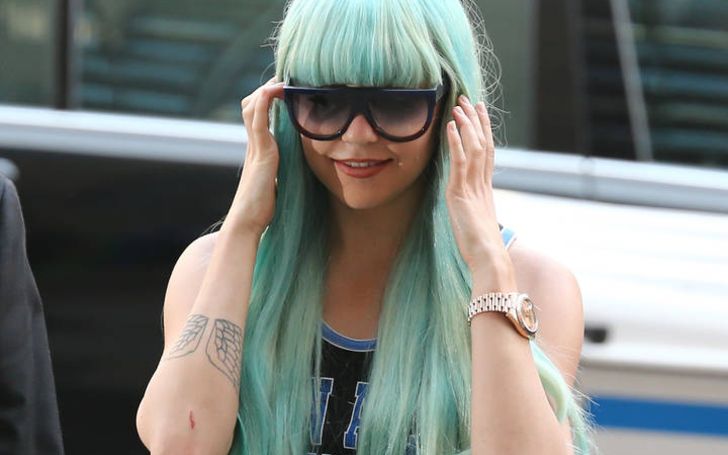 Most of the 90s people might remember the famous child star Amanda Laura Bynes who rose to prominence as an actor in her childhood in between the late 1990s and early 2000s. She attracted the attention of many through her act in various movies and series, of which she garners lots of applaud from her, The Amanda Show produced by Nickelodeon, which was in the air from 1996 to 2000.
However, Bynes is not only famous for her acting skills; she became the headline of many news when her fame began to fade away due to different misbehavior. During her highly publicized personal life, Bynes's throes with drugs made her face several legal issues. Due to her struggle, she even announced a hiatus in show biz and stepped out from her acting career.
Further, the teen star had tatted different tattoos in her body while going through personal problems. Those tattoos again made the spotlight in many media as she removed some tat after coming out clean from her past issues. On the contrary, Bynes recently added some new tat in her body. Therefore, on this page, we will share brief details about Amanda Bynes's old and new tattoos.
Amanda Bynes Got New Face Tattoos in HER Face
If you guys followed the teen star Amanda Bynes in her new Instagram account, then you guys might be aware of her new tat, which she inked in the face. Now, after going through some tough time, the former actress is stepping in to start her life from a new beginning.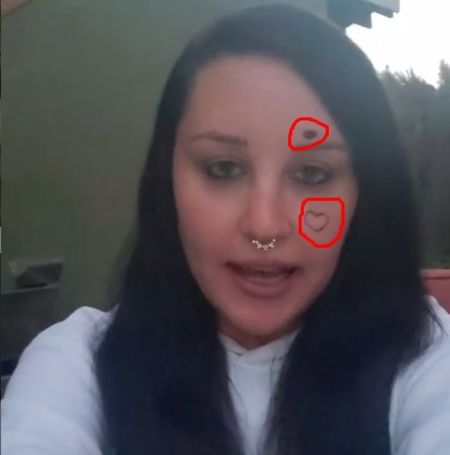 Bynes added two face tattoo in her face.
Photo Source: Instagram account of Amanda Bynes
Amanda even paused her ongoing career in the movie biz. She announced to begin a business in the clothing line for which Bynes also earned Associate's of Arts degree in Merchandise Product Development in 2018 and graduated from FIDM in 2019.
Recommended: Lady Gaga Fixes The Mistake and Shared Recently Corrected Musical Tattoo
As Bynes planned to initiate her life again to create a new future that will not be affected by her past mistakes, she went through some treatment to remove her tat. However, after some gap, she revisited a tattoo shop, and this time Amanda inked her face with two tattoos.
Amanda Bynes Appears To Have Gotten A Face Tattoo
At first, Amanda showed up with an outline heart tattoo in her face, which created a big fuss in different media. However, it isn't fixed; instead, the tat is permanent or temporary.
You Might Also Like: Post Malone Tattoos on Face and Their Meaning
Further after some gap, she also showed up with another heart tattoo in her face, above her eyebrows. Unlike the first face tat, her second heart tattoo is filled with black ink. Still, the same goes for her filled heart tattoo, it might be real or maybe a fake one, as it isn't officially made in any news.
Previously Bynes Removed Her Angel Wings Tattoo Which was in Her Right Arm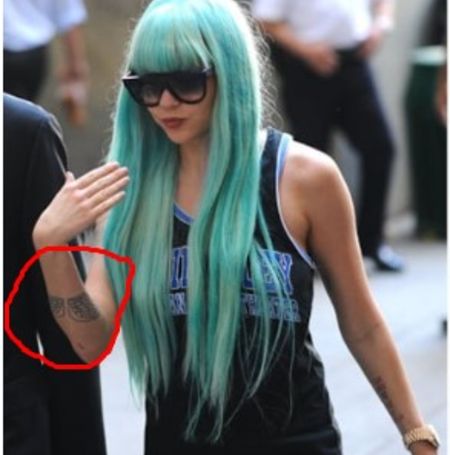 The ex-teen star went through tattoo removing treatment.
Photo Source: TMZ
Inking your body with some permanent portrayal seems fun, but in reality, the process is excruciating. However, if we compare pain between getting a tattoo and removing a permanent tattoo through laser, then the pain you feel from only thinking about the removal session is far more dreadful.\
Also See: Nicole Byer Tattoos and Their Meaning
Still, Amanda Bynes went through the tattoo removal process where she erased her angel wing tat, which she got during her rough days. She might undergo through those sessions to remind her about a new beginning, which she initiated, after getting out from her addiction life.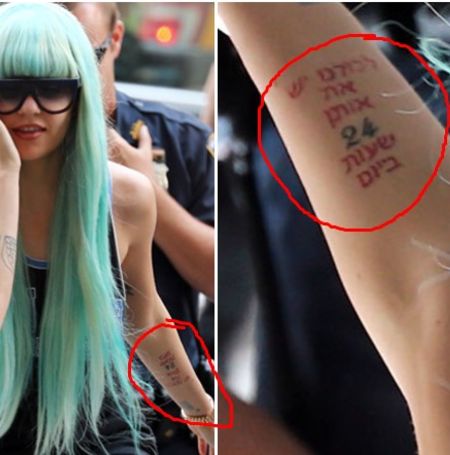 The former actress Amanda got several tattoos in hr body.
Photo source: Too Fab
Further, the former teen star also got several tattoos during her teenage which have no updates lately. As a result, she might still have those tat in her body as a reminder of her past days. Though there is less information on other art, she imprinted in her body, with some in-depth research we found out that some of her tattoos are, a diamond tat and a Hebrew Tattoo which means, "We all have the same 24 hours in a day," as per Daily Mail.
For more celebrity related content visit Glamour Fame.
-->