American Politician Maya Rockeymoore Cummings - Everything You Need to Know!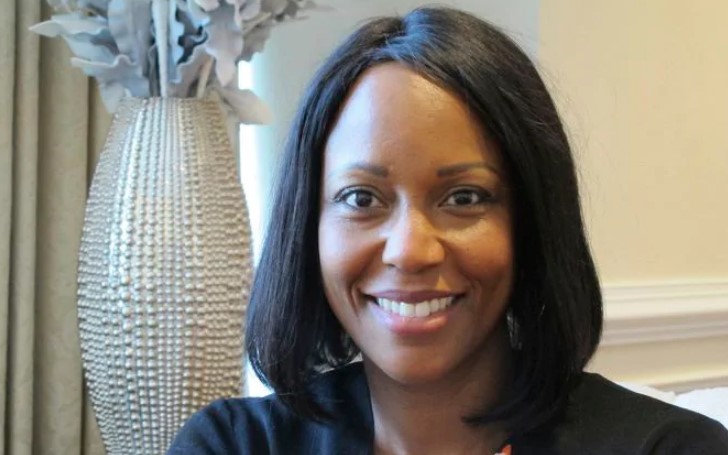 Maya Rockeymoore Cummings is the chairwoman of the Maryland Democratic Party. Moreover, her profile also describes her as a consultant and politician.
Maya, who was born on January 31, 1971, is now running for her husband, U.S. Rep. Elijah Cummings', seat who passed away on 17th October 2019 due to cancer, as she was the best option for the seat.
Maya Rockeymoore Cummings is Fulfilling Elijah Cummings' Wish
Rockeymoore is fulfilling Elijah's wish.
Source: Baltimore Sun
Elijah Cummings died on 17 October 2019 after serving more than two decades in Congress. However, he always had a feeling he won't be in this world for too long. So, months before Cummings died, he wanted Maya to succeed him.
Also See: Jondelle Michelle Lee - Top 5 Facts!
Rockeymoore Cummings said, "That was a discussion we had some months ago. In the end, he was conflicted about whether he should resign or stay in office. We thought there might be a turnaround. It didn't happen."
Cummings has stressed she will mainly focus on issues important to her late husband. The candidate for the 2020 Maryland 7th congressional district special election will fight against the Trump administration, but also on her expertise, i.e. health and education policy.
Maya Rockeymoore Cummings Recently had a Double Mastectomy
Elijah Cummings died on October 17, 2019.
Source: Wash Post
Maya Rockeymoore recently went through a double mastectomy in November of 2019, which took her off the campaign trail for up to four weeks.
Also Read: Kristin Rønning - How Well Do You Know Her?
In an interview, Maya said, "I'm going to take the time I need to heal and do what I can behind the scenes to make sure my campaign is strong. It's going to be a sprint election."
Despite her difficulties, the candidate for the 7th congressional district special election managed to file for her candidacy as the last date for it was November 20.
Before she went through the surgery, Maya said, "I felt like I had two ticking time-bombs strapped to my chest. To be able to address something that I had such a huge concern about, it feels liberating, frankly. Making a move to address it has given me great relief."
Maya even opened up; she had previously talked about her mastectomy to her late husband, to which he approved. Moreover, it was alarming because Maya's mother died from breast cancer in 2015 at age 69, and her sister, Meredith, was also diagnosed with cancer last year.
So, the only option for the candidate was to remove both of her breasts surgically. Following the successful surgery, Rockeymoore is working on her campaign from home, and going full-throttle from next month.
Maya said, "I have not been in a lot of pain. I just have to be careful about not moving my chest muscles or arm muscles. I'm in pretty good shape. I've been planning, strategizing, and making calls. We're full speed ahead. In two and a half weeks or so, I'll be out knocking doors and in the streets. I don't feel as though I've missed a beat at all."
Maya Rockeymoore Runs Her Own Consulting Firm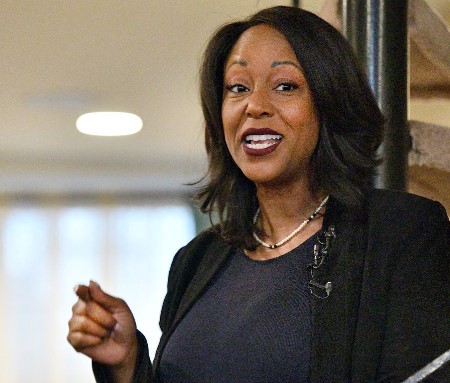 Maya Rockeymoore Cummings during her speech.
Source: Baltimore Sun
Long before she established herself as a politician and eventually running for a 7th congressional special district election, Maya Rockeymoore Cummings worked and still works a consultant. Maya is the founder of the Washington Consulting firm, Global Policy Solutions LLC.
Recommended: Whitney Cummings Relationship History in Full
Maya, who is a Doctor of Philosophy in Political Science, after spending a substantial amount of time as a consultant, tried her hands as a politician when she decided to run for a governor of Maryland in the 2018 election.
For more information on your favorite celebrities' lifestyle, stay tuned to Glamour Fame, and don't forget to sign up for the newsletter.
-->