Game of Thrones Star Kit Harington Set To Play Dane Whitman In Marvel's 'Eternals'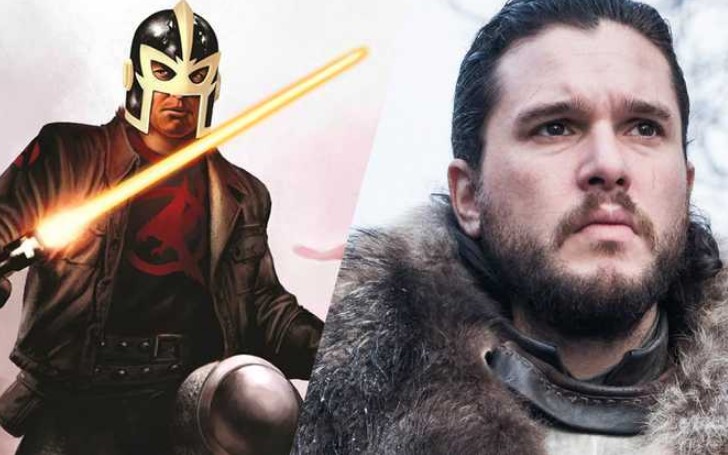 Game of Thrones star, Kit Harington, is confirmed to join the MCU.
Game of Thrones alum, Kit Harington, is confirmed to star in Marvel's 'The Eternals,' the star was seen heading for the MCU after the news broke out.
According to the sources, Kevin Feige revealed Harington would play non-Eternal 'Dane Whitman' despite previously being speculated to join the MCU as Wolverine.
The news came during the marvel movie portion of the D23 expo, which is the largest Disney fan event, this weekend in Anaheim.
The other big reveals were the release date of the studio's Gods Vs. Gods movie which is set on November 6, 2020.
Meanwhile, Kit is confirmed to join the team of Eternals cast which includes many other big names, the likes of Richard Madden, Kumail Nanjiani, Angelina Jolie, Lauren Ridloff, Don Lee, Lia McHugh, Tyree Henry, Salma Hayek, Gemma Chan.
The MCU boss, Feige also used the occasion to reveal the concept of each character. Kevin said Chan would play 'Sersi', who is humankind-loving, and Barry Keoghan will be portrayed as aloof loner 'Druig'.
Feige further explained Sersi and Druig join Madden, who will perform the character of the all-power Ikaris. Nanjiani, on the other hand, will play fast 'Makkari', which will mark the first deaf hero in the MCU.
MCU boss went in details and took time to explain every other character as he further said Henry would be seen as intelligent inventor 'Phastos', while Hayek will play the wise and spiritual leader 'Ajak'.
The little girl, McHugh, will portray a much larger character of eternally young, old-soul Spirit. Lee will be seen as the mighty 'Gilgamesh', and Jolie will star as the fierce Warrior Thena.
The movie is the adaptation of the Jack Kirby's comic, which was launched in 1976. Chloe Zhao is confirmed to direct the live adaptation of the comic.
The script was written by Mathew Firpo and Ryan Firpo, which will be produced by non-other than Feige himself. The movie centers on the superpowered near-god beings 'The Celestials' and their rival 'The Deviants' in a war set millions of years ago.
-->