Top 5 Facts About The Youngest Actor To Play Superhero In History Lia Mchugh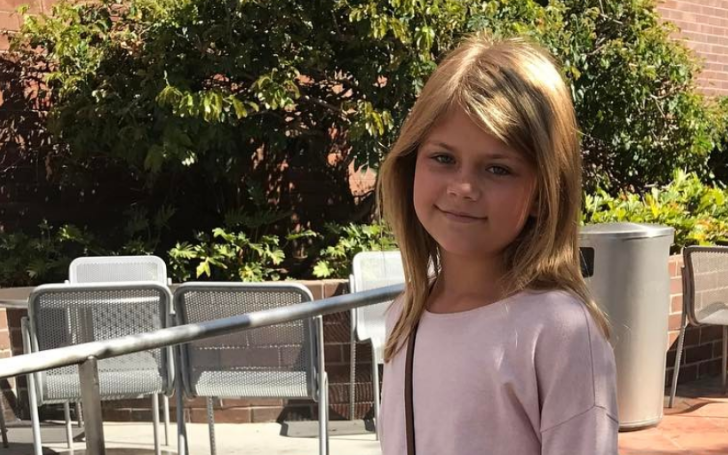 Lia Mchugh, a 12-year-old child actress hails from Los Angeles, California, United States, though she was born in Pittsburgh, Pennsylvania.
Despite having played in multiple series and movies, Lia, who was born as Lia Ryan McHugh, is well known for her role in the film 'Totem' in 2017.
Well, there is so much to know about this little angel, so without any further ado, let's dive into the facts.
5. Lia Mchugh Loves Horror
Lia started her career as an actor for the horror TV show, "A Haunting" in 2016 as 'Jacey.' The show was an American paranormal drama anthology TV program which depicts eyewitness accounts of alleged possession, exorcism, and ghostly encounters.
Also See: Everything You Need To Know About 'Bachelorette' Standout John Paul Jones
'A Haunting' features narrations and interviews with dramatic re-enactments based on various accounts of alleged paranormal experiences.
4. Lia Mchugh To Appear in Gods vs. Gods
Lia Mchugh will appear in the movie 'Gods Vs. Gods'; MCU Boss, Kevin Feige, said the film will open on November 6, 2020.
Feige announced the cast that included Richard Madden, Kumail Nanjiani, Lauren Ridloff, Brian Tyree Henry, and the leader of the Eteranals, Salma Hayek, Don Lee and Angelina Jolie.
3. Lia Mchugh Boasts An Impressive Net Worth
Well not for just a 12-year-old, but even for a fully grown man, Lia Mchugh's net worth is massive.
Also Read: Fast & Furious star Vin Diesel' Stunt Double Involed in a Horrific Accident; Falls 30ft Onto his Head
It was reported Lia Mchugh has a massive net worth of $250,000. The 12-year-old actress is expected to get a salary of $8,000 per episode.
2. Lia Mchugh Debut Movie
The first movie for the little angel, Lia Mchugh came as 'Hot Summer Nights' in 2017. The actress played the character of Summer Bird's little sister.
Don't Miss: Vitaly Uncensored: When Are We Likely To See Vitaly Zdorovetskiy's Next Streaking Incident?
Hot Summer Nights is a movie about teenage romance, which tells the story of "an awkward teenager who gets in over his head dealing drugs while falling for his business partner's enigmatic sister."
1. Lia Mchugh's Other Movies and TV Series
Lia Mchugh, who stands just 4 feet and 6 inches tall, has managed to bag many movies and TV series on her name.
The girl with the brown/blue eyes and blonde hair, has acted in series like "A Haunting" (2016), Hot Summer Nights (2017), and movies such as "The Lodge" (2019), "Tell Me Your Name" (2018), "Hot Summer Nights" (2017).
-->