Anjelica Huston Takes On Hollywood In Controversial New Interview
Published Wed May 08 2019 By Jessica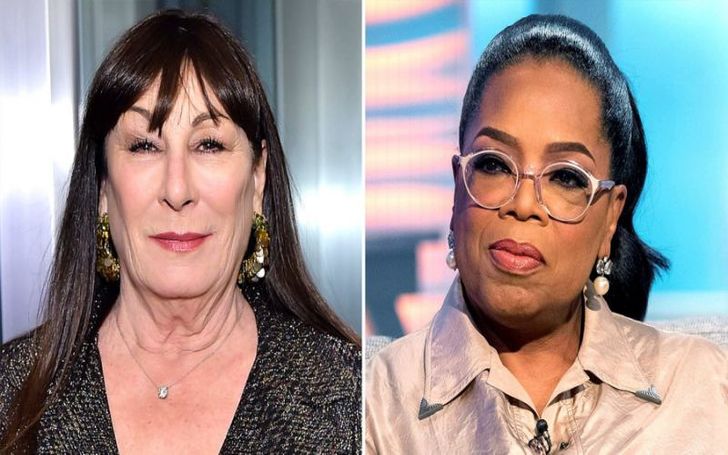 Anjelica Huston says in a new controversial interview that Oprah Winfrey refused to face her after she won Oscar over the tv host in 1986.
Academy Award-winning actress Anjelica Huston recently spoke to Vulture where she didn't hold back in sharing shocking revelations on her long-term experience in Hollywood.
From her drug addiction to being financially vulnerable to how Bill Murray wasn't good with her to how Oprah Winfrey avoided her in a party, Huston had a lot to address to the magazine's interviewer.
The 67 years old film actor, director, and author who has over decades of career in Hollywood opened up that Murray only started being nice to her only after she called him a sh*tty person.
Recommended: Kate Middleton Jokingly Warns Meghan and Harry Parenthood Is Far From Easy!
In her words, the actress said: "He was a sh*t to me on [Wes Anderson's] Life Aquatic. The first week I was there, we were all in this little hotel, and he invited the entire cast to go and have dinner, except me.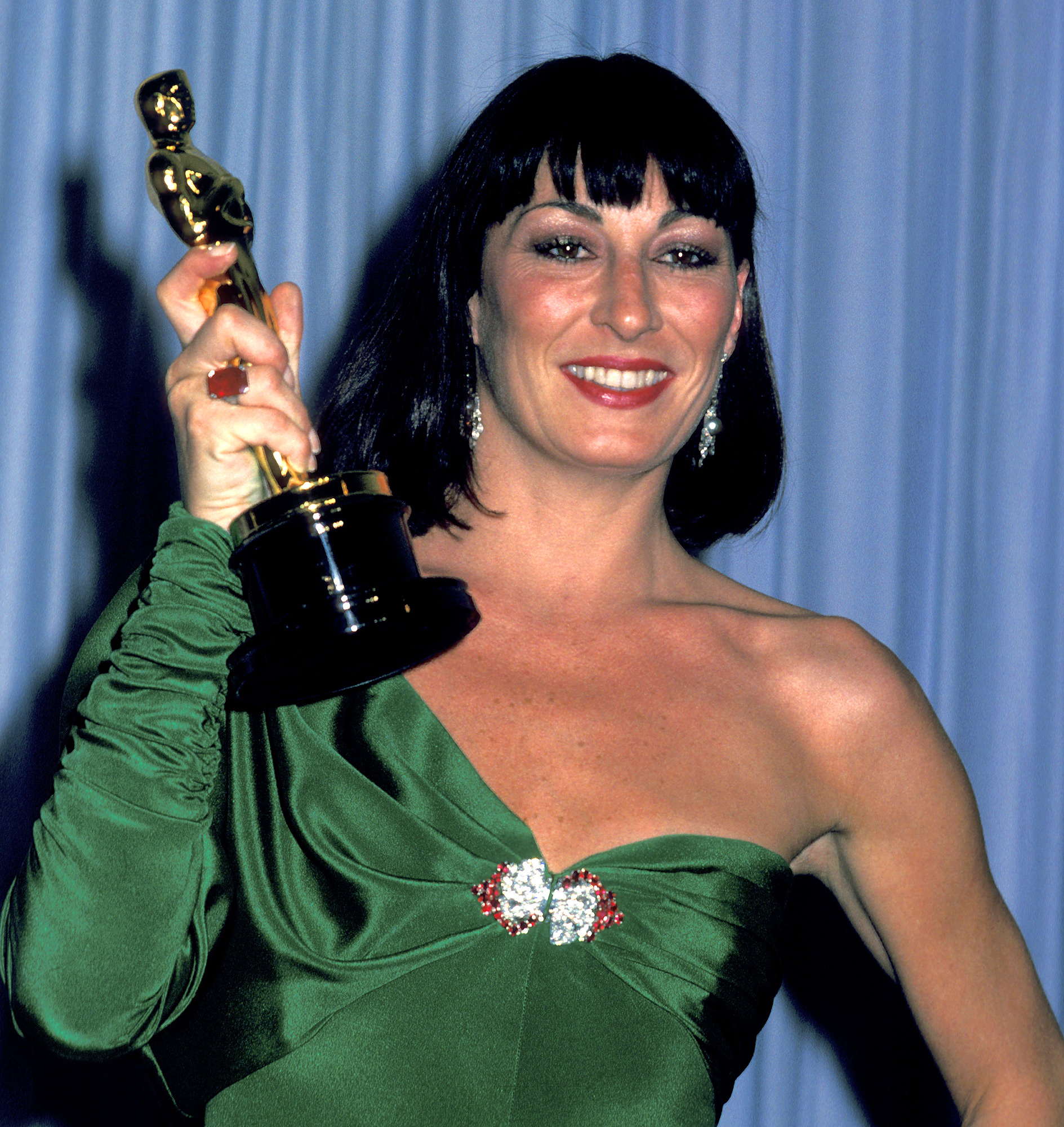 Angelica Huston in 1986 with her Oscars Award.
SOURCE: People
"And everyone came down for dinner, a little dog-faced about my not being invited, and they were all like, 'Oh, you know, we don't really want to go.' That was worse than anything."
Huston then revealed how hurt she got over the incident until the day he showed up at her husband's funeral.
The Witches star added: "I was really hurt. And then I think we met again in Florence, because that movie was shot all over Italy, and we were doing a scene at Gore Vidal's house in Ravello, and he said, 'Hey, how've you been? I missed you.' I said, 'You're full of sh*t. You didn't miss me.' He looked all confused for a moment. He's been a little nicer to me since. He showed up at my husband's funeral. He couldn't have been nicer that day. He showed up. A lot of people didn't."
However, speaking of Oprah, she had a lot more nice to say though.
Huston supposes that Winfrey who appeared in The Color Purple refused to talk to her after she lost an Award in the category of the Best Supporting Lead Actress to Huston who won the Award for her performance in Prizzi's Honor.
The actress says: "She never had me on her show, ever. She won't talk to me. The only encounter I've had with Oprah was when I was at a party for the Academy Awards, a private residence. I was talking to Clint Eastwood, and she literally came between us with her back to me. So all of the sudden I was confronted with the back of Oprah's head."
Nonetheless, Huston, still has respect for Oprah as she added: "Well, nobody else would dislike me so much as to literally, physically come in between the person I was talking with that way. But I admire Oprah. God knows, she's made some big steps."
Angelica Huston and Bill Murray in 2004.
SOURCE: Patrick McMullan
In addition, Angelica also didn't hesitate to talk about Roman Polanski and the incident where the director raped a 13 years old model before he fleed America. The incident took back in 1977 at a house where Angelica stayed over too.
Don't miss: Jennifer Garner And Ben Affleck Seem To Be Getting Along Great As Co-parents; The Former Couple Smiled And Walked Together While Picking Their Kids Up After School
"Well, see, it's a story that could've happened ten years before in England or France or Italy or Spain or Portugal, and no one would've heard anything about it. And that's how these guys enjoy their time," she said.
Adding: "It was a whole playboy movement in France when I was a young girl, 15, 16 years old, doing my first collections. You would go to Régine or Castel in Paris, and the older guys would all hit on you. Any club you cared to mention in Europe. It was de rigueur for most of those guys like Roman who had grown up with the European sensibility."
"My opinion is: He's paid his price, and at the time that it happened, it was kind of unprecedented. This was not an unusual situation. You know that movie An Education with Carey Mulligan? That happened to me."
"It's about a schoolgirl in England who falls in love with an older dude, Peter Sarsgaard. My first serious boyfriend, I met when he was 42 and I was 18. But these things happen, that's what I'm saying."
"These things weren't judged on the same basis that they're judged on now. So you can't compare them."
Anjelica Huston will be next seen on John Wick: Chapter 3 which premieres 16th May.
-->