Who is Annie Lederman? Who is She Dating Currently? Detail About her Boyfriend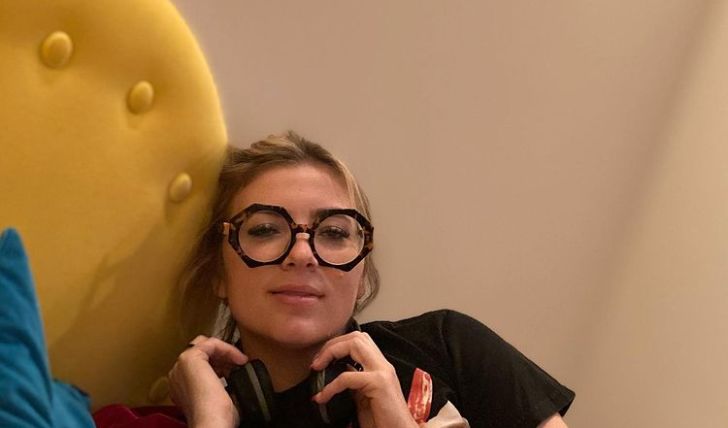 Inside Annie Lederman's career and her dating life: Exclusive story here!
A comedian and a podcast host, Annie Lederman first rose to stardom, appearing as a regular panelist on the E! series Chelsea Lately. Her podcast Meanspiration, which she started in 2019, put her on the map of the cut-throat industry. Lederman starred in The Comedy Stores docuseries in 2020, the same club that helped stars like Jim Carey and Jay Leno rise to fame.
Anne Frances Lederman was born on July 20, 1983, in Philadelphia, Pennsylvania. An interesting trivia about the budding star is that she is a fraternal twin and was formerly trained to become a junior Olympic swimmer. Lederman has a rough past behind her, from being assaulted by a male teacher to losing loved ones to drugs and accidents. Ahead is a detailed storAnnie'snie's life.
Is Annie Lederman single or dating in 2022?
Unlike a section of television personalities who draw immense clout for their sensational, oftentimes swanky personal life, Annie Lederman prefers to be included in the opposite group, the ones who are always seemingly single but are still fueling dating rumors once in a whLederman'sman's official relationship status remains unknown, but sources have linked the comedian with Todd Walker.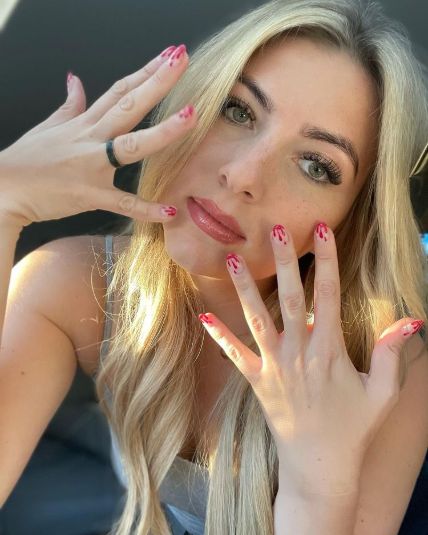 Lederman rose to fame as the host of 'Meanspiration.'
Photo Source: Instagram
The Meanspiration host hasn't confirmed or denied the budding rumors yet, and we aren't sure what substantial evidence was the rumors based on, but we assure you it is not a complete baseless rumor. Lederman's alleged boyfriend, the Walker, is her guest producer and editor. Fans suspect the nameless boyfriend, who Annie often mentions in her funny anecdotes, is Walker.
Don't Miss: Eminem's Daughter Alaina Marie Mathers is Engaged! Who is her Fiance?
Lederman and Walker seem to share a close bond, though it can't be said whether it is as lovers or just friends. Earlier this year, Todd's father, Wayne Walker, shared a sweet snap of Annie and his son with the caption, "Love birds." Is that enough proof to call them a couple? Fans' suspicion grew stronger when Lederman revealed in an interview that she and her mystery boyfriend connected during the pandemic and that he is half-Asian, and guess who is half-Asian? You guessed it right.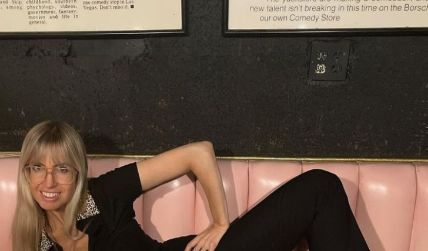 Lederman's alleged boyfriend is her guest producer and editor.
Photo Source: Instagram
Lederman's last known relationship was in 2016 when she tagged someone named Ben Stewart on Twitter as her boyfriend. She tweeted, "The hardest part of your boyfriend being a rollerblader is trying to convince your parents that he is not gay." Walker is reportedly a native of New Jersey, and judging from his social media, he graduated from Manchester Temple University.
Know more about Annie Lederman!
Lederman starred in the showtime docu-series The Comedy Store, which also starred Bill Burr and Sebastian Maniscalco. It was directed by comedian and businessman Mike Binder. The five-part series tells the legacy of Hollywood's lasting club, The Comedy Store.
Annie starred in the Mike Binder-directed docu-series 'The Comedy Store.'
Source: Flapper Comedy club
Aside from her thriving career as a comedian and podcaster, Lederman has also appeared in dozens of films and television shows, including The Long Dumb Road, Chelsea Lately, Adam DeVine's House Party, Guy Code vs. Girl Code, and Those Who Can't. She also hosts the podcast Bloodbath with Esther Povitsky and Khalyla Kuhn.
Check Out: Who is Hoda Kotb Husband? Learn All About Her Married Life Here!
Lederman had a tough life before fame, and being a comedian, she doesn't mind playfully recalling them in her gigs. As a little girl, she was diagnosed with ADD, which affected her learning capabilities. The comedian recalls how a car accident ended her pursuit to become a swimmer. She even fell into the shackles of drug addiction, and Lederman revealed it took her 8 years to get her undergrad.
For more information and news on your favorite stars, stay connected to Glamour fame.
-->