Avenue 5 Star Kyle Bornheimer - Some Facts to Know About the Actor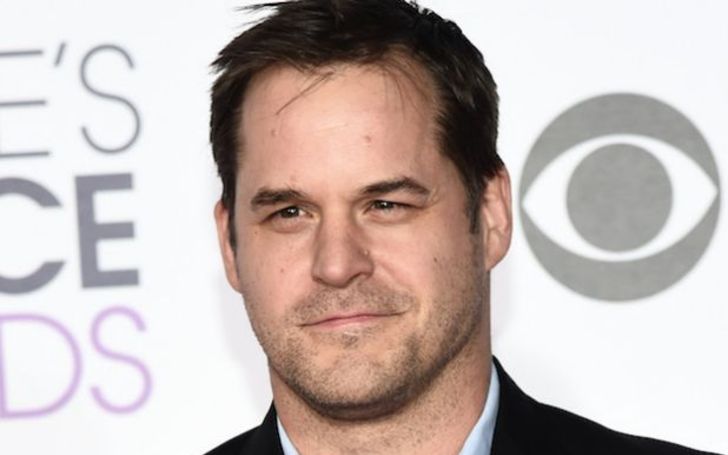 Kyle Bornheimer is an American actor and a comedian best known for his roles as 'Teddy Wells' on the NBC series 'Brooklyn Nine-Nine' and other works on movies like, 'Casuals' 'Playing House,' and 'Worst Week'.
As for Bornheimer's most recent work, he is set to be seen in 2020, romantic comedy, 'The Lovebirds' alongside the star cast 'Kumail Nanjiani, Issa Rae, Paul Sparks, and Anna Camp. Besides that, he is also part of the science fiction comedy, 'Avenue 5' alongside 'Hugh Laurie,' 'Josh Gad,' Zach Woods' 'Rebecca Front', 'Suzy Nakamura,' 'Lenora Crichlow.'
These were a glimpse at Kyle's work, here we go through some of the interesting facts about the actor.
Kyle Bornheimer Background
Kyle Edward Bornheimer was born on September 10, 1975, in the city of Mishawaka, Indiana. He was raised by parents Timothy Bornheimer and mother Melissa Bornheimer. He shared his childhood with fellow brother Ryan Bornheimer who currently works as a producer.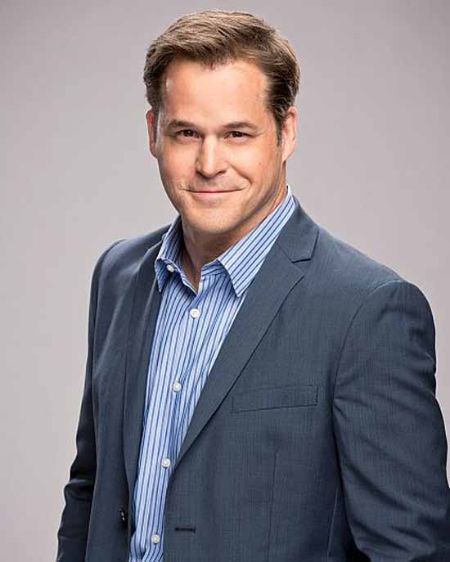 Kyle Bornheimer grew up in northern Indiana and fell in love with movies when he was a child.
Photo Source: Glamour Path
The remarkable actor completed his high school from Mariah High School back in 1994. Kyle is quite the talented one as he also got an opportunity to study in a prestigious Ivy League college. He got accepted by The Purdue University in Lafayette, Indiana.
Life And Career of Kyle Bornheimer
The Brooklyn Nine-Nine actor grew up around an extensive collection of classic films all to the courtesy of his father and grandfather. The movie lover in him was further deepened by being introduced to the groundbreaking films of the 1970s and 1990s.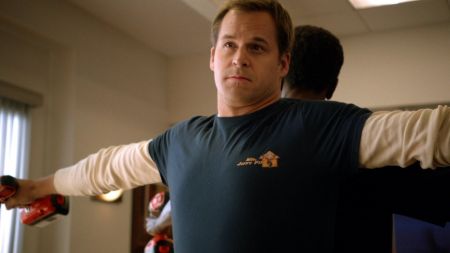 Kyle grew up as a movie lover due to his father and grandfather's similar interest in movies.
Photo Source: Comic Book
Following his own passion, Kyle's been entertaining fans with his marvellous works in movies and series like, 'Romantically Challenged,' 'Worst Week,' 'Better Off Ted,' 'Family Tools,' 'Better Call Saul,' 'The Office' 'Comedy Bang! Bang !' 'Angel from Hell' and many more.
Kyle Bornheimer Is A Director
Ever since Kyle's Ivy League days were overall he wanted to do was make a career in the movie industry. All he wanted to do was become an actor and start directing in his later phase of life.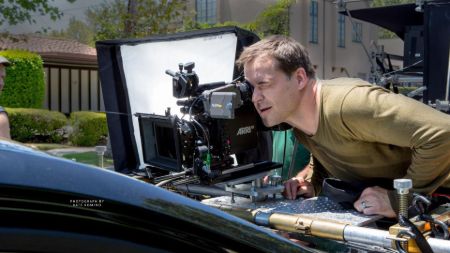 Kyle Bornheimer debuted his directing career through short movie, 'The Talk'.
Photo Source: Directed By Kyle
Given that, brother Ryan was also a producer that only motivated the 'Avenue 5' actor to begin collecting his knowledge on directing field along with the ongoing acting career.
Interesting: Jessica Hecht Net Worth - Find Out How Rich 'The Sinner' Actress Is
Even us, fans are highly awaiting for Bornheimer's directorial debut in his latest short film, 'The Talk' which was written, directed and starred by the guy himself. It was about a frustrated writer who is tempted by the offer of a way out from the problems he seems to be facing.
Kyle, The Family Man Is Happily Married
The 44-year old actor is happily married to his wife, Shannon Ryan. They are long time lovers who like to keep things totally undercover. The couple shares two kids who are boys, and besides that, we've got no knowledge of their names and other personal details.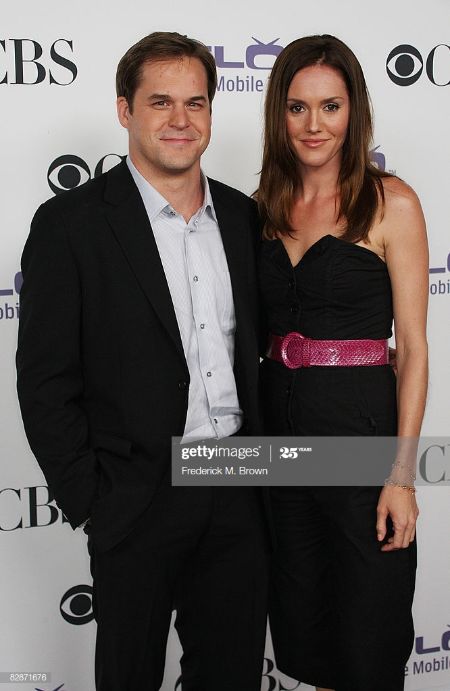 Shannon Ryan, wife of Kyle Bornheimer.
Photo Source: Getty Images
Together the Bornheimer family resides in Los Angeles, CA and spend their times at Arclight Hollywood. Shannon, Kyle's wife, is a media personality who is currently the President of Marketing for ABC Network and Disney television series.
You May Also Like: Dita Von Teese Boyfriend - Find Out Who the Playboy Model is Dating After a Series of Failed Relationship
Subscribe into the newsletter of Glamour Fame for more of content on your favourite celebrity.
-->