The Bachelorette' star Melissa Rycroft Slammed for Calling Kim Kardashian 'Not Natural' During 2019 Met Gala
Published Wed May 08 2019 By rhyss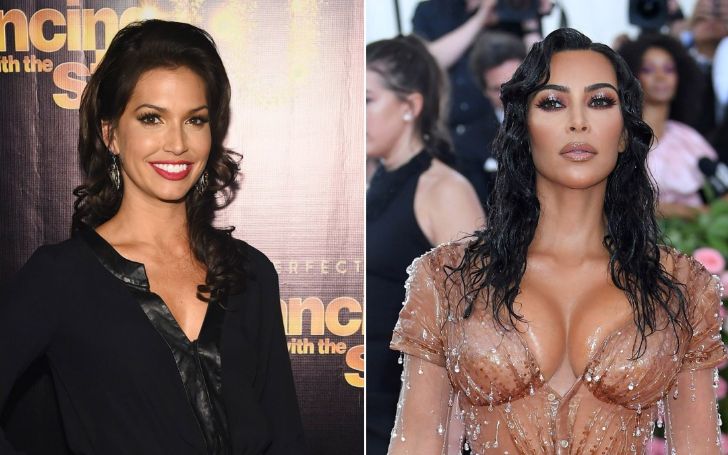 The Bachelorette star Melissa Rycroft is in hot waters after she posted a side by side of herself and reality star Kim Kardashian and calling Kim's body, 'Not Natural.'
In this year rendition of Met Gala, Kim rocked the pink carpet with her corseted Mugler dress which put her 'Hourglass figure' in the display.
And just after hours of the event on May 6, Rycroft shared a side-by-side comparison of the Keeping Up With The Kardashian's 2015 Met Gala Look and 2019's look.
She captioned the picture, 'Not Natural...and not something young ones should be looking up to.' The Dancing with the Stars alum referred to Kim's unnatural looking narrow waist.
Rycroft then finished off her comment with "Not to mention it doesn't even look right." She added the hashtag "#metgalafail."
And as soon as she posted the picture, criticisms came pouring in and many of her own fans told her that it is never right to comment on someone's body.
Recommended: Here's Everything You Need to Know About The 2019 Met Gala
One added, "Can you imagine if someone did a side by side of you?", while another said, "Maybe young girls shouldn't strive to look like this, but they shouldn't strive to drag women in side by side pics on the internet either. They should strive to love themselves and love others."
Many people held the same opinion, to not judge anyone on the basis of their body shape and anyone can dress whatever they want as long they themselves are comfortable in it.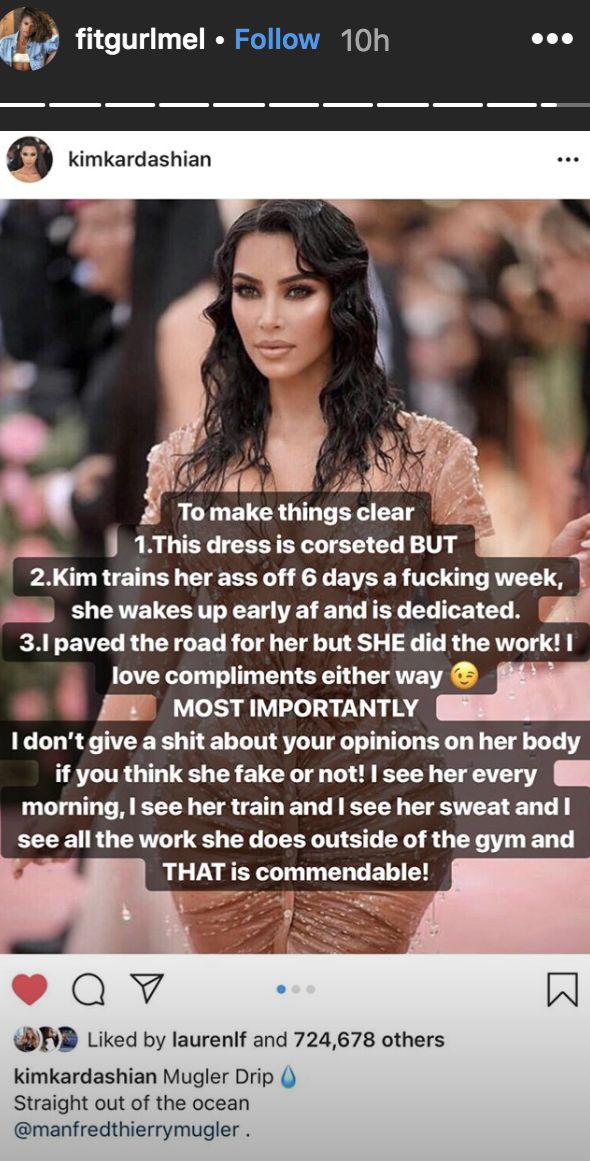 Kim's trainer Melissa defender her client after question regarding her figure were raised.
SOURCE: Harpers Bazaar
And in the wake of criticism, Kim's personal trainer, Melissa Alcantara defended her client by claiming how much Kim works hard to achieve that body. Melissa said, "To make things clear 1. This dress is corseted," she wrote in her Instagram Stories. "BUT 2. Kim trains her ass off 6 days a f–king week, she wakes up early AF and is dedicated. 3. I paved the road for her but SHE did the work!"
-->