Meet Gabriela Berlingeri - Some Facts to Know About Bad Bunny's Girlfriend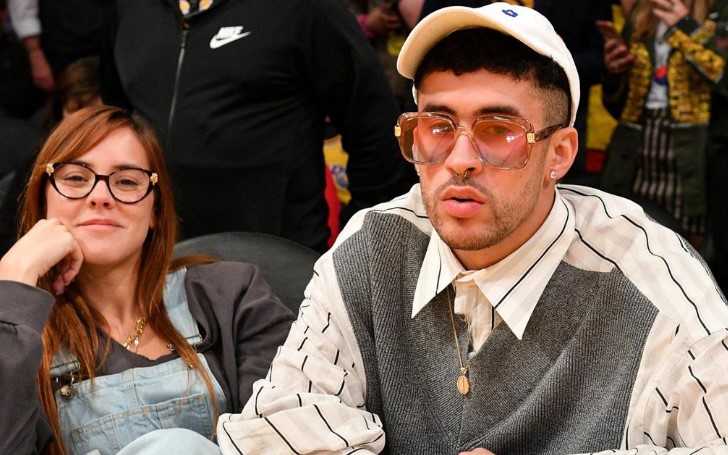 The Reggaeton singer, Bad Bunny, is undoubtedly a talented singer. We suppose we don't need to stress how successful he is his career. But still, we want to know more about the artist we love, right?
Well, lucky for us, the artist is revealing much more right now. This time, the 26-year-old singer is pretty public about his relationship. So, let's find out what he story he has to tell about his personal life.
Bad Bunny Girlfriend, The singer, is Dating Gabriela Berlingeri
This has been talk of the town, everybody who adores Bad Bunny wanted to know who the star is dating. While everyone was wondering about his love life, the artist was seen with some mysterious girl in Los Angeles on February 28, 2020.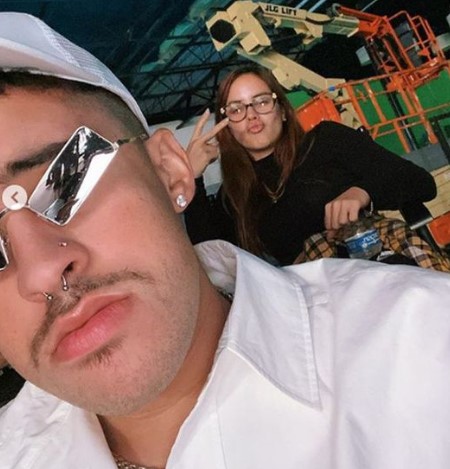 Bad Bunny and Gabriela Berlingeri were spotted together in Los Angeles.
Photo Source: Player Crazy Game
Right after the two were seen in the public place, it sparked their romance rumours. And in fact, it was true. The Puerto Rican singer posted a series of pictures of him and his girlfriend on March 7. And his girlfriend is none other than Gabriela Berlingeri.
Also See: Avenue 5 Star Lenora Crichlow - Some Interesting Facts to Know About the Actress
The star is seen promoting his new album with his girlfriend, Gabriela. Bad Bunny's latest album 'YHLQMDLG.'
So, Who is Gabriela Berlingeri?
There's very little information about Bad Bunny's girlfriend, Gabriela Berlingeri. Her all social media, like Facebook, Twitter, and Instagram, are disabled, the only trace left are her fan-pages.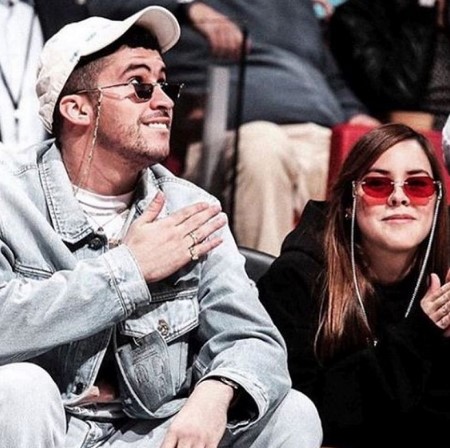 Bad Bunny and Gabriela Berlingeri started dating since February, 2020.
Photo Source: Mixed Article
But fan-pages are not enough to extract all the information need for you to serve. However, luckily, there are some details about Gabriela. According to some sources, Gabriela Berlingeri comes from the same hometown as her better half, Bad Bunny.
Moreover, it was found Gabriela is a model and based in her home country Puerto Rico. It seems she is currently taking breaks from all her works because as a model, all you need is exposure on the media, and what better place to be than social media for exposure, right?
Also Read: Anthony Padilla Girlfriend - is the American YouTuber Dating Someone?
Since all of her social media are disabled, she is taking a break from her modelling career, and also looking for alternatives right now. But again, this is all speculations; more information is yet to come.
So, What is Gabriela Berlingeri Doing Right Now?
As we know, the coronavirus is taking a toll on our daily life. There's nothing better to do than sit inside our house and stop the spreading of the virus. It's the only reasonable thing to do.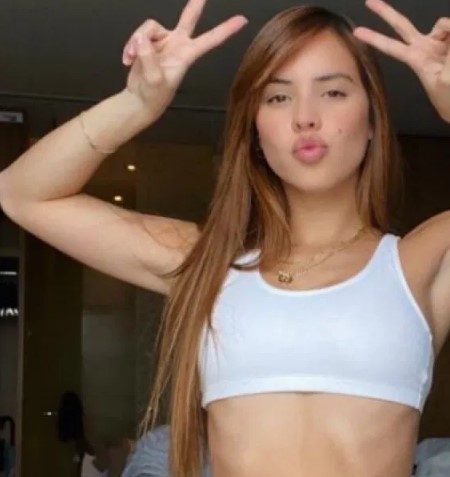 Gabriela Berlingeri is a model from Puerto Rico.
Photo Source: El Comercio
So, like every good citizen, the couple is also self-isolating themselves. But can you believe their luck, the two are together when the world faces lockdown.
The latest reports suggest the couple is coming with innovative ideas to pass their time during their quarantine days. Recently, the Bad Bunny and Gabriela Berlingeri were seen dancing to 'Canción del Coronavirus' by Los Tres Tristes Tigres.
Not just dance though, the two are often seen updating their videos doing arm wrestling, playing Jenga, and more, well, not to forget, the couple also shared sunbathing together. What more you could ask for, right?
You May Also Like: German Physician Maria Furtwängler - Top 5 Facts
For more information on your favourite celebrities' lifestyle, stay tuned to Glamour Fame, and don't forget to sign up for the newsletter.
-->