Does Bad Chad Have a Wife? Find Out About His Relationship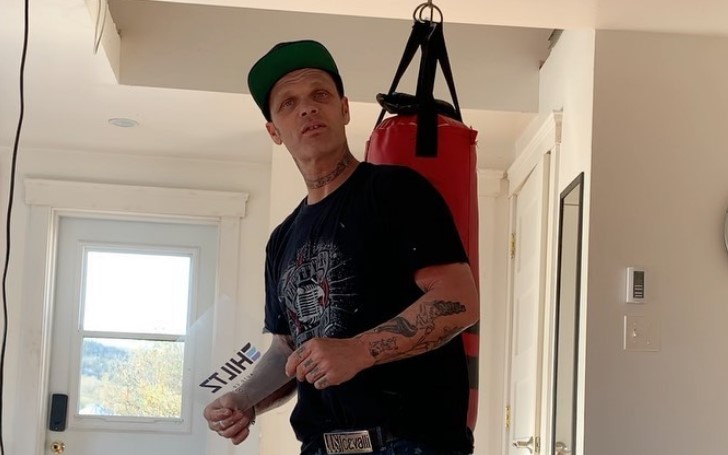 Who is Bad Chad's wife? Is he married or still single? Let's find out.
Bad Chad is a Canadian TV personality who is known for his Discovery TV show, "BAD CHAD CUSTOMS." Bad, whose real name is Chad Hiltz, hails from Nova Scotia, Canada, and was born on August 13, 1971. Bad's show, Chad Bad Customs, is all about car mods, so in real life too, he is a custom car builder.
Chad, moreover, is also a owner of Green Goblin Customs in his hometown. Discovery channel just ordered a new unscripted documents of Chad's custom car builds as he takes on making the car look like they came out of 'Hot Wheelz' package, along with his teammates at Green Goblin.
So far, the TV personality has won three awards at his first American Show 'World of Wheels' in Boston and four awards at the 'Castrol Radical Speed Sports' show in Moncton. Furthermore, the 48-year-old also bagged the 'Master Builder' award and took first place for Radical Customs.
Since we know the TV personality seems to be doing pretty decent on his career, let's find out about his personal life. So, is the TV personality married?
Bad Chad Wife - Is the TV Personality Married?
Bad Chad and Jolene Macintyre are in a relationship for more than three years.
Photo Source: Jolene Macintyre Instagram
Well, the answer no; Bad Chad does not have a wife; however, he is already taken. Bad is in a relationship with his longtime girlfriend, Jolene Macintyre. The couple is believed to be dating for a long time and are still together and going strong.
Also See: Jevon King Baby "The Trinidadian Model Welcomes Baby With Diplo" Here's Everything You Should Know
Bad and Jolene met in 2016 and started dating in November of the same year; Soon she joined her beau's company as a shop manager at Green Goblin Customs. According to the reports, both Macintyre and Bad are natives of Nova Scotia. As a fan of Chad, you must have seen her on the show as well.
Bad Chad is Now Engaged to His Longtime Girlfriend, Jolene Macintyre
Bad Chad is already engaged to his girlfriend and soon-to-be wife, Jolene Macintyre.
Photo Source: Jolene Macintyre Instagram
Bad Chad is now already engaged to his longtime girlfriend, Jolene Macintyre. The couple exchanged the ring on August 13 2017. It's already been three years; the two got engaged but yet to tie the knots. But we hope that will happen soon.
Also, See: Does Steve Parish Have a Girlfriend in 2020? - Find Out About His Dating Life
Chad was previously married more than once, and he also shares a daughter with his previous wife. But Jolene has no problem with that, nor she has a problem with their significant age gap. So, it seems the couple is doing pretty well in their relationship.
Who is Jolene Macintyre? (Wiki)
Jolene Macintyre, as you know already, is the fiancee of Bad Chad. Moreover, she is also a shop manager at Bad's Green Goblin Customs. It's surprising to know, Jolene has a vast knowledge of cars herself, and uses it for her business proficiency.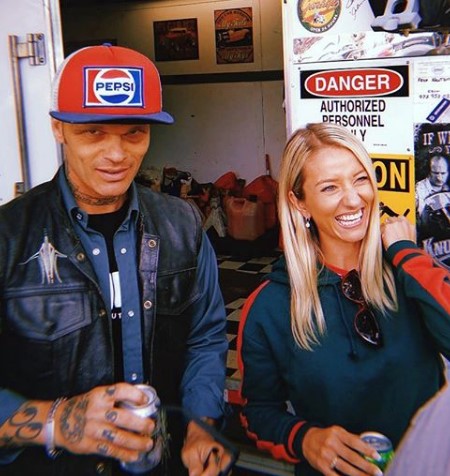 Jolene Macintyre is the fiancee of Bad Chad and a shop manager at Bad's Green Goblin Customs.
Photo Source: Jolene Macintyre Instagram
Jolene, moreover, pretty much manages everything Chad owns and also leads him pretty much every time. Be it financial or anything, she knows how to make things work, and Chad could not be happier for what he has got as a fiancee and soon-to-be wife.
You May Also Like: Who is Joost Luiten Girlfriend? Some Facts to Know About Their Relationship
For more information on your favorite celebrities' lifestyle, stay tuned to Glamour Fame, don't forget to sign up for the newsletter.
-->