Who is Joost Luiten Girlfriend? Some Facts to Know About Their Relationship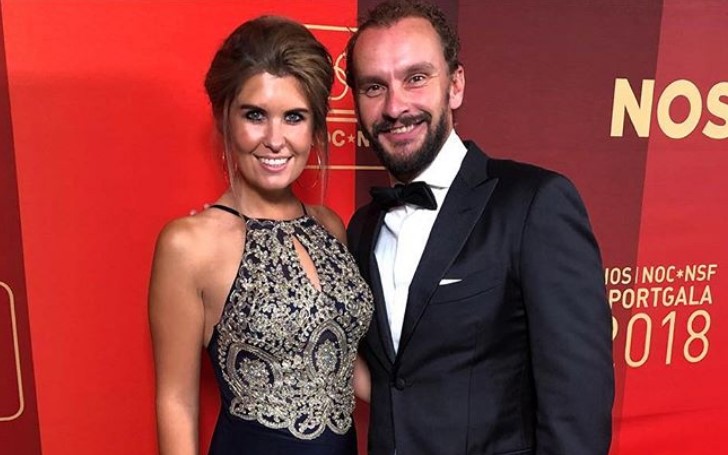 Joost Luiten (born Willibrordus Adrianus Maria "Joost" Luiten) is a professional golfer of Dutch origin and plays on the European Tour. Joost was born on January 7, 1986 in Bleiswijk, Netherlands. He started playing at the young age of six at Golf Centrum Rotterdam. The pro player failed a bid for a tour card at Qualifying School, following which he went to EPD Tour and claimed second place.
As he did not have tours, the player was solely dependent on invites to play on the Challenge Tour. However, he earned a name for himself when he won the 2005 Spanish Amateur Open Championship. In the following year, the pro player represented his country in the winning team of 2006 Eisenhower Trophy. Moreover, he was also selected for the Palmer Cup in the same year.
As we already know, he is doing pretty decent on his career, let's find out about his personal life. Let us know if Joost Luiten has a girlfriend or not.
Joost Luiten Girlfriend, Is He Dating Someone in 2020?
Joost Luiten and his girlfriend, Melanie-Jane Lancaster, started dating from 2016.
Photo Source: Melanie-Jane Instagram
The professional golf player, Joost Luiten, is, in fact, dating someone in 2020. According to their social media profiles, Luiten is in a relationship with his girlfriend, Melanie-Jane Lancaster. It is believed the couple started dating since early 2016.
Also See: CeeDee Lamb Girlfriend - Is the American Football Wide Receiver Dating Someone?
The first time they were spotted together was on July 25, 2016, when two of them posted a picture together at Yankee Stadium in New York, enjoying the 'San Francisco Giants' game. Since then, the two have pretty much grown stronger in their relationship.
Who is Joost Luiten's Girlfriend, Melanie-Jane Lancaster?
While there is not much information about Melanie-Jane Lancaster, but according to her social profile, she is an Event Planner based in the Netherlands. Her love for golf is evident from her social accounts, but she was in love with golf long before she met Joost Luiten.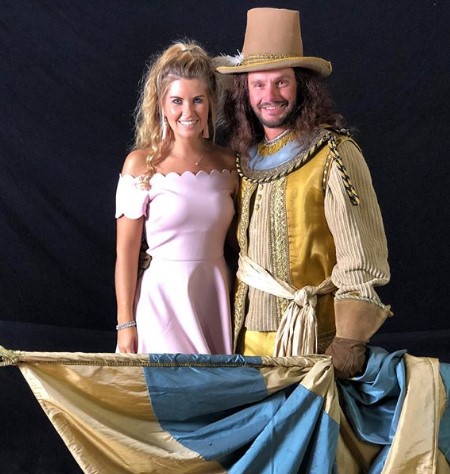 Melanie-Jane works as an event planner in the Netherlands; Moreover, she is also a blogger.
Photo Source: Melanie-Jane Lancaster Instagram
The reason is her brother Bruce Lancaster, who is a golf player himself, and we also found she is fond of playing golf herself. But as a supportive sister, she often tags along with her brother to his game, and pretty much enjoys the game.
Also Read: Tyler Herro Girlfriend - Is the Basketball Player Dating Someone?
Lancaster, moreover, also runs a blog with the name 'Melanie On Tour', where she writes about all the exciting things she comes across while on tour with her beau, Joost Luiten. Recently, she is busy updating her readers about her daily life amidst the Coronavirus pandemic, where she is seen doing some fun work to pass the time.
Joost Luiten Almost Killed Melanie-Jane Lancaster!
Well, it was one of those regular days where Joost Luiten decides to practice his trick shot with his caddy. And like we told you earlier, Melanie was there to record everything her beau does. Yes, she also makes videos and posts them on her blog because blog would look pretty bland without pictures and videos, right?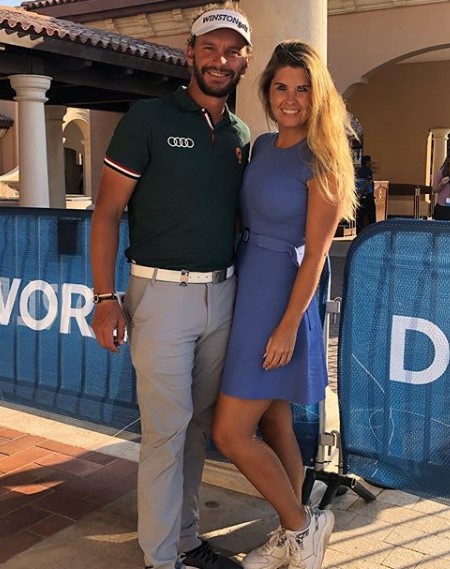 Joost Luiten almost killed her girlfriend during a practice shot, while Melanie-Jane was filming him from up close.
Photo Source: Melanie-Jane Lancaster
So, it was just a regular day, Luiten was practicing his trick shot, his caddy was helping throw his clubs from 1.5 meters away as per new coronavirus guidelines, and Melanie-Jane Lancaster was filming. Still, Joost accidentally sent a ball directly into his girlfriend while she was shooting a close by shot.
Following the incident, the professional golfer updated his fans of the situation. Luiten, on his post, wrote, "Pff playing golf with a caddy and keeping the 1.5m is hard. Almost killing my girlfriend in the process(sic) trying to master social distancing (she survived, just a bruise)."
You May Also Like: Who is Skeet Ulrich's Girlfriend? Is the Actor Dating Someone in 2020?
For more information on your favorite celebrities' lifestyle, stay tuned to Glamour Fame, and don't forget to sign up for the newsletter.
-->