Baltimore Native Andre De Shields Won A Tony Award For Best Featured Actor In A Musical
Published Tue Jun 11 2019 By David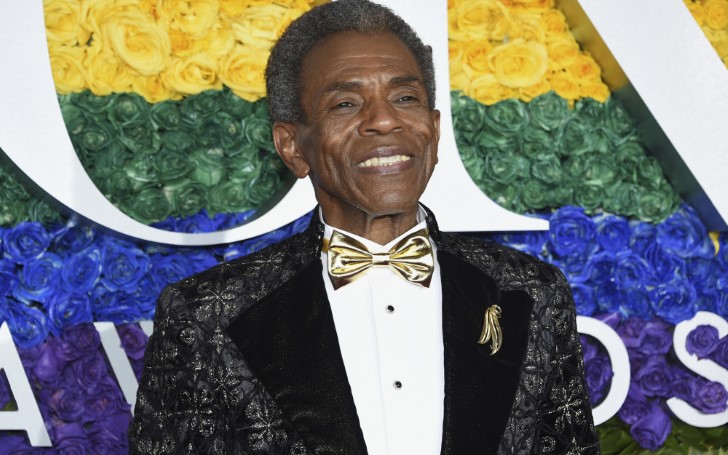 Andre De Shields wins first Tony Award at 73.
Sunday night, Baltimore native André De Shields won a Tony Award for best featured actor in a musical. The honor marks his first Antoinette Perry Statuette in his 50-year career.
De Shields, a Baltimore City College graduate (the class of 1964), won for the portrayal of his character, Hermes in the play 'Hadestown,' a stage musical adaptation of the 2010 folk collection of the same name by artist Anaïs Mitchell.
'Hadestown' also nabbed the Tony Award for best musical.
De Shields boasted his pride for his hometown during his acceptance speech, according to broadway.com.
"Baltimore, Maryland are you in the house?" said Deshields. "I hope you're watching at home because I am making good on my promise that I would come to New York and become someone you'd be proud to call your native son." On Twitter, De Shields captioned he had paid his karma debt to his mother and father.
Also Read: Billy Porter Makes a Statement Yet Again; Wore A Gender-Fluid Uterus Motif To Tony Awards
In a 2015 interview, De Shields said he first became connected to the arts through Baltimore's Royal Theater, accounting it was where he would go for his window on the world.
Andre De Shields won his first Tony award at the age of 73.
SOURCE: Los Angeles Times
During a Q and A session with The Daily Beast earlier this year, Shields said his time at the theater was definitely the introduction which made him realized he wasn't alone. The 73-year-old has been prolific in the realm of theater as an actor, singer, and helmsman among different roles since he began performing in the late 1960s.
The ninth of 11 children who spent his childhood in West Baltimore, De Shields got a breakout opportunity in the 1975 play 'The Wiz,' a Broadway rendition of L. Frank Baum's 'The Wonderful Wizard of Oz' with an all-black cast.
Recommended: The Reason Jennifer Lopez Represented Black Music History at the Grammys
Shields has previously been designated for two Tony Awards for his roles in 1997's 'Play On!' and 2001's 'The Full Monty.' He has also been on the small screen and honored with an Emmy in 1982 for his performance as the Viper in the NBC special 'Ain't Misbehavin'.'
De Shields' other notable credits include shows such as 'Another World,' 'Cosby,' 'Sex and the City,' 'Great Performances,' 'Lipstick Jungle,' 'Law & Order,' and 'Law & Order: Special Victims Unit.'
De Shields is also a director, choreographer, and educator. He designed two Bette Midlermusicals in New York — her Christmas show in 1973 and 1975's 'Clams on the Half Shell Revue.'
You May Also Like: Queer Eye Dominates Critics' Choice Real TV Awards
During the 1970s, De Shields was something of a cabaret king, producing six theatrical concerts including 'Have You Ever Been Kissed by Lightning?' and 'Black by Popular Demand,' a show he revived in 2012.
Andre had been a mentor at New York University, the University of Michigan-Ann Arbor and Southern Methodist University in Texas.
-->