Find Out If Basketball Broadcaster LaChina Robinson Has a Husband Here
Published Thu Feb 27 2020 By Sea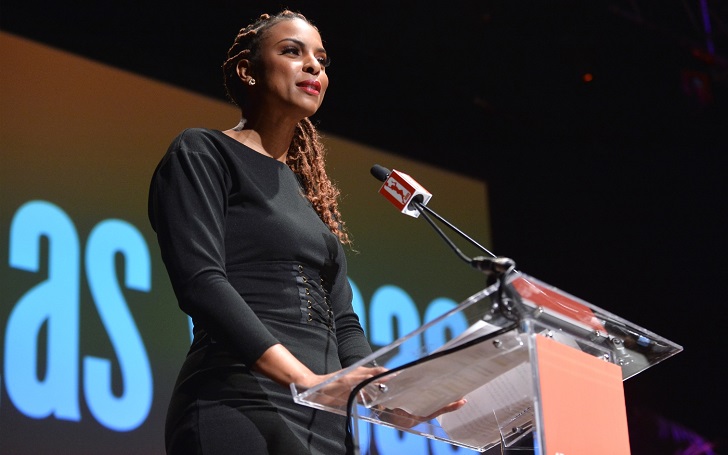 In a male-dominated world, LaChina Robinson is determined to make a mark as an African-American female basketball broadcaster. After a successful basketball playing career, she got work as an administrator for the Georgia Tech Women's Basketball Program.
Since then, she hasn't had the need to look back at her career. But when you do look back, she's achieved so much more than a normal person would during the time she has. Now, she is a broadcaster and basketball analyst ESPN and Fox Sports.
For a female analyst who wants WNBA to further thrive, Kobe Bryant's passing absolutely affected her emotionally as well. She recently tweeted about how she is going to keep his and his daughter, Gianna's legacy alive.
She's spent the majority of her life being close to the game that gave her the chance to spread her wings in a difficult world. But does she have someone to share her joy with?
No, Not Yet. But She Did Have a Crush on Jay Z
At the moment, Robinson is not married. But she has been open about having a crush of hip-hop star Jay Z since she was 15. Aside from being busy with her aim at work, she loves rapping to his songs' lyrics. It is said that she usually prepares for TV broadcasts by rapping those lyrics.
The 39-year-old was so in love with him that she admitted she was in denial that Jay Z became Beyoncé's husband. That is, until the couple's 2018 anniversary. She tweeted how she loves Beyoncé more than Jay Z now.
While she may be working all the time these days, it's not like she'd tell the public if she's dating someone. But when she does, the man would likely be the luckiest one out there.
Robinson Gave Up Cheerleading but Had to Work Hard to Learn Basketball from Scratch
LaChina Robinson was 6'4" during her high school freshman year, but basketball didn't come naturally for the analyst. She was actually in the cheerleading squad.
Find Out: Is Niecy Nash's Plastic Surgery the Reason Her Eight-Year Marriage with Husband Jay Tucker Ended?
At the age of 14, something (not just the height) drove her to hang up her cheerleading skirt and pompoms to take a shot at a sport she'd never played before — Basketball. And aren't we all glad that she did?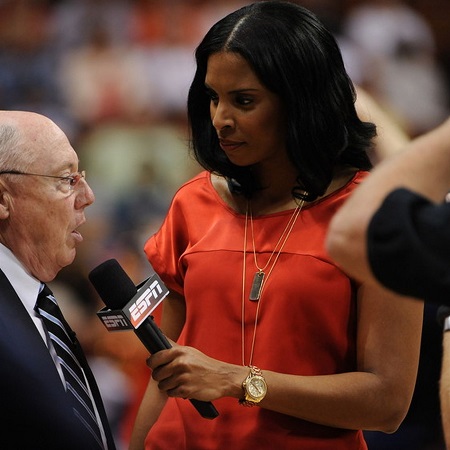 Robinson is living the dream.
Source: Joe Faraoni, ESPN Images
She was adamant about competing in the sport, "but I wasn't good." She had to work real hard to learn, but when she did, she came to love the game in high school. She played really well during those years that an opportunity came knocking the door.
The game let her acquire a basketball scholarship at Wake Forest University and a chance to get a college degree. If she did, shed' be the first and only one of her blended family of 16 children to succeed. That she did, but there were hurdles.
Recommended: Diana Taurasi and Wife Penny Taylor Have a Beautiful Story
Robinson and her four siblings lived with their mother in Virginia, but she was close with her father in Boston and often attended family gatherings with 11 more half-brothers and half-sisters. Her mother's view of education as a path to a better future and father's success at a publishing career despite not graduating high school inspired her to study further and continue her dream at Wake Forest.
Watch: LaChina Robinson Talks How She Fell in Love with Basketball
While she got the success she wanted in basketball, her grades were slipping down. After her adviser gave her a wakeup call, she set her work ethics higher to reach a goal of a 3.0 GPA. She got a degree in Sociology and moved on from playing to the broadcasting world.
Robinson then founded her company, Stretch Beyond, in 2008, which mentors student-athletes to be intentional in developing their career, character and community brand.
Stay tuned and connected to GlamourFame for more Entertainment content.
-->