Becca Kufrin Confirms Split from Garrett Yrigoyen with "A Lot of Layers"
Published Tue Sep 01 2020 By Sea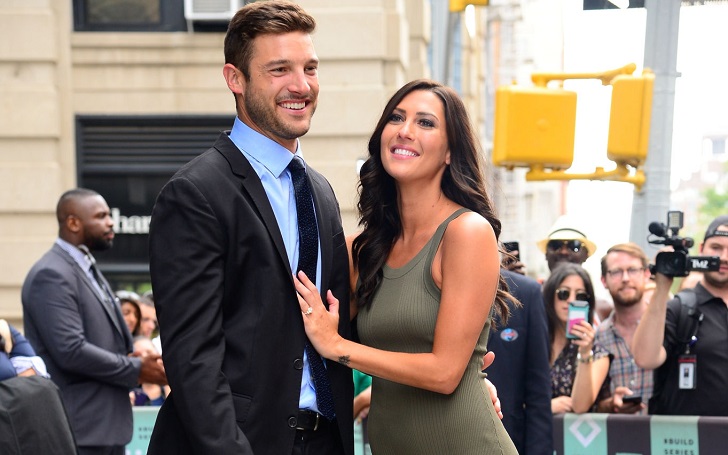 'The Bachelorette's Becca Kufrin puts the expected end of engagement with Garrett Yrigoyen to rest, saying there's more to it than just the IG posts.
There was no doubt about Becca Kufrin's separation from Garrett Yrigoyen, which she recently confirmed. But the reason of their split was more than what people had suspected to this day. The Instagram posts were not the major reasons at all.
During a not-so-happy September 1 episode of her 'Bachelor Happy Hour' podcast, 'The Bachelor' alum tearfully officially stated the end of her relationship with 'The Bachelorette' winner after months of the undoubted speculations.
"I don't think it's going to come as a shock to anyone, but Garrett and I have decided to end our engagement," the 30-year-old said. "After many conversations, we came to this decision. It wasn't something that we just arrived at one night."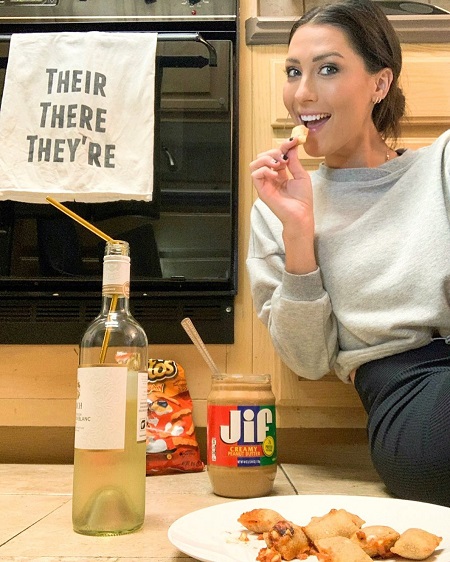 She does not intend to talk about the breakup again.
Photo Source: Becca Kufrin, Instagram
She continued to affirm that the difference in opinion over the current political situation of the country was not the only cause of their split, although it likely caused a huge rift between their relationship. She did not, however, explain the "layers" of their relationship had leading to the breakup, saying it's no one's business to salt their wounds.
"It wasn't based solely off of one Instagram post or somebody else's opinions or comments," she continued, referring to the one he made supporting the 'Thin Blue Line' and 'Blue Lives Matter' movements. "There's much more to it. To any relationship, there's a lot of layers, and it's not for me to divulge details. It's no one's business other than what I'm telling you right now."
Recent: Niecy Nash Surprises Everyone with a Wedding
Nevertheless, Kufrin says she is grateful "to have had the two-plus years" and have finally come to terms with each other about the matter, leading to the breakup.
"Just because we've arrived at this decision now doesn't take away all of the years and the countless memories that we've made together," she also added. "I will always look back at this time in my life with so much gratitude and love."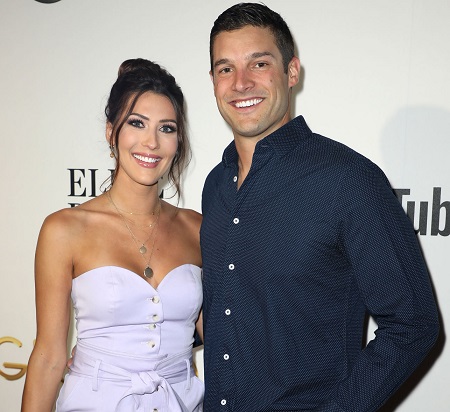 So... This is over.
Photo Credit: Alexander Tamargo, Getty Images
Tension was already there months before Yrigoyen made the post in June, but the difference in opinion was thought to be the last straw. But she still defended that the relationship was not over because of that. Although, she did drop the "I don't know" on her own podcast with Rachel Lindsay afterward.
A source then came last month to say the post has caused an irreparable rift between the two and that the engagement was absolutely over. Lindsay was never too happy about Kufrin's relationship with Yrigoyen, despite her judgment. She'll be glad it's over.
Stay tuned and connected to GlamourFame for more celebrity news and updates.
-->