Bella Thorne Ensured All Eyes Were On Her As She Stepped Out With Boyfriend Benjamin Mascolo At The Venice Film Festival
Published Mon Sep 02 2019 By Sea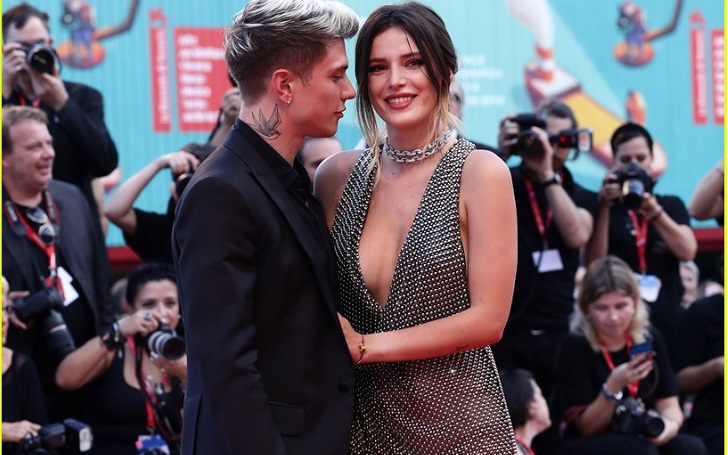 Bella Thorne is doing everything to get the attention, and she did it again at the Venice Film Festival.
Looking absolutely stunning and holding hands wasn't enough, Bella Thorne made sure she unquestionably captured all eyes as she stepped out with boyfriend, Benjamin Mascolo at the 76th Venice Film Festival on Saturday.
It was Bella's red carpet debut with Benjamin as romantic partners. As they posed and walked together, Benji swooped in towards Bella to land a sweet kiss on the lips as she smiled. The singer later posted the shot on Instagram and captioned it "Venice Film Festival with babe."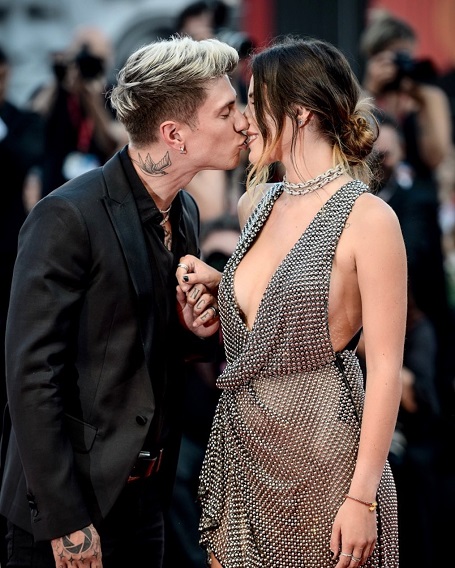 The pair were smitten at the Venice Film Festival on Saturday.
Source: Benjamin Mascolo, Instagram
The 21-year-old hottie astonished the spectators at the movie premiere of 'Joker' with a custom Philosophy di Lorenzo Serafini metallic gown that included a plunging neckline to expose a glimpse of her cleavage. The dress included an asymmetrical skirt to ensure her legs showed out.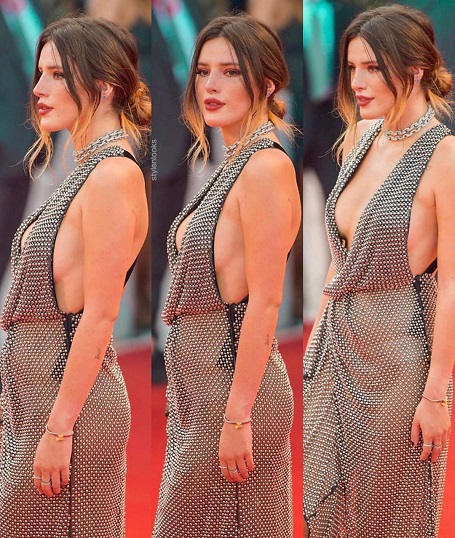 "Bro I would date me" - Bella Thorne
Source: Bella Thorne, Instagram
The former Disney star dazzled on the red carpet with silver chain-link necklace around her neck and a light palette of make-up. Her brunette mane was locked in a messy bun.
Meanwhile, her Italian popstar boyfriend looked sharp in his black suit with an open-collared black shirt and tattoos peeping out his neck and cuffs. Earlier that day, the two arrived at the festival in a more casual attire while holding hands.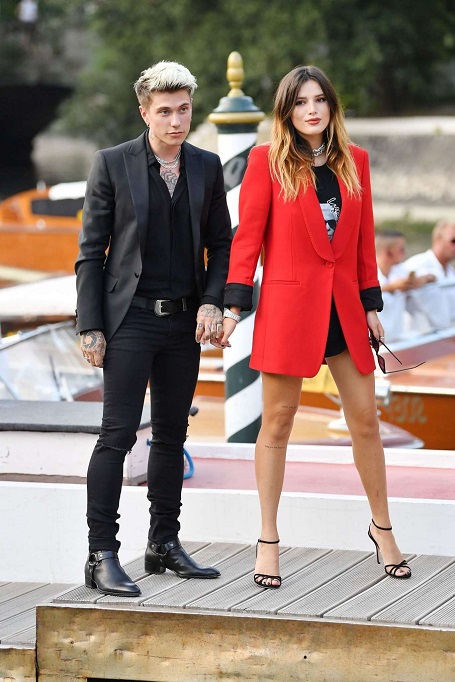 The pair sported casual attires during their initial entrance at the Venice Film Festival.
Source: GC Images
Bella started dating her 26-year-old beau since April, and they have been going quite strong since then. As proof of their success as partners, they started wearing matching necklaces earlier last month.
Bella parted ways with 'Need That' hitmaker Mod Sun in April, after a 15-month sprint together.
During that time, the TV personality made headlines after she admitted she had a girlfriend in an October 2018 LA Times profile, while dating Mod. Her stint with influencer and singer Tana Mongeau ended four months later. She was frustrated people didn't understand bisexuality at all.
The 'Famous in Love' star revealed her sexual preference in 2016 by replying to a fan's question regarding it on Twitter.
-->