Below Deck Added Several New Cast Members; Know About All the Cast Here!
Published Sun Sep 08 2019 By Chester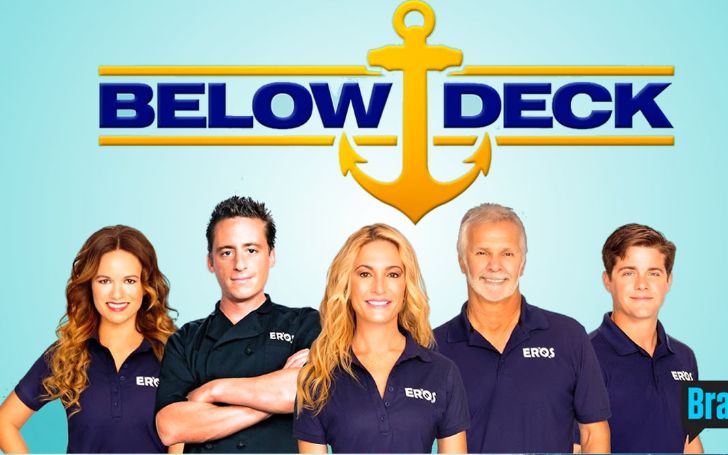 Learn the intriguing facts about Bravo's one of a kind show Below Deck!
Many of you might be familiar with Bravo's network reality show 'Below Deck' and those who are not, let us enlighten you with a short description of the show.
The show features a group of selected sailors both male and female brought onto a lavish mega-yacht 'Cuor di Leone' captained by Lee Rosbach. So in the article we have come up with the list of all the members of the Deck. Let's go,
Lee Rosbach - Captain
SOURCE: Bravo Tv
Captain Lee Rosbach, one of the oldest member who's been the part of the show since its premiere on August 27, 2013. The oldest and the lead member of the show is in the yachting business for more than 20 years now.
Rosbach was born and raised in Saginaw, Michigan and later found his passion for the sea life while working on Turks & Caicos. During his job, an acquaintance invited him to serve as a mate on a sailboat to earn extra bucks.
After accepting his proposal and working in the sea for many years, Lee obtained Captain's license at the age of 35.
After he found his new hidden-passion, Lee left the restaurants and started his yachts journey. As of now, the 70-year-old Captain has commanded many boats which include 162' Mustang Sally, 155' Ohana, 163' Cuor di Leone, 140' Just Enough, 135' Feadship Sea Ghost, Insatiable, Mostro and Morgan star.
The position Lee Rosbach now holds is all credited to his hard work, long journey and his longtime supporting love.
Kate Chastain - Chief Stewardess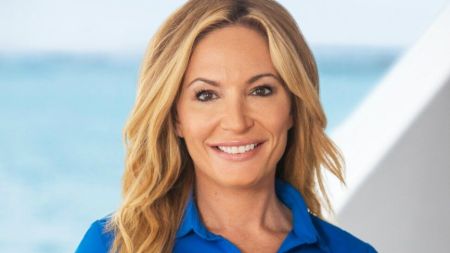 SOURCE: Bravo Tv
Kate Chastain, who is from Florida, started her yachting career back in the year 2007. The gorgeous star began her yachting career in 2007.
Interestingly during her early years, the 36-year-old was not much interested on boats until she started as a third stewardess on her first trip and immediately fell in love with it.
Shortly after years of international adventures with star guests, Kate began to find it more interesting. In 2016, he published a book Lucky Charming which became an Amazon #1 as the Best Seller in the Humor Category. Kate is unlike any character who carries different tendency and perception towards life.
Kevin Dobson - Chef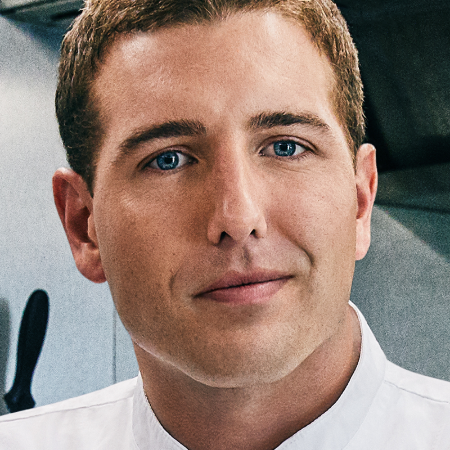 SOURCE: Bravo Tv
The tall and handsome personality Kevin Dobson is the lavish-ketch chef. To get on the spot took him several works of hard-work and dedication.
At the age of just 14, Kevin turned his passion into reality, Dobson enrolled himself in a culinary school and quickly excelled. His strong work ethics and dedication was appreciating. Later on, he moved on to New Zealand for broader markets in the US and Australia.
After becoming a father, Dobson realized he needed to earn more bucks and decided to start his career as a chef in yacht, knowing its lifestyle and payout.
The professional chef holds experience in some lavish superyacht and largest boats such as the Mediterranean, Pacific Islands, Caribbean, and others.
Ashton Pienaar - Bosun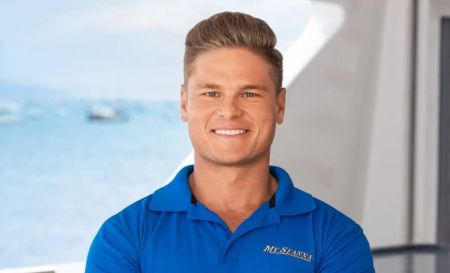 SOURCE: Bravo Tv
Ashton Pienaar found his way into the yacht after spending years on a desk job and having the same "routine" lifestyle for many years in Johannesburg, South Africa.
After feeling bored from the job, Pienaar resigned it and started yacht training in Cape Town, South Africa.
Aston landed his first job on a private cruiser for an Arctic expedition. Ashton, 30, faced a near-death experience from his last season of Below Deck and later pursued his Master of Yachts 200GT which promoted him as mate instead of a deckhand.
Brian de Saint Pern - Deckhand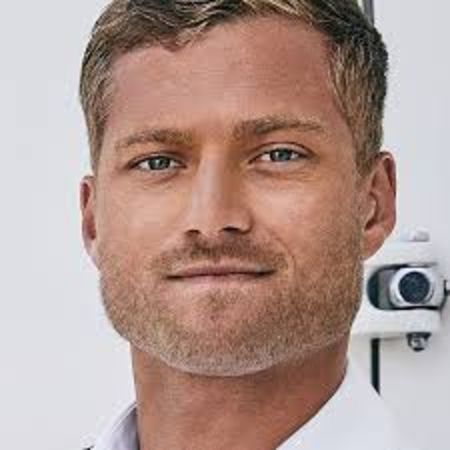 SOURCE: Bravo Tv
Born and raised in Bluff, South Africa Brian de Saint Pern had interest and love for water since little. He loved swimming, surfing, and wished to pursue his dream into the profession.
Later, Pern joined the yachting industry and became the certified cruiser in the Mediterranean becoming the first male office on future charters.
Brian is an adventurous guy who loves facing challenges and exploring new places. He lives with the motto "Vita est Brevis," which means "Art is long, life is short."
Tanner Sterback - Deckhand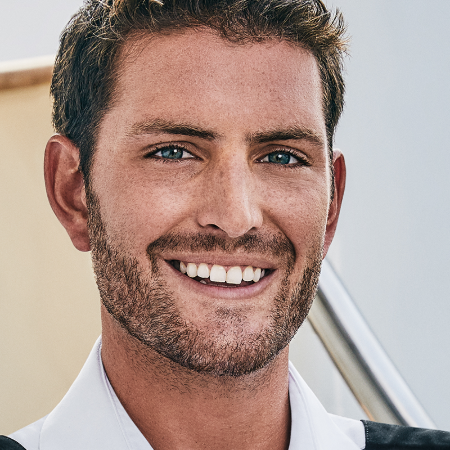 SOURCE: Bravo Tv
Since early days Tanner Sterback had love and passion for traveling and learning cultures. Starbuck was always drawn for water after graduating from SUNY Plattsburgh and moved to pursue his career and hobby working on the water.
Tannerinitially started being a lifeguard at Coppola Winery and later enrolled in deckhand classes in Ft. Lauderdale. Soon, Sterback went for the interview and he was shortly hired as a deckhand on private cruiser sailing on the east coast and Caribbean. And now, Tanner is one of the stars in 'Below Deck'.
Abbi Murphy - Deckhand
SOURCE: Bravo Tv
Growing in the beautiful ocean side city Plymouth, Massachusetts, Abbi Murphy had interest in Ocean from an early age. Initially, Abbi carried passion for becoming a lawyer which she made it real studying law. Consequently, Abby worked at Boston law firm.
While celebrating the success of her dream job to work in law, Murphy went on a Greek sailing vacation which completely changed her perception towards life and her aim. As of now, Abbi is one of the successful and popular Deckhand reality stars.
Interesting, isn't it! Check out all the stars and their mesmerizing story. The new season will premiere from Oct. 7 at 9 p.m. where this time they will be sailing to the beautiful sea of Thailand.
We hope you enjoyed the article, stay tuned, and connected to find updates on your favorite reality show.
-->