Ben Affleck Takes Son Samuel, 7, To Sunday Baseball Practice
Published Tue Apr 30 2019 By David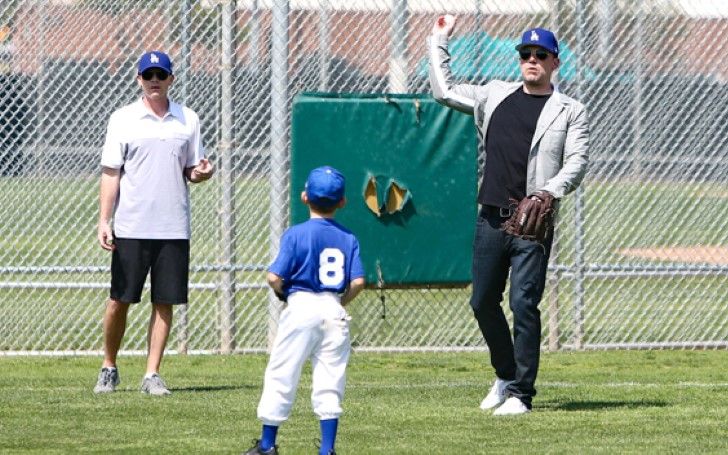 Ben Affleck is attending quite a time with his family these days.
Affleck is a doting father to the three children from his ex-wife Jennifer Garner.
And on Sunday, the former Batman actor was snapped giving his son Samuel a ride on his shoulders after baseball practice.
The seven-year-old put his hands under his dad's chin as he steered along. Samuel wore an LA Dodgers kit for his practice time and a pair of black Nike's.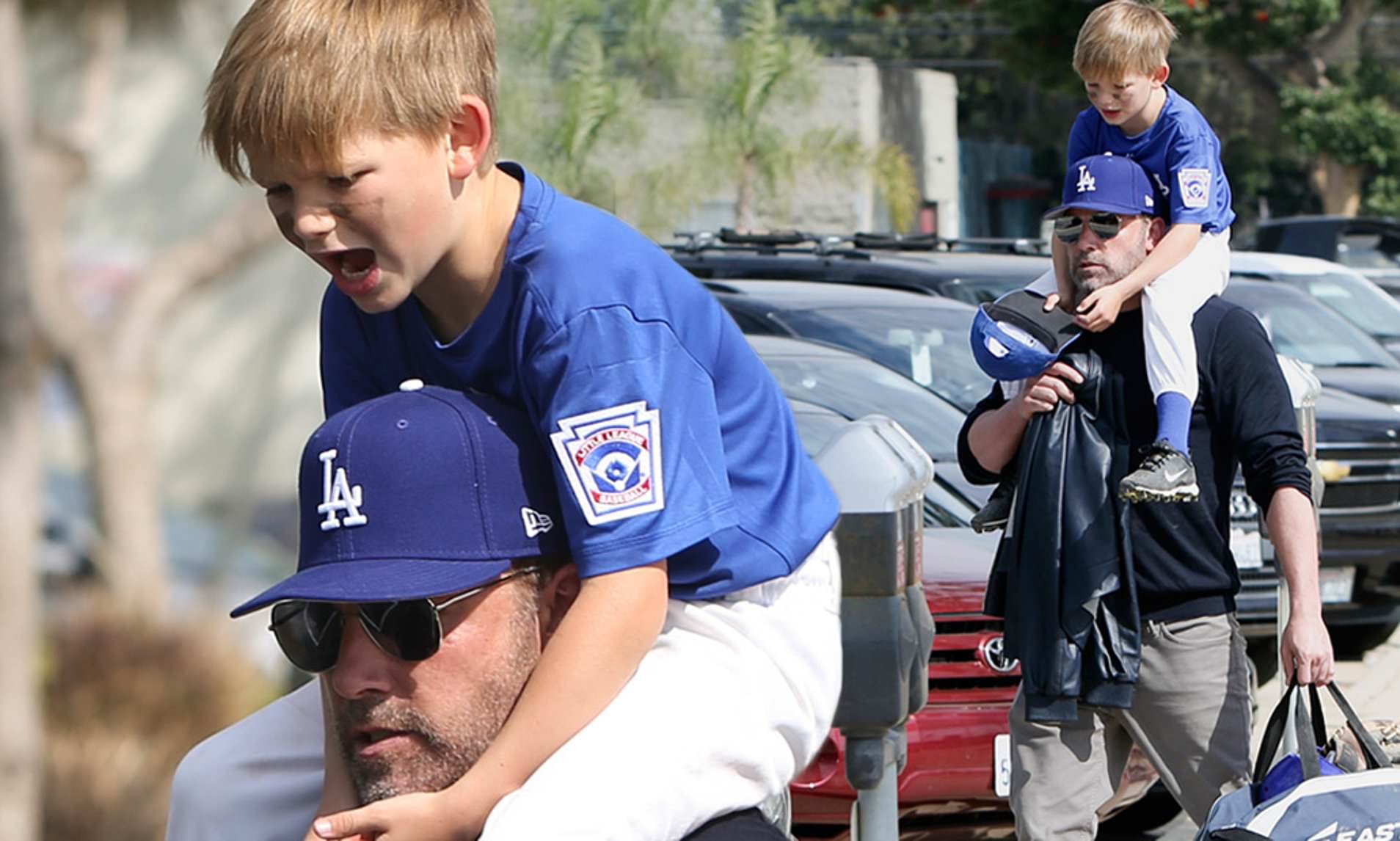 Affleck took his youngest, Samuel on a baseball practice.

SOURCE: Daily Mail
Ben also suited a Dodgers hat along with his dark sweater, pale jeans and tri-color brogues.
The father-son day-off came after the actor and director had attended church with his family, where he was also seen talking happily with his former wife.
On the way to practice, Samuel walked by his dad's side and carried his equipment in a large duffle bag.
Also Read: Jennifer Garner Enjoys Romantic Date Night with John Miller
Once at the park, Ben on-set the pitching machine as his youngest geared up his batting arm.
The Academy winning dad also played catch with his heir as they pitched the ball back and forth between them.
Ben also has two daughters Violet, 13, and Seraphina, 10, from his marriage to Garner.
Earlier that day, the 46-year-old had also joined his two youngest children, Seraphina and Samuel for an outing in Santa Monica, CA as the trio took the family dog for a walk. Ben was casually dressed in a light blue t-shirt under a dark blue jacket and jeans for the leisure while Seraphina and Samuel were jacketless in their own casual attires. However, Affleck's oldest daughter, Violet wasn't present with her father and siblings for the day.
Ben also spent the Easter holiday with Seraphina, Samuel, Violet, and Jennifer as well. They were all suited for their local church, something the Afflecks usually do on Sundays.
Ben and Jen have been working hard to maintain a good family circle with their children ever since their split and they have also been equally participating in other excursions as well.
"Ben and Jen have found a way to put the kids' needs in front of their own and things have really begun to work great for them, everyone in the family is really happy," an insider EXCLUSIVELY told HollywoodLife.
Recommended: Jennifer Garner Started a Family With Ben Affleck, Reflects on Raising Children
"They're realizing that they don't have to be married to be wonderful parents to their kids. The more the kids get to see their dad the happier, more well-behaved and better they seem to be. The kids love it, even more, when both Jen and Ben spend time together with them so that is what they try to do as often as possible, share family time together."
Ben and Garner announced back in the summer of 2015 that they had decided to go single after 10 years of marriage.
Ben Affleck and Jennifer Garner were married from 2005 to 2018.

SOURCE: E!
Their separation was made official this past October and they continue to co-parent their children.
Last week, it was announced that Ben is returning to the director's seat for his upcoming movie Ghost Army.
Affleck will star in as well as direct the World War Two drama based on the true story of an elite air force soldiers who were assigned with deceiving and confusing the Nazis about the actions of the allies.
The directorial will be his fifth time behind the camera - he first stepped into the helming field with Gone Baby Gone in 2007 followed by The Town in 2010, Argo in 2012 and Live By Night in 2016.
Affleck is also set to star in and direct a remake of Agatha Christie's Witness For The Prosecution.
-->