Ben Higgins Claims Hannah Brown is Unprepared to Be The Bachelorette
Published Wed Apr 10 2019 By Tess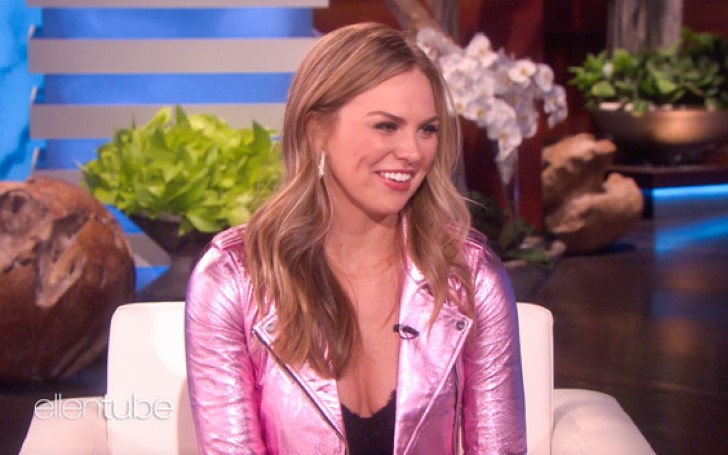 Former bachelor Ben Heggins thinks Hannah Brown is not prepared to be The Bachelorette.
Former Bachelor star Ben Higgins claims Hannah Brown is not prepared to be the Bachelorette.
In an interview with Us Weekly, Ben Higgins thinks Hannah is a perfect choice while she isn't well prepared for what's to come.
"This is a little intimidating for her. It's a little scary, it's a little wild and she isn't prepped for it. Like, I don't think she expected to be the Bachelorette, nor did she desire to be the Bachelorette after her season. So, this is all kind of a shock, which makes it really fun because it's kind of, like, watching any one of us that would be placed in this crazy environment. So, I'm really excited for her season."
Read more: New Bachelorette Angie Kent Has Been Single "By Choice" For The Past Eight Years
The reality tv star, Ben further advised the former Miss Alabama to remain unapologetically herself. Her quirkiness, sense of humor and weird facial expressions as per him is the most endearing quality and Ben hopes she doesn't lose it over time whilst trying to be a model Bachelorette.
"Just be almost unapologetically yourself. She has quirkiness, this funny sense of humor. She, like, makes weird facial expressions and says weird things at times. And that's a really endearing quality that I hope she doesn't lose. [I hope] she doesn't try to become too much of the model of a Bachelorette and just stays true to herself."
Brown was announced as the next lead of The Bachelorette after the Final Rose conclusion to Colton Underwood's Bachelor season.
Don't miss: American Professional Wrestler Nikki Bella Date With "The Bachelorette" Star Peter Kraus
33 men will be vying for Hannah Brown's heart on the next season of The Bachelorette. The 24-year-old former beauty queen revealed in her interview with Ellen DeGeneres, she isn't looking for a guy who will only show her his best side.
"Ultimately, at the end of this, I want [him] to know me and every part of me — not just some version of myself that I like, packaged together and was like, 'Do you like this? I think I've done that in the past. But [I'll show] the good and the bad. And I want that in return."
The Bachelorette begins from May 13 on ABC.
-->