Bethenny Frankel Shades Kim Kardashian's Skincare Line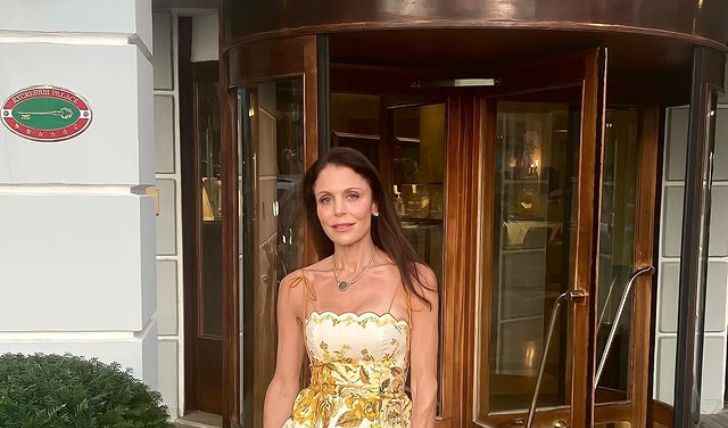 Bethenny Frankel "reviews" Kim Kardashian's skincare line, and she is not impressed!
The Real Housewives of New York City alum Bethenny Frankel is not liking Kim Kardashian's new skincare line SKKN by Kim, and the television personality is not holding back on shading the line either. In her newly posted Tik Tok, the 51-year-old tries Kim's nine-product skincare line.
While fans were fascinated by the beauty mogul's architectural and minimalist-packaging, which FYI, is designed by Kim's ex-husband, Kanye West, Frankel appeared rather unhappy. Calling the unadorned designs "impractical at best" Frankel also opined that Kim's line is "somewhat overpriced."
Frankel calls SKKN by Kim impractical and overpriced."
Source: OK! Magazine
"I don't have a circular house or medicine cabinet. It doesn't even have a flat bottom, so it's effectively like an egg," Bethenny said about Kardashian's egg-shaped eye cream ($75). The businesswoman and reality star thrashed Kim's exfoliator, which is priced at $55. Frankel compared Kardhashian's exfoliator's packaging to Rubik's Cube and thought the product resembled the famous drug store brand Wet 'n Wild's idea.
Check Out: Singer-Actress Olivia Newton-John, Dead at 73
"How are you going to travel with this?" Frankel said while puzzled by the size of the exfoliator. The former housewife adds, "You have to be a billionaire to use this product, because if you don't have a private plane, how are you traveling with this? It's just not practical." Frankel did gave some points to Kim's eye cream, which she called "luxirous and with a melted butter consistency," but overall, the The Big Shot with Bethenny star's spin on the skincare line was scathing at its best.
"It's rich but it's not Kardashian rich," Frankel on SKKN by Kim.
Photo Source: Instagram
"Any line that makes it like you really need to do all the steps is just doing a smash and grab job, because your skin is different every day," Bethenny said, adding, "I would feel like for this price tag it would be like Chantecaille, Sisley rich. It's not Kardashian rich. It's richer than I am, maybe, but it's not Kardashian rich." Frankel's viewers seemingly concurred with her reviews, which they called as honest as it could get.
Don't Miss: James Franco to Portray Cuban Leader Fidel Castro in Miguel Bardem's 'Alina of Cuba'
"This is definitely good skin care, this is quality, I just think it's extremely impractical in its packaging. I know that very ecologically sound. It's a good product that's likely somewhat over priced, but most beauty is over priced," Frankel said while wrapping her two-minute reviews.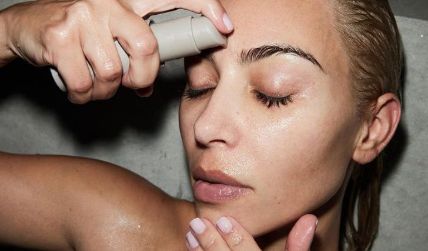 Kim's namesake skincare brand is a follow-up to her successful KKW line.
Photo Source: Instagram
The Skim founder dropped the super-rich skincare line last month. The nine-steps routine consists of cleanser, toner, exfoliator, hyaluronic acid serum, vitamin C8 serum, face cream, eye cream, oil drops, and night oil, which the Keeping Up with the Kardashian star curated with the help of celebrity facialist Joanna Czech, Kim's go-to skincare guru.
Kim's namesake skincare brand is a follow-up of the mogul's 2017 venture KKW. "It's definitely more prestige, and in order to get the types of ingredients that I would not really miss out on, it was kind of a necessity," the socilaite said about her new entrepreneurial venture. Frankel's honest reviews on Kim's line comes just days after the mother of three and her boyfriend of nine months, Pete Davidson, call it quits.
Stay connected to glamour fame for more.
-->