Better Call Saul Featurette Explores The Origins Of Gus' Meth Super Lab
Published Wed May 08 2019 By David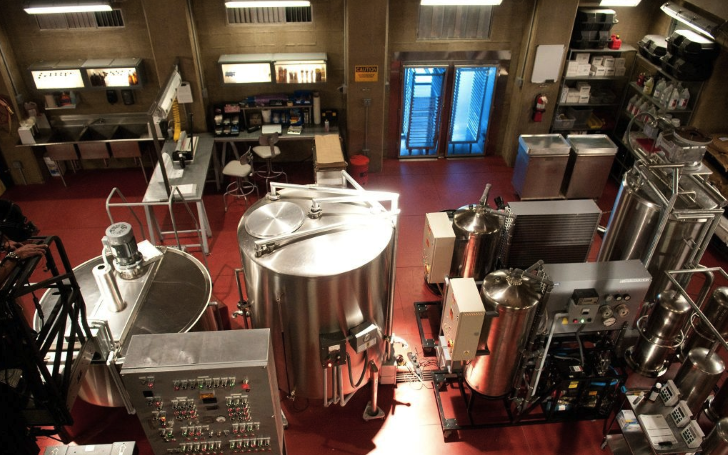 Better Call Saul explains the origins of Gus Fring's SuperLab.
AMC's Breaking Bad spin-off, Better Call Saul featurette explores the origins of Gus' meth super lab and the challenges of integrating it into the series, itself. While the main focus of the show is Jimmy McGill's slow but steady transition into Saul Goodman, Vince Gilligan and company made sure the series covered much more details than that.
Beginning in season 3, Gus Fring became a recurring character, as Better Call Saul laid the foundation for his drug empire. That subplot went on to gain more attention from the writer in last year's fourth season.
Gus Fring's lab from the Breaking Bad universe made its debut in a special release of Better Call Saul.
SOURCE: Screen Rant
Besides a cameo from Gale Boetticher, the biggest feature turned out to be that of the infamous superlab where Walter White would work in the Better Call Saul's original series, Breaking Bad. During the last season of Better Call Saul, Mike Ehrmantraut's storyline involved recruiting a construction team to work on the project.
Also Read: Chemistry Professor Under Investigation After Getting Students In Japan To Produce Ecstasy In Breaking Bad-Style Lessons
The lab had nearly been completed by the season finale, but there was still a little bit of work to be done and it will likely factor into the plot of the remaining seasons of Better Call Saul.
The underground lab was obviously a big aspect in BCS, which explains why there's a featurette dedicated to it on the season 4 Blu-ray release. Sony provided a clip exclusive to Screen Rant, where members of the show's writing team discussed the lab's importance to the spinoff and what they went through to get it onscreen.
Since Better Call Saul began in 2015, Gilligan has maintained that any Breaking Bad callbacks or references would be spontaneous and natural to the story at hand so they don't look like fan service. This is why Jesse Pinkman is yet to appear (though he may have already been subtly alluded to) and Walter White is presumably teaching J. P. Wynne High School with his cancer yet to be detected.
Recommended: Breaking Bad Star Aaron Paul Set To Be Honoured at Sun Valley Film Festival
But the lab always felt like a natural call in the universe of Breaking Bad. By the time the original series started, Gus was already an established tycoon of meth distributor, so his operation had been up and flourishing for a while. Having said that, it makes sense to detail the lab's evolution, and it's clearly something that intrigued Gilligan. It remains to be seen where this plot thread goes in the forthcoming fifth season.
All signs (critics and the fans reviews) are pointing to Better Call Saul reaching its end in the near future, but there's still a little wait before everyone meets their Breaking Bad positions.
Giancarlo Esposito insinuated that Saul will go for at least six seasons, which would probably give the series to appropriately reach the verge of Breaking Bad. Gilligan has always been a meticulous planner; it took him until literally the last scene of the fourth season for Jimmy to finally consider Saul's path.
You May Also Like: Everything We Know About The Breaking Bad Movie So Far
Gus' meth empire is inevitable to thrive, but it won't be so in one night. Sadly, it won't be until 2020 before fans start to see the things in Better Call Saul meeting their ensued future.
-->