The Big Bang Theory Star Johnny Galecki Reveals Emotional Show First In Its 12-Season History
Published Thu Apr 18 2019 By Eden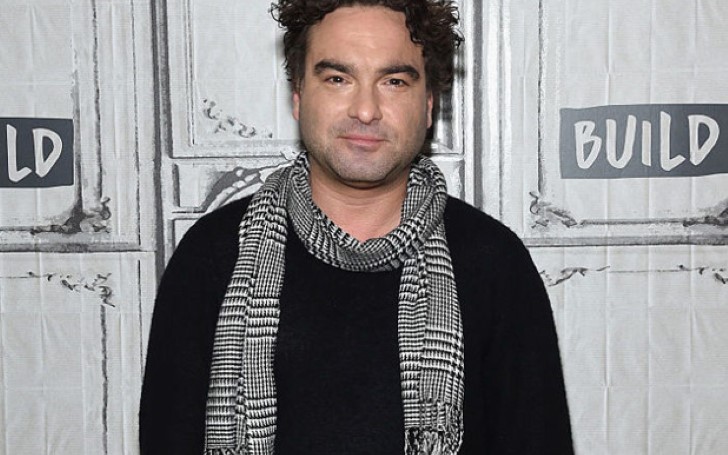 The Big Bang Theory star Johnny Galecki reveals "there are no longer any future episodes to discuss".
The Big Bang Theory star Johnny Galecki has revealed an emotional first for the show in all of its 12 seasons. As the cast prepares to say goodbye to the sitcom for good, Galecki (Leonard Hofstadter) shared a behind-the-scenes look at the writer's room.
The beautiful group shot uploaded on Instagram showed all the brains behind TBBT's scripts. Johnny captioned the upload, 'The illustrious @bigbangtheory_cbs Writer's Room, where (at least) 278 stories have been imagined and built by the incredible minds of (L-R) @goetech @billprady #andygordon #mariaferrari.'
You Might Like: The Big Bang Theory Director Sheds Some Light On The Final Episode Of The Series
The actor then added the sad detail: 'Note the empty white board behind us as there are no longer any future episodes to discuss. A first in 12 years'.
Fans are definitely not ready for the last ever episode, and it looks like neither is anyone behind-the-scenes. They previously admitted being unsure about how it will all end.
Also See: Big Bang Theory Had Long Teased Its Ending In Season 7 Episode 21
Executive producer Bill Prady said: "There are still pieces of the [finale] we have to figure out. We know some of the 'what'. We don't know all of the 'how'. There's a lot of talk about wanting to feel that the gang's world will continue as viewers know it to be. Of all the feelings we've talked about, that's one that we all like."
Meanwhile, showrunner Steve Holland revealed the finale will focus on the main characters while they are 'not ruling anything out'.
One person, however, is ready to bid farewell and that's Kunal Nayyar (Rajesh Koothrappali). The actor admitted he wants to burn Raj's wardrobe when they're done. "I need a little bit of a break, as much as I'd miss playing that character. I'm ready to move on to different things now."
Also Read: Top 10 'Big Bang Theory' Episodes To Watch Before The Series Finale
The Big Bang Theory airs Thursdays on CBS and on E4 in the UK.
-->