Billie Lourd Refuses To Confirm Whether She Will Appear In Star Wars: The Rise Of Skywalker
Published Thu May 23 2019 By Andrew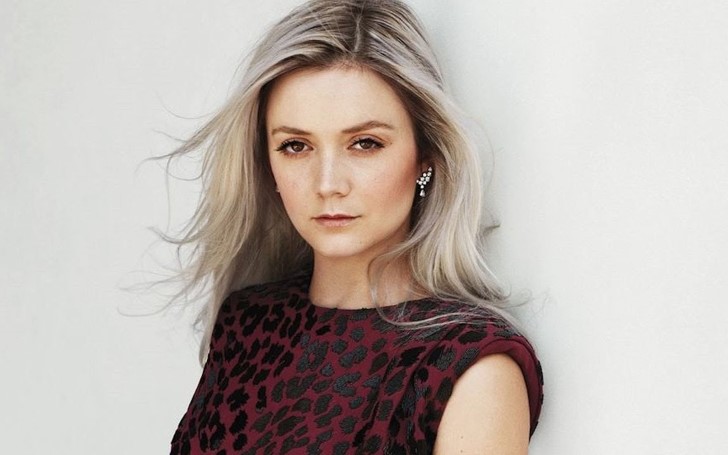 Billie Lourd leaves the fans wondering if she will appear in Star Wars: The Rise Of Skywalker.
Billie Lourd may or may not appear in Star Wars. She is keeping the cards close to her heart as of now.
During an appearance on Live With Kelly And Ryan, the actress confronted with the question relating to upcoming Episode IX: The Rise Of Skywalker. In response, the actress played it coy steering away from actually addressing the question.
While on the talk show that aired on Tuesday, co-host Kelly Ripa delved into Lourd and inquired: 'Episode IX what can you tell us?'
Is Lourd in the new Star Wars movie?
SOURCE: CinemaBlend
She expressed in a humorous note,
"It's classic. Star Wars police will pull me away. The stormtroopers will come in… not really. I wish, that would be great. That would be really good if I said something bad,"
But as per the official IMDb page, Lourd is indeed a prominent part of the cast alongside the franchise stars like Daisy Ridley, Adam Driver, Oscar Issac, and Lupita Nyong'o.
When further pried upon by the host if she's even in the next installment of the franchise, Lourd made a sly move, when she pretended as if she was about to answer the question with her mouth and open arms and said: 'You know, take that as you may.'
Fans Appear To Be Convinced Pierce Brosnan Is Joining Star Wars>>>
Lourd portrayed Lieutenant Connix in the first two renditions of the films in the Star Wars sequel trilogy: The Force Awakens (2015) and The Last Jedi (2017).
Previously, Carrie Fisher gave justice to the character of Princess Leia in the Star Wars anthology. In fact, the prolific actress is Lourd's mother.
-->