Billy Bragg Responded To Morrissey's Latest String Of Inflammatory Comments
Billy Bragg responded to the string of inflammatory comments and said he has no respect for the former singer of Smiths, Morrissey.
Billy Bragg apologized to Morrissey's latest string of inflammatory comments; the English songwriter said he feels sorry for the singer's fans.
Morrissey, the former singer of 'The Smiths,' caused yet another controversy in an interview which he posted on his website.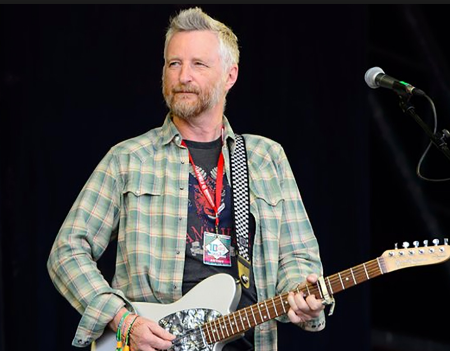 During the interview, Morrissey, when faced the allegations of racism, he claimed everyone prefers their race and said he still supports the anti-Islam party for Britain.
See Also: Everything We Know About Grey's Anatomy Season 16 So Far!
After the interview, Bragg responded by saying, "I think he's decided that he wants to betray everything the singer ever said in the Smiths, and he's broken hearts of a lot of people."
Bragg further added, "The Smiths expressed a lot of people's sense of disconnect with society and helped them to find their own identity, and he's trashed that."
Read Also: Spider-Man: Far From Home Star Tom Holland Is Ready For A LGBTQ Superhero
Concluding his statement, the English songwriter said he is heartbroken for the fans.
Mostly, the songwriter is sad for Johnny Marr as he is a genuine person and does not deserve to have his legacy dragged through the dirt.
Recommended: Here Are All The Movies Coming To Theaters And Netflix In July 2019
Lastly, Bragg added that he has no sympathy for Morrissey and no respect for him, but he has a lot of sympathy and respect for his audience.
-->