Bobby Bones Girlfriend - Who is the Radio Host Dating?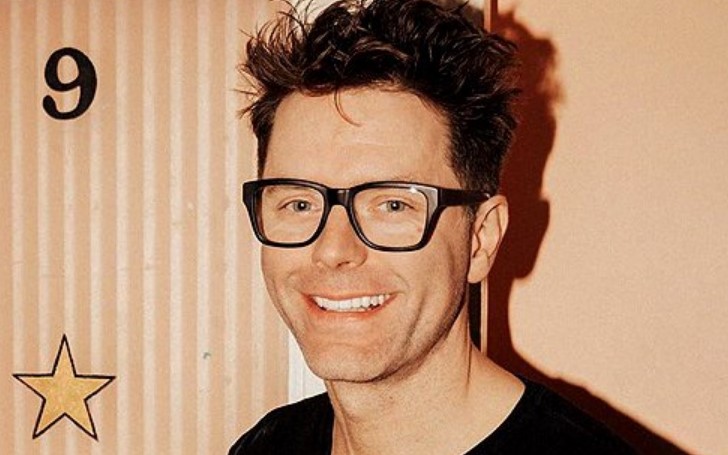 Bobby Bones, a well-known radio personality, is famous for his work on Bobby Bones Show at WSIX-FM in Nashville. Moreover, the radio personality is also known for serving as a full-time mentor on American Idol on ABC.
While Bobby, as a radio host, doesn't need any introduction, we are here to discuss his personal life, more precisely, his love life. So, when we dive right into that department of his life, we found it has been pretty much an open book.
Indeed, Bobby has been pretty much open and public about his relationships, at least when he is single. So, after remaining single for almost three years, the radio personality has found his special someone.
Bobby Bones Girlfriend - Who is the Radio Personality Dating?
It was back in February when people had the subtle idea Bobby has found someone new. When Valentine's Day was just around the corner, the radio host dropped hints about his love for his fans and followers.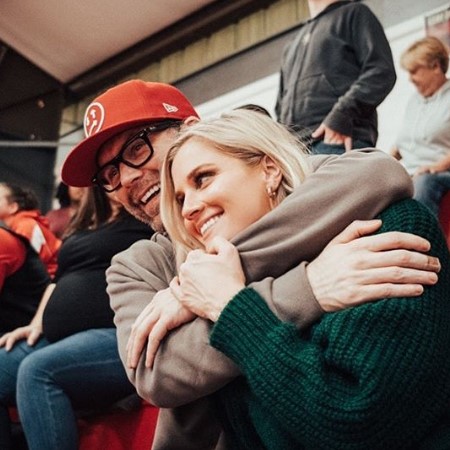 Bobby Bones is dating his girlfriend, Caitlin Parker, since February, 2020.
Photo Source: Caitlin Parker Instagram
Bobby said, "I have to do something for Valentine's Day this year. I haven't had to do it for years. At least three years. I just haven't thought about Valentine's Day as a real thing for me because it hasn't been for such a long time."
Also See: Jed Wyatt's Girlfriend - Is 'The Bachelorette' Alum Dating Anyone?
Well, it was only later we found out Bobby Bones' girlfriend was none other than Caitlin Parker. Parker is a California native, but for a couple of months, Bobby Bones Girlfriend is spending her time in Nashville.
Bobby Bones Girlfriend Caitlin is Maintaining a Social Distance Amid Coronavirus Outbreak
Back in February, we found Bobby is seeing someone new, while he announced it was none other than Caitlin Parker, we could not be happier for him. The radio personality is finally in a relationship after three years.
Bobby Bones and his girlfriend Caitlin are spending some quality time during their home quarantine.
Photo Source: Caitlin Parker Instagram
Since the couple is in a long-distance relationship, Parker paid a visit to her beau in March. But little did they know the Coronavirus outbreak was looming on their cities. Following the outbreak, the couple is living under the same roof, while self-isolating from the general mass.
You May Also Like: Who is Nikita Dragun Ex-boyfriend? Find Out What Happened Between the Former Couple
Following their quarantine time, some people even assumed Parker moved in with Bobby, but the couple confirmed its all because of the Coronavirus pandemic.
Bobby Bones was previously rumored to be dating Nikki Glaser
Bobby Bones, if you don't know, was the winner of the season finale of 'Dancing With the Stars" season 27. This win tells how much his people love him, as he admitted himself, "I'm not here because of my scores; I'm here because of my people." But let not just undermine the pure skills he pulled during the finale.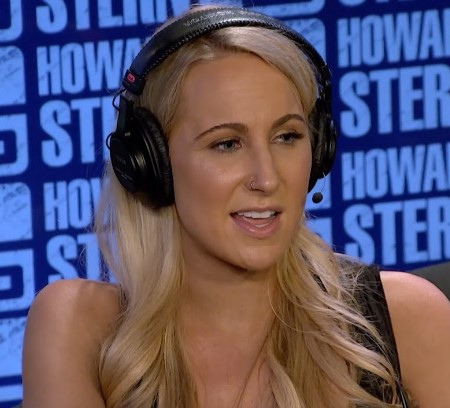 Bobby Bones was linked to Nikki Glaser while he was on 'Dancing With the Stars' Season 27.
Photo Source: The Howard Stern Show YouTube
So, when he was competing with other stars, the country radio host was linked with one of the contestants, Nikki Glaser. The alleged couple never really admitted of having feelings for each other, but during one of the interviews, Nikki spilled the beans.
On The Howard Stern Show, Nikki claimed she and Bobby dated for a while, but he ghosted her after a while. (Oops!) Talking on the show, Nikki said, "I didn't fall in love, but I did fall in 'show love.' I was really making him work for it because I wasn't sure of him. He kind of ghosted me... It was really emotional more than anything. We were really just like talking about how hard this was and how emotional it was."
While on the other hand, Bobby had different claims. Talking with Entertainment Tonight, Bones said, "I don't know if we dated! I was on her radio show two weeks prior to that! There was a little hyperbole there... She's so funny, and as someone who creates content to be funny, I was fine with her saying whatever. Whatever makes Howard Stern laugh because he's the greatest. Whatever for a good story."
Also Read: Celina Powell Boyfriend - Is She Dating Anyone?
For more information on your favorite celebrities' lifestyle, stay tuned to Glamour Fame, and don't forget to sign up for the newsletter.
-->