Jed Wyatt's Girlfriend - Is 'The Bachelorette' Alum Dating Anyone?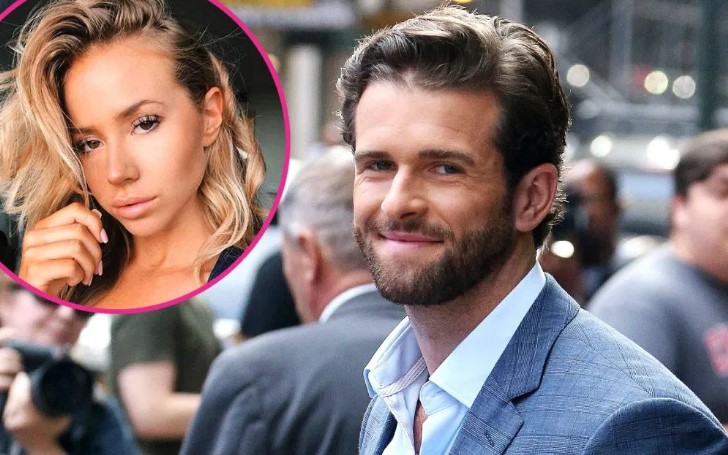 Jed Wyatt, we hope, needs no introduction as he is the finalist of the season 15 of Hannah Brown's 'The Bachelorette.' He pretty much managed to grab the attention of the viewers and Hannah from day one.
While he sure is an interesting personality know, there were some things that shocked the fans, and the bachelorette herself, when he revealed his true intentions. Wyatt admitted he was on the show for the exposure he needed to further his musical career.
Moreover, the singer also revealed he was in a relationship when he stepped in on the show; however, his previous relationship ended. Well, there's so much interesting thing to know about him, but just before that, let just find out if he is in a relationship right now.
Jed Wyatt is in a Relationship with his Girlfriend, Ellen Decker
Jed Wyatt is in a relationship with his girlfriend, Ellen Decker.
Photo Source: Jed Wyatt Instagram
Well, when Jed Wyatt cut his all ties with Hannah Brown, he remained single for a while until he took to his social media to announce the world that he found the love of his life. On December 3, 2019, former 'The Bachelorette' contestant announced Ellen Decker is his soulmate.
The 25-year-old T.V. personality further claimed he is pretty much serious this time with Ellen Decker and hopes to walk down the aisle soon enough. Just before Jed announced to his fans, the couple were seen having a really great time as they were seen uploading a series of pictures together with all the good times.
Also See: Who is Nikita Dragun Ex-boyfriend? Find Out What Happened Between the Former Couple
On one of the pictures, Jed wrote, "the only person to make me smile more than riding a jetski." While Ellen on her picture wrote, "extra thankful this year." Well, indeed, the couple seems pretty much happy with each other, and by the look of it, their relationship is here to stay.
How Did Jed Wyatt and Ellen Decker Meet?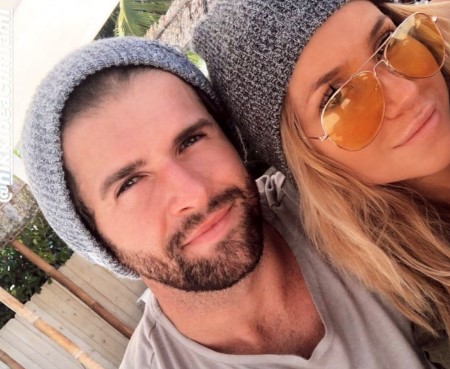 An aviation company sales director, Mike Mastroberti, introduced Helen and Jed.
Photo Source: Reality TV
According to the reports, the couple was introduced to each other by a sales director at an aviation company, Mike Mastroberti. The 25-year-old and his girlfriend, Ellen, thanked Mike on their post for the effort.
It would have been difficult without Mike to meet for these two as, according to Ellen's profile, she seems to be a personal trainer, model, and teacher based in Miami.
What Happened Between Jed Wyatt and Hannah Brown?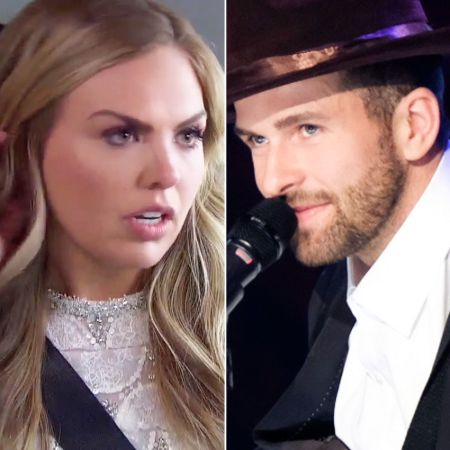 Jed Wyatt called-off his engagement after five weeks with Hannah Brown.
Photo Source: Bravo
As we know, Jed Wyatt competed for Hannah Brown's heart, and eventually become the finalist. Since he was Hannah's favorite from the start, it was everyone's guess the singer is going to steal the show.
But little did they know, including Hannah, the 25-year-old was on the show just for the exposure for his musical career, which he revealed during the show. But it was already too late, and the two engaged just for the sake of show's format.
Also Read: Celina Powell Boyfriend - Is She Dating Anyone?
The singer, just after five weeks of engagement, announced his split with Hannah Brown for which the singer received a huge backlash. Not only that, but Hannah also went through a lot of serious problems because of called-off engagement.
Jed Wyatt was in a Relationship Before 'The Bachelorette'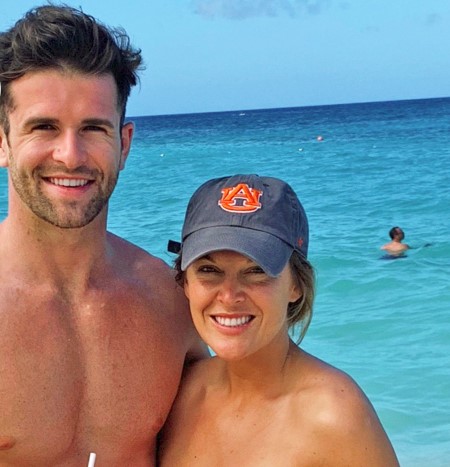 Jed Wyatt dated Haley Stevens before he appeared on 'The Bachelorette."
Photo Source: People
The man who won the heart of Hannah Brown was already in love with his singer girlfriend. The 25-year-old was in a relationship with Haley Stevens, according to one of the media outlets, People.
According to Haley, she and Jed Wyatt dated for four months. Haley further revealed, "We spent the night together the night before he headed to L.A. He told me (the show) was just an obstacle, and we'd be stronger on the other side because of it."
The singer who was in a relationship with Jed also revealed the two said 'I love you' to each other only when Wyatt was leaving for the show, The Bachelorette.
You May Also Like: Who is Brian Malarkey's Wife? Is He Married?
For more information on your favorite celebrities' lifestyle, stay tuned to Glamour Fame, and don't forget to sign up for the newsletter.
-->