Celina Powell Boyfriend - Is She Dating Anyone?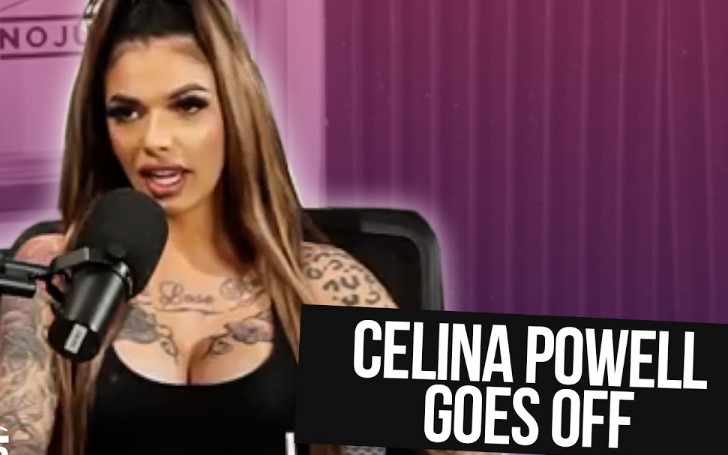 Celina Powell (born Celina Rae Powell) is a social media personality based in Denver, Colorado. The internet personality is got fame from her social media; however, some believe she is famous for other different reasons.
Fans or let's say people who know or follow Celina thinks she is famous for dating celebrities more than she is famous for her real talent. Powell has always been on or created controversy with whom she dated previously.
We are going to discuss her past relationship in a while, but let's just find if she is dating anyone.
Celina Powell Boyfriend - Is She Dating Someone?
Celina Powell does not have a boyfriend as she is not dating anyone right now.
Photo Source: No Jumper YouTube
Celina Powell hails from Denver, Colorado, as we mentioned earlier. She was born on June 13, 1995, and was raised by her parents, along with her two sisters and a brother. Given that she was born in 1995, she is 24 now.
Also See: Who is Misty Loman? Some Facts to Know About the Internet-Famous Personality for Meth Progression Mugshots
But it might come as a huge surprise; she has managed to date many celebrities within a short span of time. While her past seems interesting as she dated many singers and rappers, she currently doesn't have any boyfriend.
Celina Powell's Last Rumored Boyfriend was Aaron Carter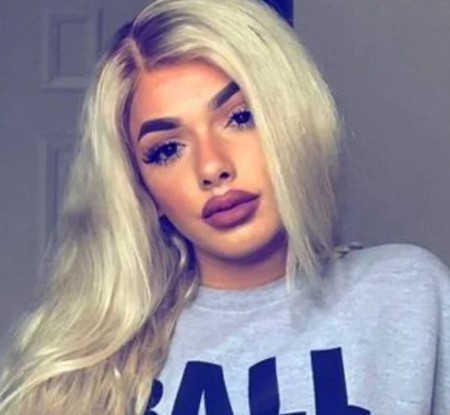 Celina Powell was rumored to be dating a singer, Aaron Carter, back in 2018, however, the singer denied the connection.
Photo Source: Eurweb
The rumors of Celina Powell dating her then-boyfriend Aaron Carter started when the internet personality shared a picture of her and Aaron on her Instagram on June 20, 2018. The two looked extremely cozy and comfortable on the picture. The picture caption read, "All smiles when I'm with you, love."
Also Read: Some Interesting Facts to Know About American Columnist Katherine 'Kat' Timpf
Their love, however, did not last for too long, as after a couple of months dating Celina, Aaron found out it was not a love at all. Apparently, their relationship ended bitterly, forcing Aaron to call out Powell after she allegedly threatened to release his personal information following a strange encounter at Carter's home.
Aaron Carter, who is a singer, said they were not dating. They were just hanging out while things would have been different for two if Powell had no wrong intentions.
Celina Powell's Boyfriends Controversy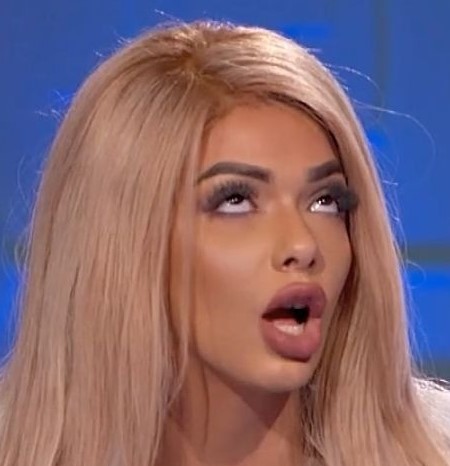 Celina Powell admitted she faked paternity test to claim Offset fathered her non-existent baby.
Photo Source: HipHopDox
If we look at Celina Powell's life, it's full of controversies, and it's is as messy it can get. Her past flings has a long list of celebrities which include Offset, Snoop Dogg, Fetty Wap, and more.
To be precise, her drama with Cardi B's husband, Offset, is the most interesting one. Celina faked a paternity test to claim Offset fathered her non-existent baby, later which she admitted.
Well, things did not stop there. Powell also claimed Snoop Dogg cheated his wife with her. Well, now, you must have clear ideas about how her previous relationships had been.
While there's don't seem to any drama with Fetty Wap, and other dozen of celebrities that she dated. But it's for sure; she is not looking for any serious relationship right now.
You May Also Like: John Goodman Weight Loss - How Did the Actor Lose Weight?
For more information on your favorite celebrities' lifestyle, stay tuned to Glamour Fame, don't forget to sign up for the newsletter.
-->