Britney Spears Rocks A New Brown Hair While Boyfriend Sam Asghari Suggests Marriage Is On The Cards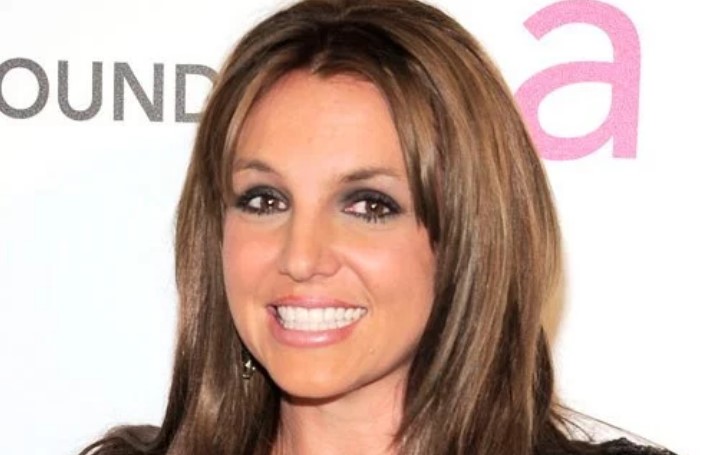 Britney Spears rocked her new hair color while on a date with boyfriend Sam Asghari.
The "Hit Me Baby One More Time" singer, Britney Spears is looking a little different these days.
We have always seen our favorite "Gimme More" singer in a blonde avatar. But things have changed recently.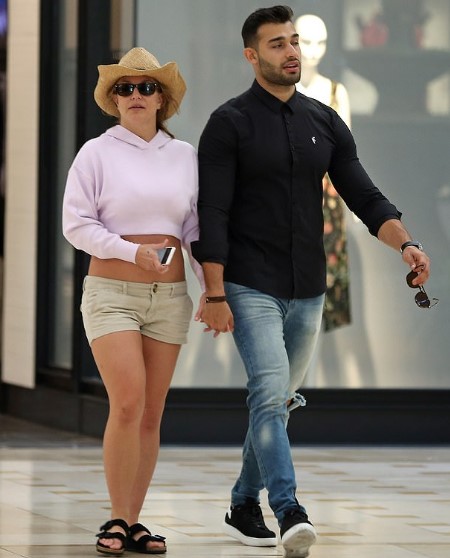 Britney Spears sports cut-off sweater and shorts while shopping with boyfriend Sam Asghari in Los Angeles.
Source: Daily Mail
The singer who was at risk of never performing again was seen in new hair color (all thanks to her new hairdo) while out on a date with boyfriend Sam Asghari.
The couple was seen together during a dinner date in West Hollywood on August 25. On the photograph, the singer is rocking a new brunette hair color.
Reportedly, the singer seemed very happy, smiling and laughing a lot according to some eyewitnesses. They also added the singer had two security guards with her.
The story of how the photo surfaced on the internet is somewhat unusual, though. The picture surfaced a few days after the 37-year-old singer complained about the people of Los Angeles.
The singer who recently checked into health facility for self-care took to her social media and included a quote, "Pay close attention to the people who don't clap when you win."
The 37-year-old singer further said, "Living in LA is such a trip!!! It can be lonely at times. You never know who to trust, and some people can be fake."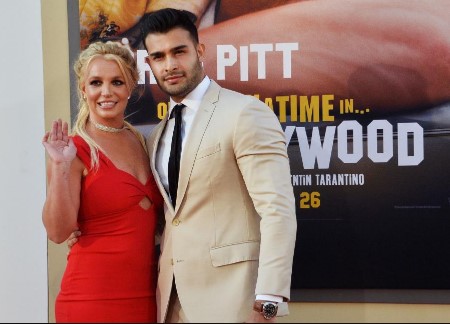 The Couple's first ever red carpet moment during the premiere of Once Upon A Time In Hollywood.
Source: UPI
The eighth grade graduated son's mom added, "I have a very small circle of friends, and simply do what makes me happy!!! It breaks my heart to see the comments on my posts sometimes .... so I simply choose not to look anymore ... let the clever haters do what they do best .... hate!!!"
But boyfriend Asghari never left Britney's side and showed his immense support during the difficult times.
The couple who started seeing each other since 2016 but after their first appearance to the red carpet of "Once Upon A Time In Hollywood" premiere in July, people started to speculate they were engaged.
But that's not true at all; however, the couple is considering marriage soon. To be more precise, Asghari is the one who is pushing.
Watch: Britney Spears' Boyfriend Sam Asghari Tight-Lipped on Proposing Marriage
Sam opened up about his relationship with the pop star and revealed he hopes marriage is in their future.
Asghari, 25, exclaimed, "Absolutely!" Sam further added, " This is something that every couple should do. That's the whole point of a relationship -- we are a family."
This is absolutely an adorable love story so far; the couple is showing much confidence in their relationship. Let's hope they make it till their marriage and last longer in years to come.
-->