Britney Spears' Manager Warns She Might Never Perform Again!
Published Thu May 16 2019 By Alice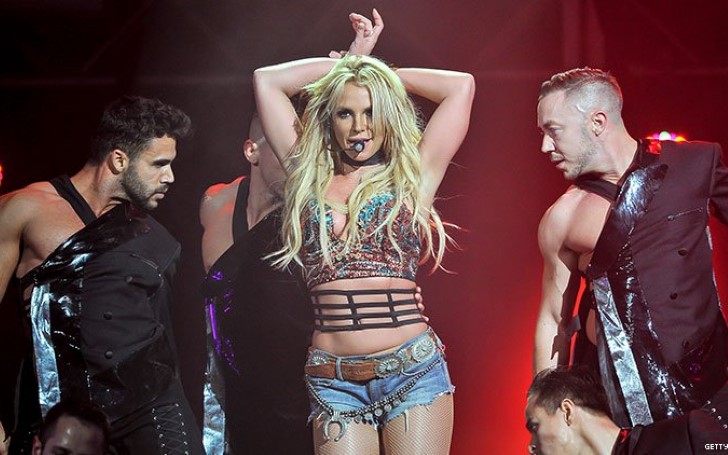 It does not seem like Grammy Award winner Britney Spears will be returning to her Las Vegas residency anytime soon.
'Oops I did it again' hitmaker Britney Spears' manager Larry Rudolph insists that his client is not going back to Las Vegas for another residency, not now or in the near future. Possibly, she may never perform again!
Singer's longtime manager, Rudolph told TMZ, "As the person who guides her career — based on the information I and all of the professionals who work with her are being told on a need-to-know basis — from what I have gathered it's clear to me she should not be going back to do this Vegas residency, not in the near future and possibly never again."
Recommended: Britney Spears Granted Restraining Order Against Ex-Manager
Larry Rudolph, the manager of Britney Spears for nearly the entirety of her career said that he only wishes the best for Britney and wants her onboard "physically, mentally, and passionately" and even "if the time never comes", he's ok with that.
Britney Spears will be returning to her Las Vegas residency anytime soon.
SOURCE: Billboard
The singer checked herself into a mental health care facility in late March, citing stress over her father's ill health. Spears is set to undergo a psychological evaluation soon because she might die if not given proper treatment.
Meanwhile, Rudolph said he's happy that Spears "is not thinking about her business and her career — she's dealing with these issues. Her not calling me tells me that she's taking care of herself."
Rudolph stressed that he was proud of Spears, who he said made the decision to focus on her mental health. He also refuted the rumors that Spears is being held in a facility against her will.
"[Britney] is the one whose focus is on [getting better]. She's driving it."
Larry who has been with Britney for "two-thirds of her life," asserted that he looks at her like his "own daughter", and just wanted to "find a peaceful, happy place" and also told, "It's not about a career anymore — it's about life."
Britney Spears mental breakdown in 2008.
SOURCE:
The 37 years old singer Britney had a highly-publicized mental break down in the year 2008 when she shaved her hair and attacked a paparazzi's car with a green umbrella.
Larry is absolutely unwilling to push for anything to happen before Britney is prepared. Ultimately, only Britney should get to decide where her life leads her.
-->