Camila Cabello Joins Shawn Mendes Onstage for Romantic Rendition of 'Senorita' During His Toronto Concert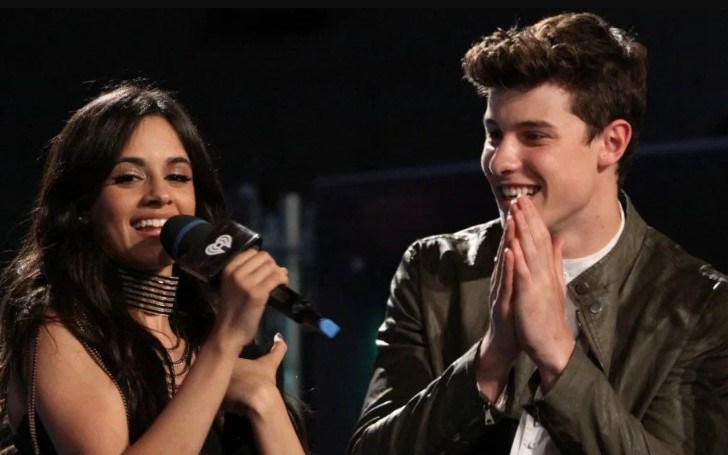 Camila Cabello wowed fans after she made a surprise entrance amidst Shawn Mendes concert.
Could they be more adorable than this? The hottest couple of the Hollywood, Camila Cabello joined her boyfriend, Shawn Mendes, onstage for a romantic rendition of senorita.
Shawn, who was at his Toronto concert, was just grabbing his guitar while Cabello - who debuted her platinum blonde hair - made a surprise entrance singing the opening line of the track.
Watch: Shawn Mendes and Camila Cabello performs Senorita
The couple ended performing a steamy duet. Some fan also noticed Mendes giving a sweet kiss on the cheek of Cabello as the lights faded.This was the second time the couple performed together.
Following the performance, Mendes gave his hometown a shoutout as he took the stage at the Rogers Centre.
The butterfly tatto man - Shawn said, "It feels unbelievable to be at home and feel all this love."
The Friday night was obviously filled with love as Mendes even helped one of the fans to propose his girlfriends. Such a grand gesture, right!
The big winner at Juno Gala said, "Congratulations guys, I love you so much," to the couple.
Watch: Shawn Mendes - Live - Señorita ft. Camila Cabello
This was the first time Shawn and Cabello performed Senorita on stage. As captured by the fans, the show was full of romantic lightning and Sultry performance.
The couple is making the news everywhere as prior to Toronto performance they were seen walking hand-in-hand through Mendes' hometown as they made their way to one of the restaurants in the area.
Well, this was what fans were really waiting for a long time, to see their adorable couple perform together on the same stage. The couple made many fans wish come true.
-->