Shawn Mendes is The Big Winner At Juno Gala
Published Sun Mar 17 2019 By Jessica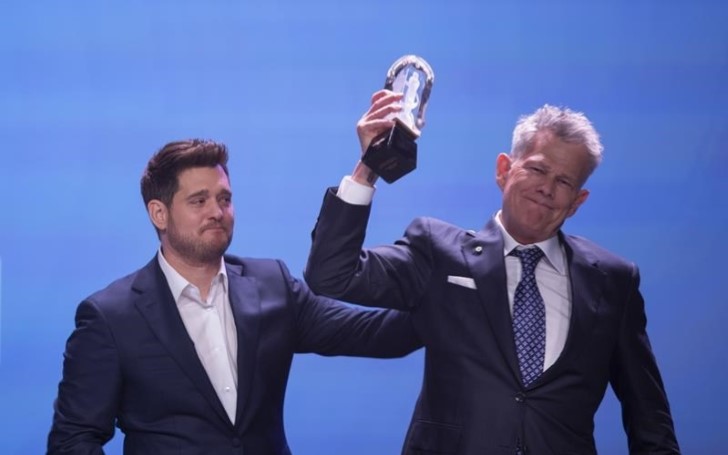 Canadian singer Shawn Mendes wins big at the 2019 Juno Awards.
The recent 2019 Juno Awards that kicked off last night in London, Ont was all about Shawn Mendes, and he wasn't even there. Oops!
From observing the situation from the event last night, it's damn certain, the 20 years old singer is definitely here to stay in the music industry.
The 'Youth' hitmaker nominated for six different categories unbelievably won four of the major Awards including the Best Songwriter, Best Artist, Best Pop Album of The Year and the Best Single of The Year. Mendes was also the most nominated artist of the night.
SOURCE: ABC News
The Canadian singer, however, couldn't be there to pick up his Awards since he is currently performing for the European leg of his music tour. As a matter of fact, the Grammy-winning artist was in Copenhagen last night.
You may also like: Katherine Schwarzenegger Reportedly 'Having A Blast' Planning Her Wedding To Chris Pratt
Other winning stars of the night included singer Michael Buble who made a big surprise appearance at the ceremony. Regarding his win, Buble took home his 14th Juno Awards for 'Love' in the category of the best adult contemporary album of the year.
During his Award acceptance speech, the 43 years old artist mentioned David Foster in recognition of his philanthropic endeavors. The singer, in fact, states the only reason he attended the event was to celebrate Foster.
Calling his close pal 'a man whose heart is as big as the sun' he said in his words:
"He has inspired me to be a better man and embrace the importance of giving back however I can,"
The night recognized Foster for his work in support for several charities and was presented this year's humanitarian award. David also runs his own foundation that helps in providing financial support to families in the country struggling to gain help in life-saving transplants.
Also see: Emilia Clarke Has No Regrets Over Her Nude Game of Thrones Scenes
Other artists including country act the Washboard Union, newcomers Dizzy, and Jeremy Dutcher also took home their respective Awards they won at the Juno Gala dinner.
Dutcher also turned up the night with his emotional acceptance speech:
"A nation-to-nation relationship does not look like pipelines. A nation-to-nation relationship does not look like sending a militarized police force into unceded territory and a nation-to-nation relationship does not look like, in 2019, our communities still on boiled-water advisories."
The Juno Award show which streams via CBC Music website airs on CBC.
Don't miss: Mila Kunis Looked Comfy in a Gray Sweatshirt and Matching Sweatpants as she Enjoyed a Day of Pampering in Studio City
Congratulation to all the well deserved winners.
-->