Emilia Clarke Has No Regrets Over Her Nude Game of Thrones Scenes
Published Sun Mar 17 2019 By Andrew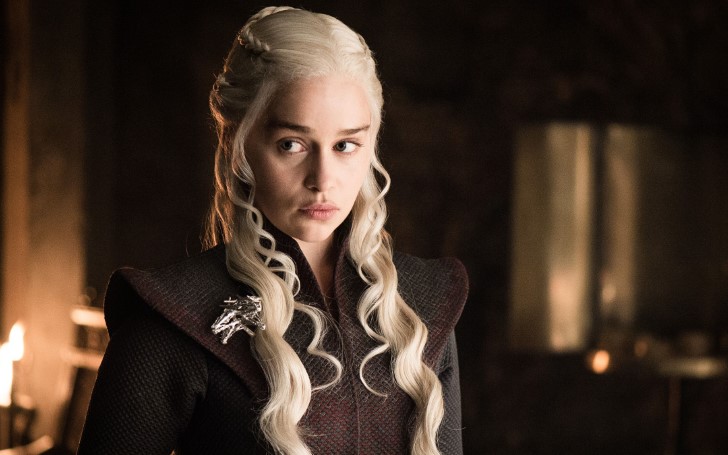 Nude scenes in Game Of Thrones are no issue of regret for Emilia Clarke.
Emilia Clarke, 32, who gives justice to the role of fierce Daenerys Targaryen, was handed the sex scenes more than any other character in the first season of Game of Thrones.
Fans sure don't mind the nude scenes and apparently nor does Emilia Clarke. In a recent revelation, Clark stated that she doesn't regret stripping down for Game of Thrones. In fact, the actress opened up about the nudity issue with the fantasy series heading towards its final episodes next month.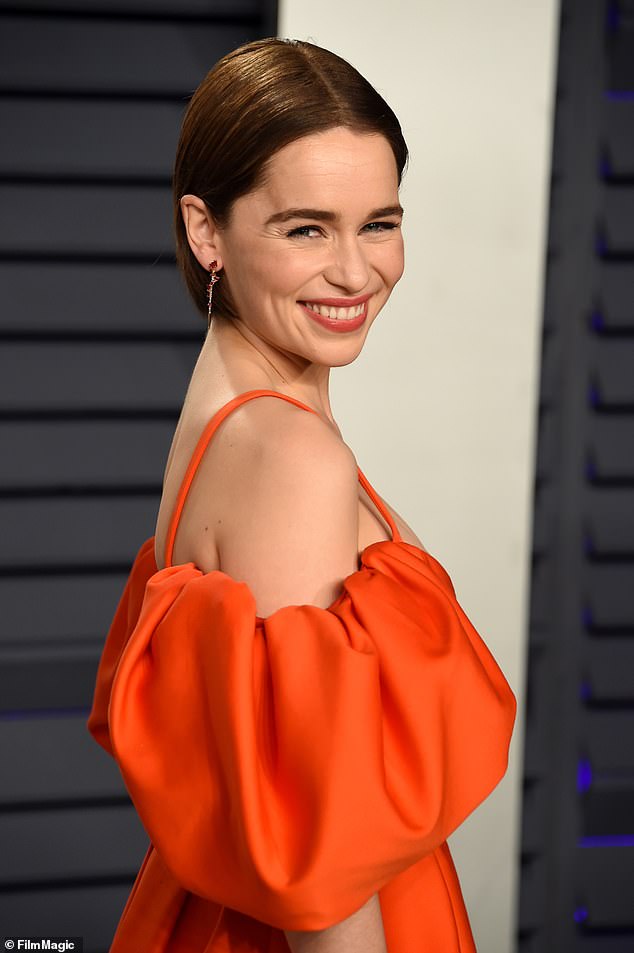 Emilia Clarke has no regrets about GOT nude scenes.
SOURCE: Daily Mail
When she faced with a tete-a-tete with reporters about her nudity in the show Emilia told The Sun,
"there is not one part of the show I would go back and redo"
Clarke explained to the outlet,
"People ask me the nudity question all the time. But the short answer is no, I would never change anything. You had to see those sex scenes, as they couldn't just be explained."
But the Targarian beauty was surely criticized for the R-rated scenes during the sixth season. To add up, Feminist critics bashed Emilia for one particular moment in the finale of season six where Daenerys rises from the flames while her clothes were burned off.
Also read: Game of Thrones Season 8 Trailer Raises More Questions Than Answers; Check Out This Trailer Breakdown
In addition, the talented actress maintained that she was trying to project the 'strong' and 'empowered' character traits of the beloved queen in the controversial scene.
The actress further elaborated to The Sun,
"I just wanted to come out and do an empowered scene that wasn't sexual — it was naked, but it was strong,"
She added,
"I get a lot of c*** for having done nude scenes and sex scenes. That, in itself, is so anti-feminist. Women hating on other women is just the problem. That's upsetting."
Emilia got a taste of fame in 2011 subsequently after she replaced Tamzin Merchant to play the phenomenal role of the platinum-haired Mother of Dragons.
Her character progressed a great deal in the series with dramatic plotlines that keeps the fans intrigued and excited. Moreover, Clark's character has undergone significant twists including a marriage to Dothraki chieftain Khal Drogo (Jason Momoa), the tense Liberation of Slaver's Bay. The queen is now bound to set ablaze the white-walkers accompanied by her dragons and the northern army.
During the final episode of the seventh season, she was seen in a scandalous scene with Jon Snow, played by Kit Harrington.
You may also like: HBO's Game Of Thrones Prequel Begins Filming This Summer
Emilia's address on the nudity issue comes as the fans are eagerly waiting for the premiere of the eighth and final series of Game of Thrones that is just a month ahead. The show will release on April 14.
-->