Carrie Underwood Named Her Album "My Gift"! Here's the Reason Why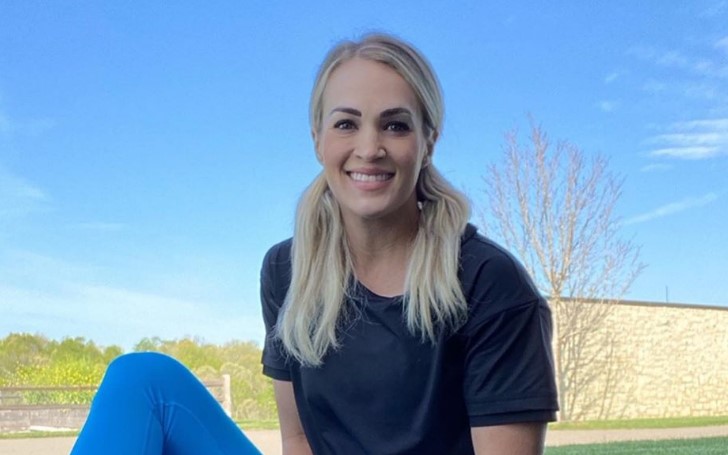 Carrie Underwood is releasing her first-ever holiday album, My Gift, and here's the reason why she named it so.
Good news for Carrie Underwood's fans. The singer is soon releasing her very first holiday album, and Carrie revealed her album will be titled, "My Gift." The album name makes sense as the singer released it on the Holiday season.
But there are a few more things we should know. Carrie shared a couple of things about her upcoming album last week while she was promoting it.
Also See: Aubrey O'day Plastic Surgery, Did She Go Under the Knife?
Here's what you should know about Carrie Underwood's new holiday album, 'My Gift.'
Why Did Carrie Name Her First Holiday Album 'My Gift?'
Carrie Underwood announced her new, and first-ever holiday album, 'My Gift.' During the promotion of the record, the singer revealed why she named it that way.
According to Carrie, it was such a hard decision to name it but revealed she was inspired by 'Little Drummer Boy' carol.
The singer said, "The sentiment behind it is just so honest. There's a little boy, and of course, I think of my 5-year-old [son], Isaiah. They're bringing gifts to baby Jesus, he doesn't have anything, he's poor. So he says, 'I know, I'm going to play my drum for him, that's what I have.'"
Also Read: Who is Chase Elliott Dating in 2020? Find Out About His Girlfriend
Carrie further added, "To me, that's a gift that was given to him by God. His love of music. I imagine he was a good little drummer. I love music, I love singing, that is my personal gift that I have that I get to do, that I'm so blessed to do, and I want to use that gift and I want to give it back to Jesus."
When is Carrie Underwood's Holiday Album, "My Gift," Coming?
Carrie Underwood's new album will come out on September 25, 2020. According to the reports, her album will contain a combination of beloved traditional favorites celebrating the faith and the spiritual nature of the holiday.
Carrie Underwood is yet to announced the full tracklisting. The singer hasn't commented when will it be available. However, fans are excited to know her first-ever holiday album is coming.
You May Also Like: Why Did Meek and His Girlfriend, Milano, Broke Up After the Rapper's 33rd Birthday?
For more information on your favorite celebrities' lifestyle and other news, stay tuned to Glamour Fame, and don't forget to sign up for the newsletter.
-->