Why Did Meek and His Girlfriend, Milano, Broke Up After the Rapper's 33rd Birthday?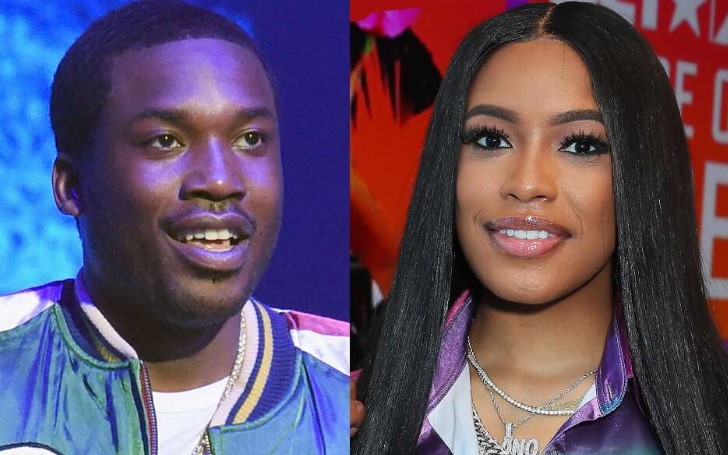 Meek Mill and his girlfriend Milan Harris called their relationship off.
Recently the report came in that Meek Mill and his long time girlfriend, Milan Harris, called their relationship off following controversial tweets from Kanye West.
Meek Mill has confirmed that he and Milano broke up. The rapper took to his social media account on Sunday afternoon to publicly announce his split.
Also See: Who is Aaron Judge Dating in 2020? Find Out About His Girlfriend
On his tweet, the rapper wrote, "We, me and Milano, decided to remain friends and build our child as separate parents. We still have mad love for each other but we both came to a understanding!"
Why Did Meek Milano Broke Up?
According to the reports by The Blast, Meek and Milano broke up following tweets from Kanye West. Previously Kanye called Meek out for an alleged inappropriate meeting with his wife Kim Kardashian at an L.A. hotel.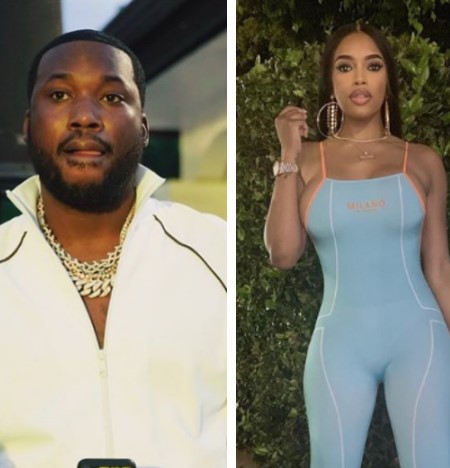 Photo Source: The Jasmine Brand
Kanye detailing the situation, wrote, "I been trying to get divorced since Kim met with Meek at the Warldolf for 'prison reform.'" West, however, gave Meek a pass in the whole thing saying, "Meek is my man and was respectful -- That's my dog -- Kim was out of line -- I'm worth 5 billion dollars and more than that through Christ."
Also See: Who is Dustin May Girlfriend in 2020? Find Out About His Relationship
This is all still speculation as the couple has not confirmed this. Why did they break up is something unclear at the moment, but the media outlet obtained photos of Kim and Meek meeting at a hotel, but the two are in a very public place, sitting across at a restaurant table.
The sources claimed Kim met Meek along with Clara Wu Tsai and left alone immediately after the meeting.
Meek-Milano Welcomed Their Baby on the Rapper's 33rd Birthday
Meek and Milano welcomed their first child on his 33rd birthday. Delighted with the news, the rapper took to his Twitter to share the news. He wrote, "Milano dropped me off a king on my birthday! #thebestgift."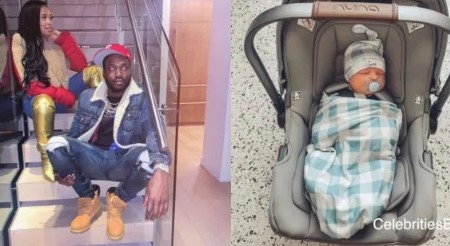 Meek's girlfriend, Milano, gave him the most valuable gift on the rapper's 33rd birthday.
Meek and Milano received tons of messages from fans and followers, following which Milano took to her Instagram to thank the people.
Milano wrote, "I've been sleeping all day, exhausted," she wrote. "Labor brings out a different type of strength...a strength you didn't know you had. Thank you, everyone, for your congratulatory comments, calls, and text messages."
Since the couple has already decided to walk separate ways, Mill confirmed they will take care of their firstborn separately.
You May Also Like: Who is Chase Elliott Dating in 2020? Find Out About His Girlfriend
For more information on your favorite celebrities' lifestyle, stay tuned to Glamour Fame, and don't forget to sign up for the newsletter.
-->