'Cats The Musical' Is Set To Delight Malaysian Theatre Fans In Istana Budaya
Published Thu Jun 20 2019 By David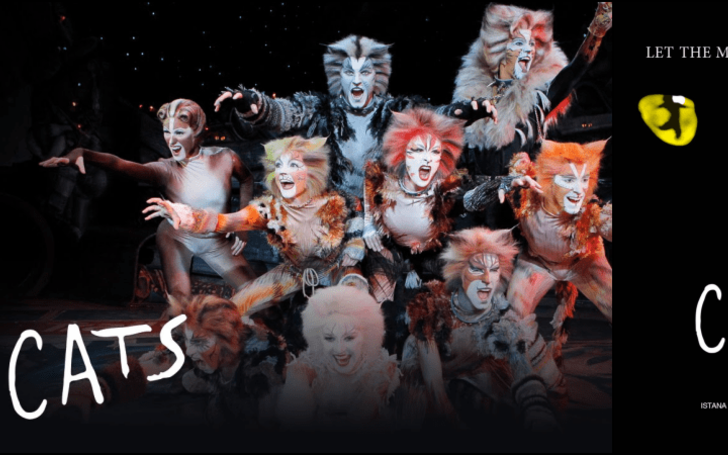 'Cats The Musical' is coming to Malaysia after 17 years of its first performance in the country.
PETALING JAYA, June 20 — From The Phantom of the Opera that is currently enjoying a prosperous run at Istana Budaya, another Andrew Lloyd Webber classic, "Cats the Musical," is set to enchant Malaysian musical theatre fans in January scheduled to hit the country one year from now.
Just like Phantom, Cats will be performed at Istana Budaya and exhibited by live event organization Base Entertainment.
Cats the Musical is coming back to Malaysia
As a feature of its international visit "Cats" will also make its way to chosen venues in China, Manila, and Singapore before Kuala Lumpur.
The news has been declared on Cats the Musical's official tour site and TicketCharge, where tickets are going on sale as of the moment.
Also Read: Jeff Beck Has Added Five Solo Shows To His 2019 U.S. Touring Schedule
The longest-running show on Broadway from 1997 until 2006, Cats has knocked off the top spot by The Phantom of the Opera and as of current is the fourth-longest-running Broadway show and the 6th-longest-running West End.
The award-winning musical focuses around a tribe of cats, in light of TS Eliot's collection of poems Old Possum's Book of Practical Cats.
Cats the Musical will keep running from January 16, 2020, until January 26, 2020.
SOURCE: Cats The Musical Website
Tickets cost from RM254 to RM684.
Cats last had their Kuala Lumpur performance in 2002 as part of the musical's world tour.
Directed by Trevor Nunn and choreographed by Gillian Lynne, Cats first opened in the West End in 1981 and afterward with the equivalent creative team on Broadway in 1982. It won several honors, including Best Musical at both the Laurence Olivier Awards and the Tony Awards.
Recommended: Celebrity Entertainer Dylan Collins and Mitchel Musso Spill The Tea about their South American Tour
By 1994, the musical had earned $2 billion-plus worldwide. The London production kept running for 21 years (1981–2002; 8,949 performances) and the Broadway production endured for 18 years (1982–2000; 7,485 performances), both setting new breakthroughs.
Actresses Elaine Paige and Betty Buckley became especially connected with the musical, and its most outstanding song "Memory" has been recorded by 150+ recording artists. "Cats" has since been restored in the West End two times and on Broadway once.
You May Also Like: Mumford & Sons Predict They Will Still Be Making Music And Touring In Their 70s
"Cats" has been converted into 15 dialects and has been performed around the world many times. The Hamburg production served for 15 years (1986–2001; >6,100 exhibitions), while the Japanese production by the Shiki Theatre Company commended its 35th anniversary in 2018 (1983–present; >10,000 performances). The musical was re-brought into a direct-to-video film in 1998, with a feature film rendition by Tom Hooper scheduled to follow in 2019.
-->