Channel 4's New Show Will Film Couples Having Sex At Home And Offer Pointers
Published Fri Apr 19 2019 By Eden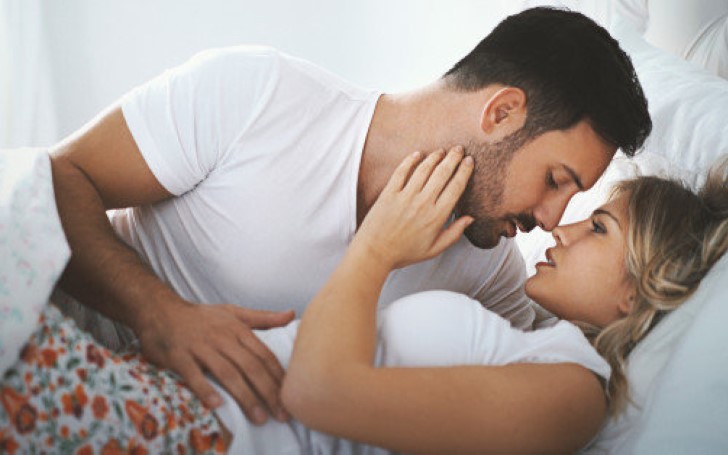 A new show on Channel 4 will film couples having sex at home.
Channel 4 is well renowned for pushing the boundaries when it comes to controversial content but this recent one could be the most bizarre yet.
The new show titled 'Sex Tape' will see couples actually having sex on TV before discussing their experiences. To top it off, a sex and relationship expert will be offering pointers.
You Might Like: Having Sex Can Unblock A Stuffy Nose
We're not kidding! Couples are literally willing to broadcast their most intimate moments before letting a complete stranger tear them apart.
Watch: TRAILER | Sex Tape | Starts Friday 26th April
Although the entire concept sounds utterly terrifying to the majority, one couple did reveal the experiment actually saved their relationship.
Club owner Brian Matthews, 35, and his girlfriend of three-years Victoria Obahor, 28, stated their sex life had become monotonous as their feelings for each other deepened.
The passionate early days soon came to close leading to several problems for the couple. Subsequently, Brian admitted to having an affair.
Also Read: Louisiana Patrolman Charged With 20 Counts of Sex Abuse Against Police Dog
Victoria said she spotted an advert for the show and signed the couple up after feeling like a bored housewife.
"I thought it sounded good to get us back on track because you get to see everything."
The whole thing, in fact, worked and things are looking up for the couple ever since they reignited the spark in front of the cameras. There were, however, some tough pills to swallow.
Brian said: "I was embarrassed watching myself back at some points. It showed me as a male chauvinist. Trust issues had crept in."
Victoria added: "When I saw the tape I looked like an absolute tool. It made me think I should have dumped him ages ago. But when he watched it back, Brian realized he did need to buck up his ideas."
Also See: Is It Possible To Have Sex In Space? And Other Questions You Might Want To Know
Victoria said going on the show proved to be a good idea for the future of their relationship in the long run. She expressed, "It has made me insatiable again! I have started to go back to the old ways in the bedroom. It has helped me."
Sex Tape starts on Channel 4 on Friday, April 26, at 10 pm.
-->