Charlotte McKinney Plastic Surgery: Did She Get a Boob Job?
Published Mon Mar 01 2021 By Bran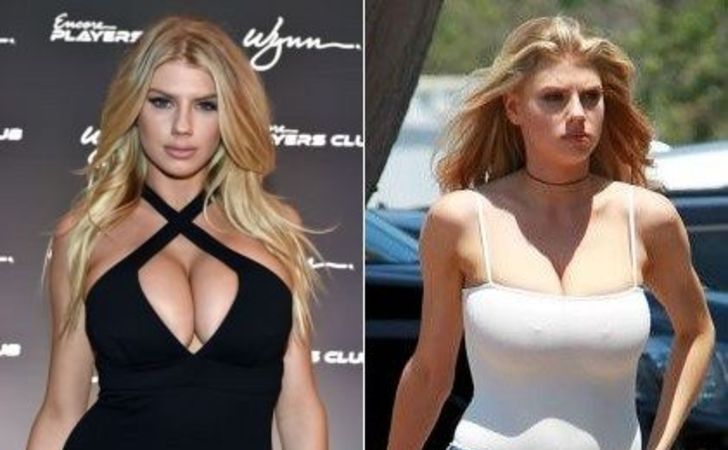 Are the rumors on Charlotte McKinney having plastic surgery true? Know it all here.
Charlotte McKinney is one of the highly appreciated models in the internet community and the showbiz sector. Well, she isn't just a model, but the diva also made a reputation for herself as an actress and a model.
Besides, her introduction would be incomplete without bringing the fact how she appeared in a Carl's Jr commercial advertisement in Super Bowl 2015.
Over the recent years, Charlotte McKinney made a name for herself mainly due to her attractive body shape and figure.
There have been recurring speculations on the internet and other media regarding her changing physical self, which can only be through plastic surgery.
The specifics of Charlotte McKinney's changing body look focused on her breasts, which explains the boob job rumors. Stay right here as we bring you all the details.
Charlotte McKinney's Plastic Surgery: Boob Reduction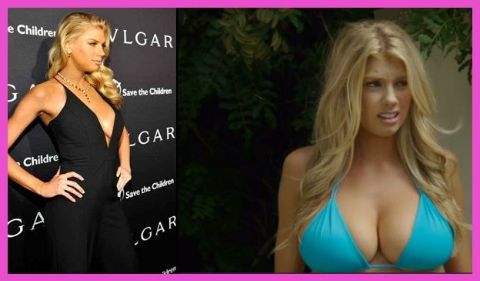 Charlotte McKinney went through a boob job to reduce her breasts.
Photo Source: Pinterest
Charlotte McKinney's drastic change in physique makes it very difficult to hide the fact that she went through a surgical approach. As per several internet reports, the internet sensation went through bosom implants.
The before and after pictures clearly reflect on how the 27-year-old went through liposuction and reduced her breast fats.
You May Like: Nancy Pelosi Eyebrows: Did She Go Under the Knife?
Earlier in 2020, Charlotte McKinney had dropped a few hints upon the prospect of doing a boob job. Back then, the elegant model opened up, saying how she was considering a breast reduction or lift. However, apart from her chest, the actress denied doing any plastic surgery.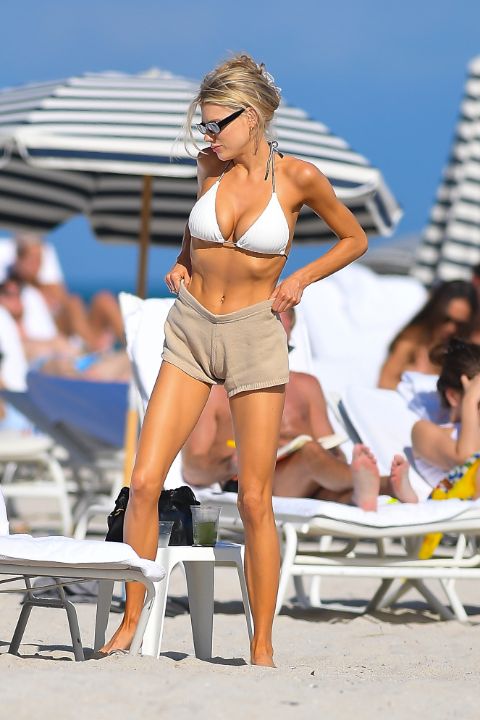 Charlotte McKinney ruled out doing any other plastic surgery except her breasts.
Photo Source: The Sun
Mckinney had previously thought about getting a nose job as well but later had a counter-argument herself. The 27-year-old said, "I've always said I want to get a nose job, but I think it just makes you lose your face."
Charlotte McKinney Was Bodyshamed And Bullied
Charlotte McKinney's plastic surgery to redo her breasts wasn't admired by everyone. The critiques mainly involved people who remain critical of surgeries as a mechanism to rule out natural phenomena and are very traditional. In the case of McKinney, the new looks suit her perfectly.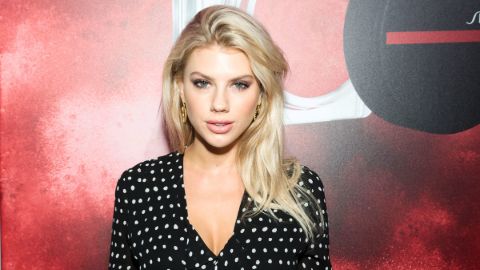 Charlotte McKinney used to be bullied in her teenage days for having large breasts.
Photo Source: The Daily Beast
Back when she was young, Charlotte McKinney suffered from great stress since she used to be bullied for having large breasts. In fact, most of her guy friends called her a 'slut' just due to the fact that her boobs were huge at a young age.
Furthermore, she used to get beers thrown at her head at parties as well. Perhaps that's the reason why the actress prefers to promote anti-bullying at the current moment.
Don't Miss: Rosanna Pansino's Plastic Surgery Rumors Are True: Everything Here.
A year back, Charlotte McKinney did credit her regular and intense diet for her breasts to be smaller.
Also, See Mikayla Demaiter Plastic Surgery: Here's the Real Truth
For more news and updates about your favorite stars, please stay connected with us at Glamour Fame.
-->