Check Out The Hottest Instagram Pics of The Day; Monday, 6th May
Published Mon May 06 2019 By Andrew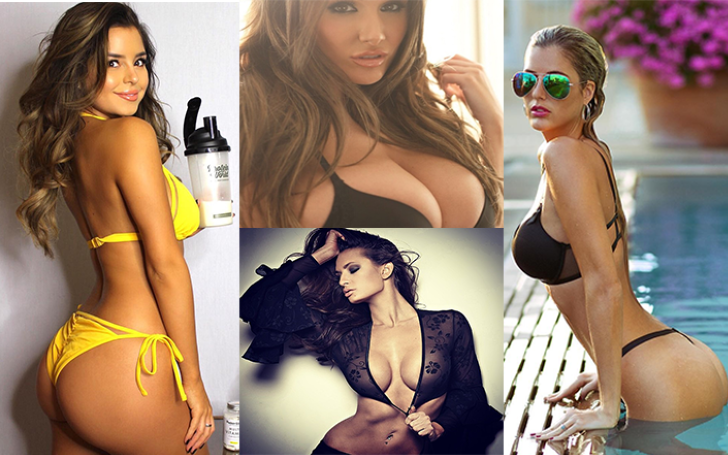 The beauties down at Instagram are feeling the full wrath of summer and swiftly making their way to the beach with their bikinis at the show. We bring to you the best of those models who will enrich your life with their sexy presence.
Without further ado let's get going!
10. Desy Gato
Posing by the pool!
The babe at the 10th position of our list astounds us with her elegance and intense looks.
9. Karina Garcia
Beauty in black!
The hottie posing her way to the 9th position of our list with her alluring body that is truly captivating.
8. Nicki Andrea
Beach vibes spilling out!
The babe bringing us an exclusive beach vibes makes it to the 8th spot on our list with her bubbly look.
7. Teddy Moutinho
The fancy pink!
With that Jazzy bikini on while posing in the mirror, the beauty makes it to the 7th position of our list.
6. Sierra Skye
What's cooking, good looking?
The babe making her way through to our 6th spot just rules in that elegant look.
5. Caro Viee
Blue is kinda my favorite color!
The beauty rocking that blue bikini while posing so sexy reigns over the throne of our 5th spot.
4. Molly Eskam
Stairs never looked so glorious!
The hottie posing so hot with that intense smolder going on earns the 4th spot on our list.
3. Hope Beel
Toned body at work!
The babe with that astounding body sizzles our list at the 3rd spot with that fitness she has maintained for herself.
2. Jasmine Sanders
Your eyes are all that I can focus on.
The babe with that hot pose going pon surely deserves the 2nd spot on our list.
1. Luna JC
Summer really is kicking in!
The babe topping our chart today is the true depiction of summer vibes. No wonder the temperature is soaring.
Stay put for more adventure the summertimes has in store!
-->