Chief Keef Net Worth, Find Rapper's Worth in 2020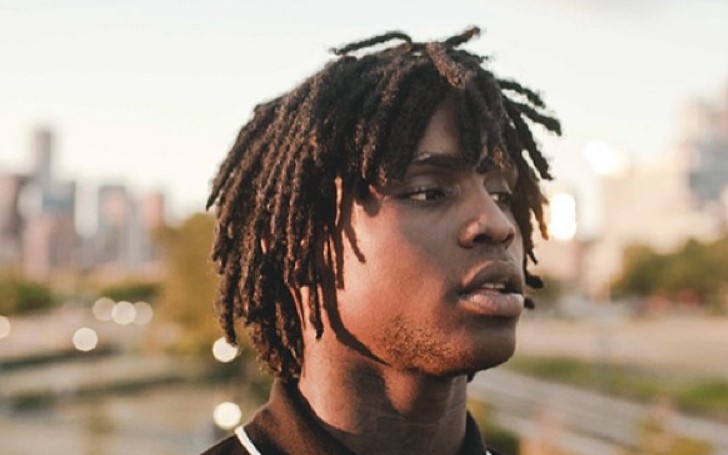 Chief Keef (born Keith Farrelle Cozart) is an American rapper and music producer. The rapper, who was born on August 15 August 1995, began his musical career from 2010 and went big among high school students. The 24-year-old shot to fame overnight when Kanye West remixed his one of the songs.
Chief's popular street song "I Don't Like," which was remixed by Kanye, reached the Billboard Rap 20, which helped him on his career big time. After a significant dispute, Keef signed with Interscope and launched his first album, 'Finally Rich,' which was released in December 2012.
Since we are talking about "RICH," let's find out about Keef Chief's fortune. How rich is the rapper in 2020? Let's find out.
Keef Chief Net Worth in 2020
Chief Keef has an estimated net worth of $2 million.
Photo Source: YouTube User
As we mentioned earlier, Keef Chief started his musical career as a teenager His mixtapes 'Bang' and 'The Glory Road" helped him get instant stardom, and after collaborating with Kanye, was the biggest step on his musical career.
Also See: A Glimpse Into Ryan Trahan Life and Net Worth, Here's Everything That's Going on His Life
So, with his massive success in a short period of time, Keef Chief has an estimated net worth of $2 million. Apart from singing, songwriting, and rapping, Keef is also a music producer. He is the founder and CEO of his own music record label 'Glory Boyz Entertainment.'
How Keef Chief was Recognized as a Rapper
Keef Chief got recognized by big names after posting his mixtapes and hit single "I don't like" online and shot to fame overnight. The video, which was posted on March of 2012, got over 30 million views by the end of the year, making him one of the top rappers in mainstream rap music.
Chief Keef owns his record label company, Glory Boyz Entertainment.
Photo Source: YouTube User
Following his popularity, the rapper got to sign a deal with 'Interscope Records,' in 2012 and released his first studio album 'Finally Rich' with Rick Ross, Wiz Khalifa, 50 Cent and other more renowned artists. The sold more than 50,000 copies in the first week alone.
Also Read: Roger McNamee Net Worth, Find Out How Rich the American Businessman is
After two years, the rapper ended his contract with Interscope and started his own record label "Glory Boyz Entertainment" and released an album with the same name from his own record label.
Chief Keef Earning, Income
As we mentioned earlier, his net worth is estimated to be $2 million as of 2020. His massive fortune is all because of his concerts and songs.
Chief Keef earned somewhere around 70-85K per concert.
Photo Source: ABC News
According to the reports, the rapper earns somewhere around $70,000 to $85,000 per concerts, and he amasses $100,000 per song, which is way less compared to other rappers in the industry.
You May Also Like: Karina Kurzawa Net Worth - Find Out How Rich the 13-Year-Old YouTuber is in 2020
For more information on your favorite celebrities' lifestyle, stay tuned to Glamour Fame, and don't forget to sign up for the newsletter.
-->