Chinese Sci-Fi Blockbuster 'The Wandering Earth' is Coming To Netflix
Published Thu Feb 21 2019 By David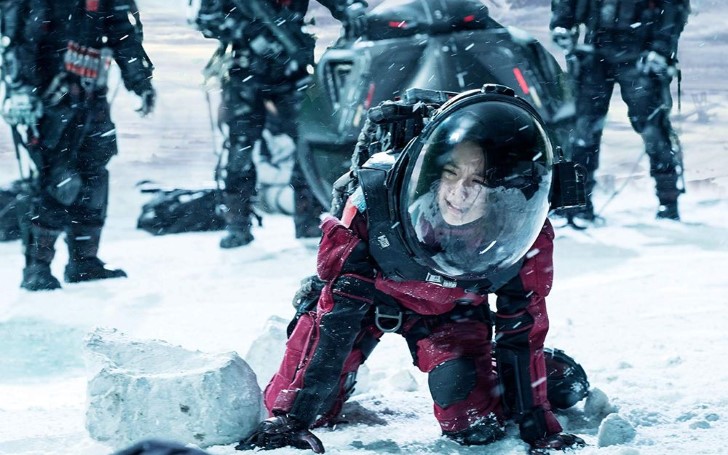 Mandarine sci-fi adaptation surpassed Hollywood's heavy franchise, Avengers: Infinity War in terms of box-office revenue; Netflix barged in amidst the tickets' success!!
China's first monstrous hit for 2019 will soon be available on Netflix for streaming purposes.
The streaming giant has recently acquired international online rights to The Wandering Earth, a hit sci-fi adventure flick that has earned a whopping $610 million at Chinese box-office within 16 days of its release.
Considered the nation's first major science fiction movie, The Wandering Earth is directed by Frant Gwo and stars Chinese action hero Wu Jing, the writer, director, and star from Wolf Warrior 2, the military action featurette that grossed a historic $850 million in China in 2017.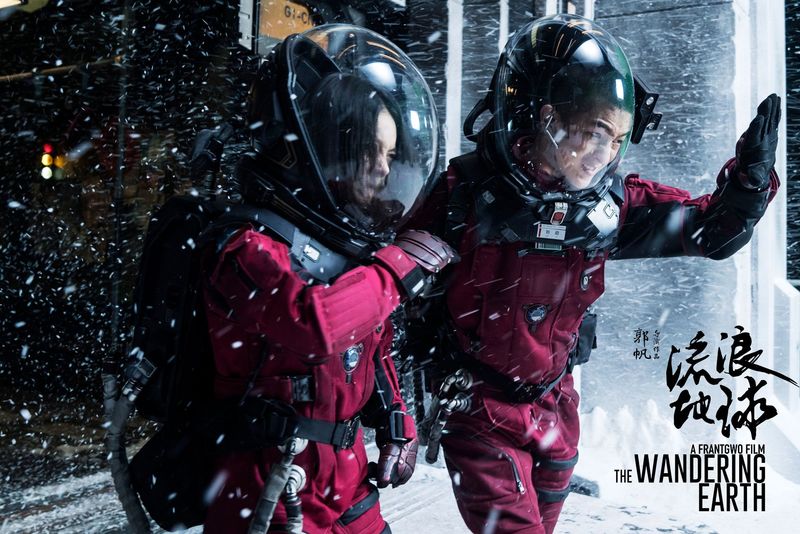 China's current blockbuster The Wandering Earth soon to become available on Netflix

SOURCE: Radio NZ
The Wandering Earth is an adaptation of a short story by author Liu Cixin, who is also the winner of the Hugo Award, 2015 for his novel, The Three-Body—a mark which recorded the China's first highest honor in the science fiction genre.
The wandering earth centers around the imminent explosion of the sun, which compels the humans to drive away from the earth in search of a new celestial home in deep space.
The film has been reviewed positively for its production values and its unique experiment on visual effects.
Recommended: When will Star Wars 9 Trailer Release? Get All The Details!
"I wanted to show international audiences that a Chinese sci-fi can offer a new point of view," the helmsman, Gwo said to the THR.
On the other hand, Netflix (the movie's secondary distributor) said,
"The movie is a majestic feast for the eyes with massive production scale rarely seen in Mandarin films. Its post-production and special effects work spanned two years, undergoing more than 3,000 conceptual designs, and featuring over 10,000 specifically-built props, while employing an impressive 2,000 special effects shots and a substantial amount of computer graphics shots."
Wandering Earth is co-produced by China Film Group and Beijing Culture, the latter being studio behind Wolf Warrior 2 and last summer's hit drama Dying to Survive ($451 million).
Don't Miss: Everything We Know About Fast & Furious 9: Cast, Release Date, Trailer, and Storyline
"Netflix is committed to providing entertainment lovers with access to a wide variety of global content. With its high-quality production and story-telling, we believe that The Wandering Earth will be loved by Sci-Fi fans around the world," added Jerry Zhang, manager of content purchase at Netflix.
However, there's no word on when Netflix will release The Wandering Earth for its worldwide subscribers.
Furthermore, Netflix is also prohibited within China because of its government banning of foreign channels in the country. Though the online media company has been modestly raising its collection of high-profile Chinese content. Last year, Netflix purchased the global rights to Chinese teen thriller Animal World and romantic drama Us and Them.
Also Read: Early Reactions For Captain Marvel is Very Exciting
The streaming service also pre-bought all rights to the animated feature, Over the Moon, set to be directed by veteran animator Glen Keane (The Little Mermaid, Beauty and the Beast) for Shanghai's Pearl Studio (previously known as Oriental DreamWorks). And this is even before the Chinese government could impose its domestic rights to the in-house projects. Netflix has also picked up several Chinese small-screen dramas, including Youku's detective series Day and Night and iQiyi's remake of Sony Pictures Television's psychological thriller Chosen.
Quickies: The Wandering Earth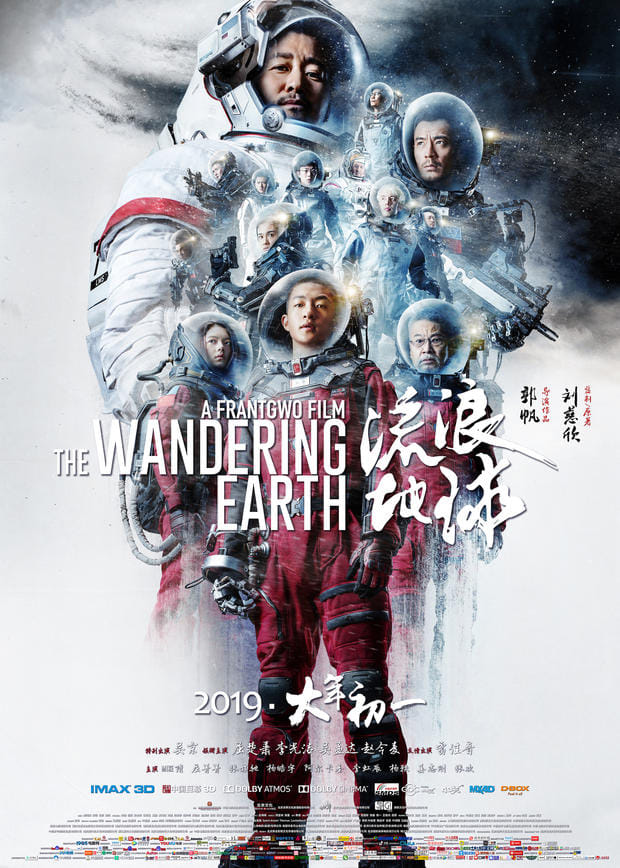 The Wandering Earth: Theatrical Poster

SOURCE: City On Fire
Over the past weekend, Wandering Earth has surpassed Avengers: Infinity War to become the highest-grossing IMAX release ever in China with a total gross of $43.7M through Sunday.
In North American theatrical run the movie has yielded about $4M so far.
The film has also surpassed the existing North American releases like Alita: Battle Angel by James Cameron and The Lego Movie 2: The Second Part.
-->