Chris Rock's Net Worth Revealed: The Complete Breakdown Here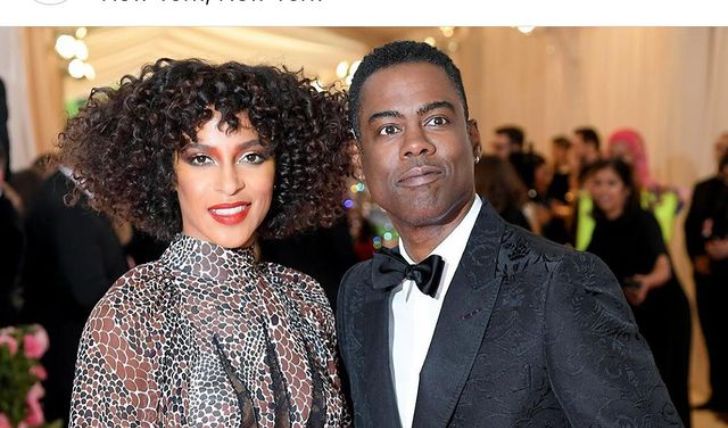 What is Chris Rock's net worth? All details here!
Since the viral Oscar slap at the 94th Oscar when actor Will Smith smacked Chris Rock for mocking his wife, Jada Pinkett Smith, the internet hasn't stopped obsessing over the parties involved in the altercation. While Will Smith, who took home his first Oscar that day, is a world-renowned star and doesn't require an introduction, that leaves Rock to be the lesser-known party here, who you might need an acquaintance with.
Christopher Julius Rock was born on February 7, 1965, in Andrews, South California. He began his standup-comedy career in the early 80s, doing gigs at Catch, a Rising Star comedy club, and before Rock could launch a full-fledged comic career, he started landing roles in movies. Chris became a celebrated figure as the cast member of Saturday Night Live from 1990 to 1993, and by the early 2000s, he was one of the best in business, with three Grammys, four Emmys, and one Golden-Globe nomination under his belt.
What is Chris Rock's net worth?
Besides being an established comedian, Rock is an actor, writer, director, and producer. In his career, spanning over three decades, he has had stellar success, although he may not be the best-known in the modern comedy circle. According to Celebrity Net Worth, Chris has an estimated net worth of $60 million, a staggering amount which is all thanks to Rock's multi-faceted career and his grit to experiment with new ventures.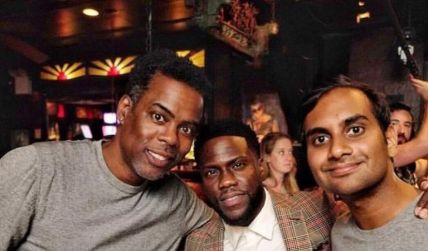 Chris rose to fame as one of the Bad Boys of SNL in the 90s.
Photo Source: Instagram
Rock became a household name as one of the Bad Boys of SNL, the other three members being Adam Sandler, Rob Schneider and David Spade. During his time in the variety show, Rock released his first comedy album, Born Suspect, an instant hit. He went on to write and star in the comedy film CB4, which earned $18 million against a budget of $6 million. A brief slum after his SNL stint, Chris found bigger fame with his comedy special Big Ass Jokes and its follow-up Bring the Pain, which earned him two Emmys.
Don't Miss: What is Antony Starr's Net Worth? Details on his Earnings & Movies, and TV shows.
More appreciation followed for Chris after his comedy specials Bigger & Blacker and Never Scared, with magazines citing him as the "funniest man in America." While having a blast in his comedy career, Chris elevated his celebrity via acting. His roles in Down to Earth, Bad Company, The Longest Yard, Death at a Funeral, Grown Ups, and 2 Days in New York made him a staple in comedy films.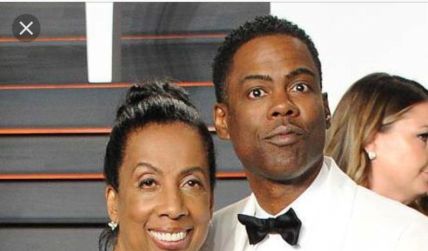 Rock signed a $40 million deal with Netflix in 2016.
Photo Source: Instagram
In 2016, Netflix paid Chris a whopping $40 million, $20 million each, for his two new stand-up comedy specials. Rock's first special, Chris Rock: Tamborine, was released in February 2018; it earned him a Grammy nomination for the best comedy album. The special marked Chris's first comeback in 20 years. As per sources, HBO, which produced Rock's five remarkable specials in the past, also made a bid to the comedian but lost the deal to Netflix.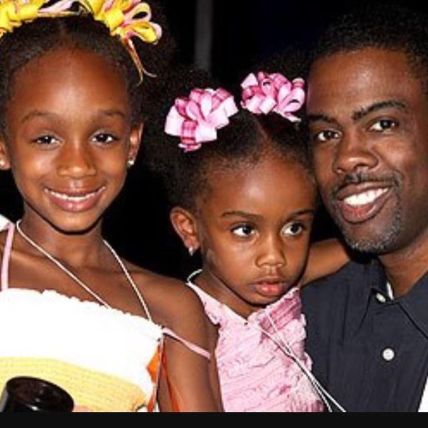 Rock lost $40 million in a divorce settlement with Malaak Compton. Photo Source: Instagram
The Grown Ups actor also boasts millions in real estate and liquid assets. Chris and his now ex-wife, Malaak Compton, bought a home in Brooklyn, New York, in 1994, before leasing the property for $8000 per month and eventually selling it for $3.25 million. Rock owns a $3million mansion in Alpine, New Jersey. Rock's net worth would've been a lot more, but he lost a whopping $40 million in a divorce settlement with Compton, with whom he was married for over 20 years and shares two daughters.
Chris Rock's comedy tour tickets sold out following the Oscar slap!
The unfortunate incident at the 94th Oscars invited a massive backlash on Smith and has brought flooding publicity for Rock, who saw his Ego Death comedy tour tickets sold out before time. The tour officially kicks off on April 2 in New Jersey, and the tickets to the premiere show are reportedly sold out. Not only that, passes to Rock's six shows, which he is set to perform at The Wilbur in Boston, are also sold out.
Smith issues a public apology to Chris for his behavior at the Oscars. Source: Entertainment Tonight
Rock's ticket prices were initially going at $51 to $71, but reports are that resellers are auctioning the tickets at an exponential rate. "We sold more tickets to see Chris Rock overnight than we did in the past month combined," a Tick Pick secondary seller revealed. StubHub, a ticket resale company, shared that they experienced a 25x jump in sales for Rock's tour since the Oscar fiasco.
Recommended: What Is Bella Thorne's Net Worth? All Details Here.
The average price for Rock's tickets has inflated between $150-$200 to $250, and some other ticket marketplaces are reporting crazy prices. The cheapest passes available for Rock's Wednesday show reportedly cost $322 to $1705. The skyrocketing demand for Chris's show also comes after Will posted a public apology to the comedian. "My behavior at last night's Academy Awards was unacceptable and inexcusable," the King Richards actor wrote.
Stay connected to glamour fame for more.
-->