Chrissy Teigen has Completed IVF: Preparing for a Third Child?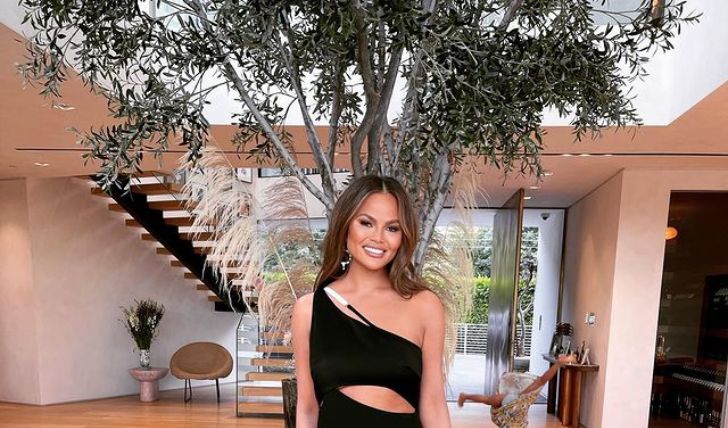 Model Chrissy Teigen reveals she has completed her IVF: Says she is feeling "so much healthier."
There isn't anything that Chrissy Teigen hasn't got candid about. Be it her struggle with sobriety, her depraved past self, or her journey with Vitro fertilization treatment recently, "I finished my IVF part, so I feel so much healthier and so much better with that," Teigen, 37, told Entertainment Tonight. Teigen has been documenting her treatment on Instagram since earlier this year.
Teigen shared a video of taking the self-injectable IVF shots last month and wrote, "No, it doesn't hurt. The other shot burns a bit." In another post, the model explains, "I wanted to let you guys know that I'm balls deep in another IVF cycle to save as many eggs [sic] as I possibly can and hopefully make some strong, healthy embryos." The move comes more than a year after Chrissy lost her third child, a boy she and John Legend had named Jack, to miscarriage. The couple shares two kids, Luna and Miles, conceived via IVF. Jack would've been their first naturally conceived child.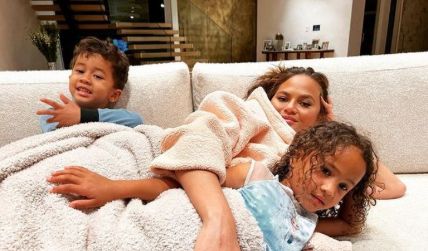 "I feel so much healthier and so much better," Teigen said.
Photo Source: Instagram
Teigen was reportedly 20 weeks pregnant when she lost the baby after excessive bleeding in September 2020. "We are shocked and in the kind of deep pain you only hear about, the kind of pain we've never felt before," the former Sports Illustrated model wrote on an Instagram post at the time, adding, "We were never able to stop the bleeding and give our baby the fluids he needed, despite bags and bags of blood transfusions." Teigen commemorated one year of losing her son last year. Posting a picture of herself with Legend in the hospital, she captions, "And to son we almost had."
Don't Miss: Ron Jeremy Sent to Mental Facility Weeks Ahead of His Trial.
Teigen also touched on her sobriety journey, which she began after the heartbreaking miscarriage. "So, the sobriety journey is fun; we'll see if I'm gonna make it through this awards season with nothing." Teigen celebrated her six months of sobriety in January. Posting a series of snapshots, the model wrote, "6 months no alcohol! Honestly, it kind of sucks saying it because even though I don't ever crave it now, the time has not exactly flown by, haha."
Teigen and Legend lost a son to miscarriage in 2020.
Source: E! News
Speaking with ET's Matt Cohen at the 7th Annual Hollywood Beauty Award, Chrissy adds, "These things are very weird for me because I'm so used to getting so hammered at these things." Teigen has been happily married to singer John Legend since September 2013. Last month, the All of Me singer revealed that he has been cutting off on alcohol ever since his wife Teigen started her sobriety journey.
Stay connected to glamour fame for more.
-->