Christine Bullock Husband - Is the Fitness and Lifestyle Expert Married?
Published Mon Apr 27 2020 By Eric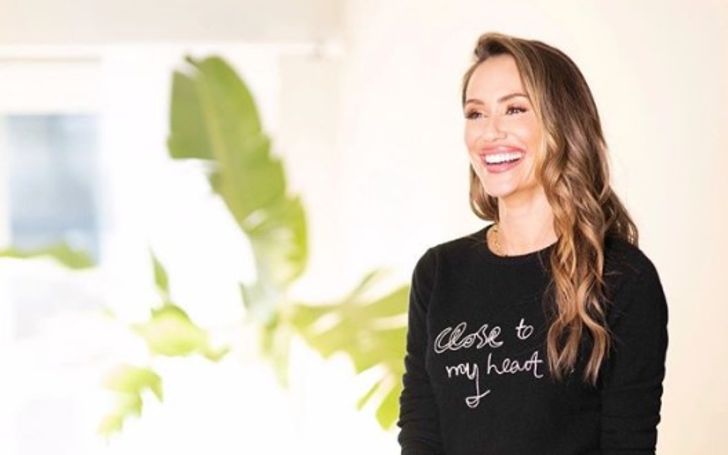 "Combine your natural ability with a mission to help people, and you will have a rich, fulfilling life," a beautiful quote of physique coach Bryan Krahn, which can relate to today's personality Christine Bullock on whom we will share brief details.
As the words reflect, one can enjoy a satisfying life, all they have to do is focus their natural ability in a way that they can help people around them. 36, Bullock love to stay fit, so she invested her time to cultivate skills to strengthen her mind and body. After collecting tons of experiences, she began to share her knowledge and assisted many of her students to achieve a healthy lifestyle.
You might get the idea of what Christine do for a living. She is a well-known fitness and lifestyle coach who is renowned for several fitness and nutrition projects. Bullock is active for over two decades, teaching fitness and working in the beauty biz in most of the parts of the world. Many people are aware of Christine's professional life, but what about her personal? So, in this article, we will share details related to her private life.
Is the Fitness and Lifestyle Expert Christine Bullock Married?
Indeed, it might be the first question that takes place in the mind of a person when they see the painfully gorgeous Christine Bullock. The answer might break the heart of her male followers, let us break it to you guys; she is married to her husband, Robert T. Simon.
The couple Christine and Robert with their baby girl.
Photo Source: Instagram of Christine Bullock
Though details, when they tied in marital knots, are not officially mentioned as per Celeb Pie, they shared marital vows in October 2010. The pair shares a beautiful family and currently resides in Los Angeles.
Her Husband is a Lawyer
The beauty Bullock is dedicated to her fitness work and love to help others to gain a better life, whereas her beau is into civil law and is always ready to help people who seek justice. Simon is professionally a civil lawyer. Like his wife, he is quite a celebrity in the law field.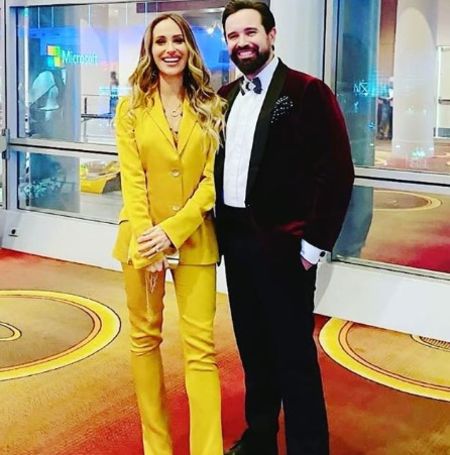 Christine Bullock husband is a civil lawyer.
Photo Source: Instagram of Robert Simon
Co-founder of Kayo Body Care, Christine hubby, has his justice team, The Simon Law Group, through which he helps people on the way to justice and assist those who wanted to make a career as a Attorney.
Christine is the Co-founder of Kayo Body Care
Further, his team also keeps people update with different trending topics that are related to law and legislation from their podcast channel, Justice Team Podcast.
Christine Bullock Hubby Family Details
As a lawyer, Christine's charming lover Robert needs to keep it low when it comes to his personal life. However, with some in-depth research, our team found out that he has two brothers Brandon and Brad Simon.
Christine Bullock husband Robert with his family.
Photo Source: Instagram of Robert Simon
Both of his brothers are also invested in the same career field as him. Further, Robert also mentioned his sisters in one of his Instagram post, which details are still under the curtain.
Click To Read: Yvette Prieto - Some Facts to Know About Michael Jordan's Wife
Though there are no details on Simon's father, his mother, Linda Pinello Simon do make her appearance in his social media post. He also mentioned that his mother is single right now and is living a grateful life with her attorney sons.
Christine Fight with Pregnancy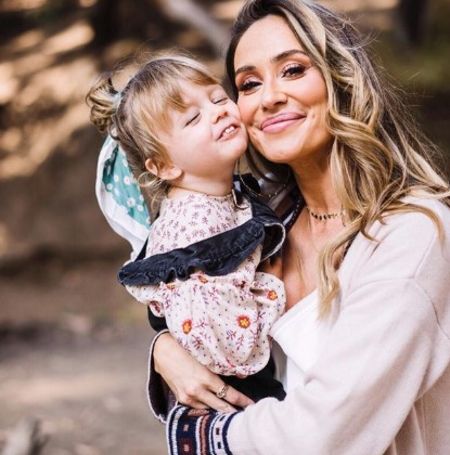 Christine is an adoption advocate too.
Photo Source: Instagram account of Christine Bullock
Who doesn't love to go through the beautiful experience of motherhood, giving birth to a cute baby, and raising them to be a better person? The fitness and beauty coach Christine also wanted to feel those feelings, but it wasn't easy for her as she faced tons of obstacles in the road.
Recommended: Is Courteney Cox Married? Who is Her Husband?
Due to some reasons, in the beginning, the pair couldn't have a baby of their own. Therefore, Bullock, with her supporting hubby Simon knocked on the door of different medical facilities seeking a cure. When that didn't work, they even tried natural remedies, which still showed no results.
The Lovebirds Adopted Their First Child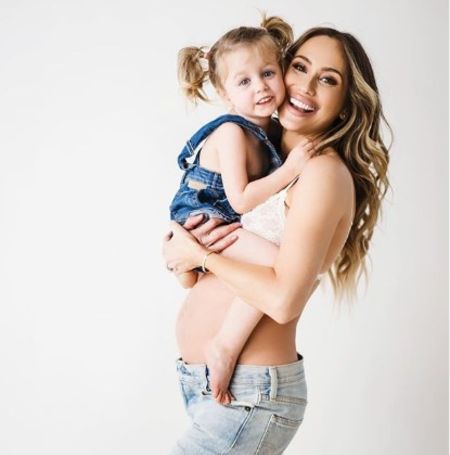 Pregnant Bullock with her beautiful darling Remington.
Photo Source: Instagram of Christine Bullock
After visiting several doctors, the couple finally found out the reason why they couldn't conceive their infant. Christine Bullock has a medical disorder, hypothyroid, which weakened her fertility. Still, the impenetrable couple never lost their hope and went on with IVF.
Also See: Who is Trey Songz Baby Mama? Find Some Interesting Facts About Caro Colon
Though the result was uncertain, to give them company on the road, the lovebirds, Bullocks, and Simon adopted their first child, Remington Rain. However, one month after they welcomed their daughter in their family, Christine got pregnant. Unfortunately, she miscarriage it to give more time to her daughter.
The Bullock Family are Welcoming New Member
Though the path was rough and tough where the couple, Christine Bullock and Robert Simon faced lots of blockages to expand their family, after almost ten years of IUI's, IVF, and miscarriage, they are finally welcoming their baby child.
Bullock is open about her experience, which she shares with her followers through her Instagram post and blog. She is delighted with what she has now. The couple will soon welcome a darling newborn in their lovely family.
For more updates on your favorite celebrities visit Glamour Fame.
-->