Clairo Is Set To Perform On The September 5 'Jimmy Kimmel Live' As Part Of The Artist Discovery Program
Published Sun Aug 25 2019 By Alice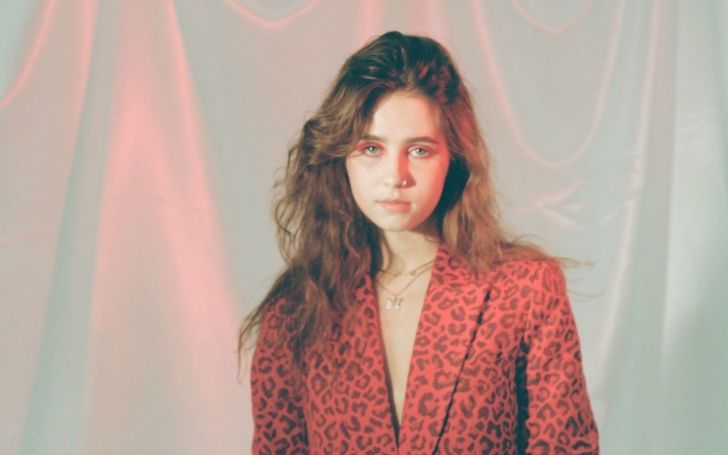 Clairo set to rock the "Jimmy Kimmel Live" on 5th September.
After being the newest selection for Apple Music's Up Next artist showcase program, Clairo will be performing on Jimmy Kimmel Live on September 5.
Up Next is Apple Music's program which is held every month aiming to identify, showcase and elevate rising talent. As a representative for Up Next, Clairo will receive branding across the digital music platform.
Catch a sneak peek of the Apple Music Up Next Clairo short clip.
Talking about Apple Music's Up Next, Clairo revealed she feels blessed to be its part. Her statement goes as;
I'm so grateful to be a part of Apple Music's Up Next program, Immunity is my best work yet and I'm excited to keep growing and evolving as an artist.
Nevertheless, Clairo's newly released album 'Immunity' will also be spotlighted on Apple Music's Up Next playlist throughout the next month.
Immunity which was released last month debuted at #51 on the Billboard 200. What's more, Clairo herself debuted at #3 on the Billboard Emerging Artists Chart.
Watch: Clairo: Up Next Beats 1 Interview | Apple Music
Moreover, Clairo opened up about her early musical influences and the beginnings of her songwriting journey in an interview with Beats 1's Matt Wilkinson. She said,
People like that I can relate to them. That's my number one thing that I want to maintain, that I want to be a friend to the people who are listening to music and I want them to feel comfortable.
Meanwhile, Jimmy Kimmel, who holds the net worth of $35 million, hosts this late-night talk show, Jimmy Kimmel Live which is broadcasted on ABC. Likewise, he even tackles political issues on his show.
Jimmy recently made fun of President Donald Trump on his show after he made a blunder and misspelled his name. Hilarious right!!!
Stay updated with glamourfame.com for more interesting celebrity related contents!!!!
-->