Complete Breakdown of Rapper Chamillionaire Net Worth 2019; What is he up to?
Published Mon Dec 02 2019 By Chester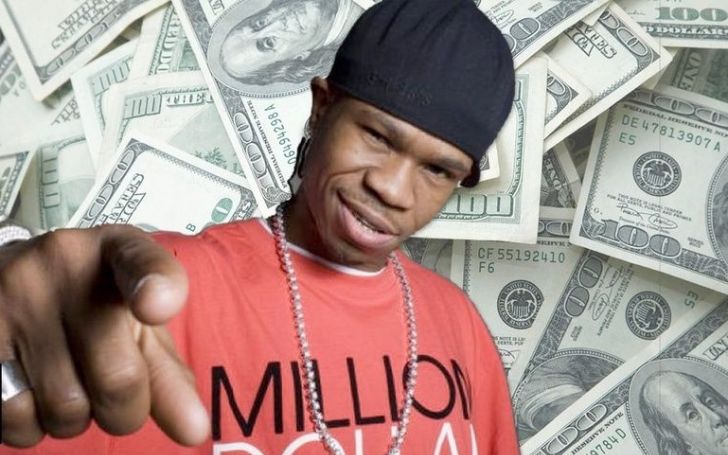 Learn the envying net worth of multi-platinum hit rapper/actor, a tech investor with a nose for what's hot 'Chamillionaire'.
The Grammy-winning artist Hakeem Seriki better known by his stage name Chamillionaire is known for his excellence in rap music precisely from his iconic song 'ridin', cinema roles, entrepreneurship, and tech investments.
Hakeem, who is often noted for his philanthropy works, Multi-Million valued tech companies, and music is considered one of the successful rappers to date. So in the article, we have come up with the details and sources behind the rapper's net worth. So, without wasting any time, let's dig in, shall we
What is Rapper Chamillionaire's Net Worth?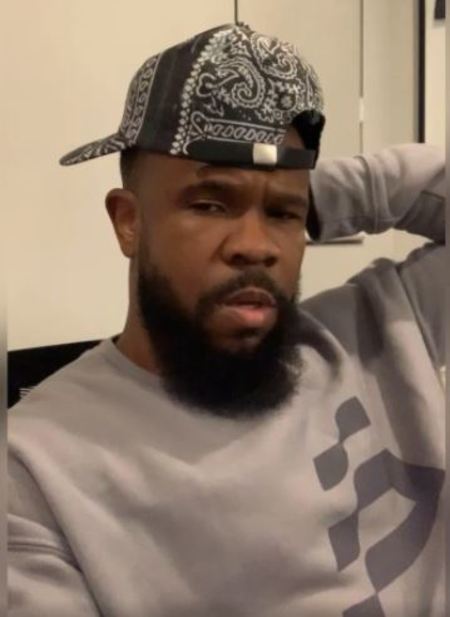 Since his early years, Hakeem Seriki was fascinated by arts and comics.
SOURCE: Instagram (Chamillionaire)
The music tycoon, tech investor, and businessman Chamillionaire hold an envying net worth of $40 Million. Behind such a significant number, the credit can be put to all his results of hard work from his challenging music career and multiple business endeavors.
Below we've brought you in-depth details regarding all his works, and it's sources of income.
Career, Stardom and Hits
Born and raised in Houston, Texas, the rapper began his career back in 2002, creating local tracks. After three years of hard work and struggle, Hakeem finally signed to Universal Records in 2005 and released the debut album 'The Sound of Revenge.'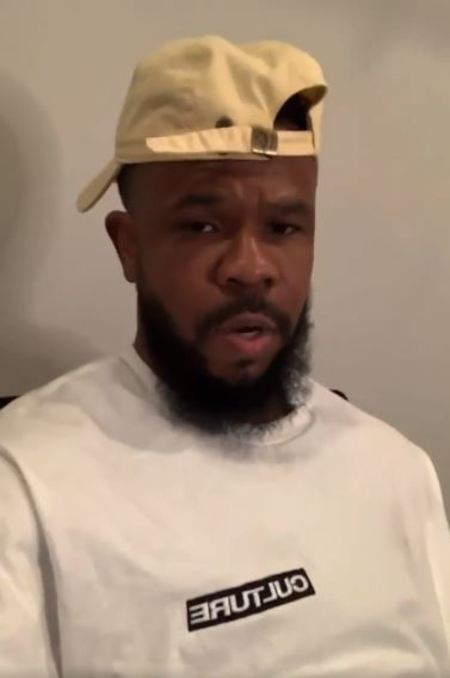 The Multi-Millionaire's first-ever investment was a car customizing company Fly Rydes.
Source: Hip-hop News
The album gained extensive appreciation from the audience all over, making him famous overnight. Some of his major hits from the album were 'Turn It Up', 'Ridin' - who took home Grammy for Best Rap Video in 2006.
Hits by hits the 'Turn It Up' hitmaker's second album Ultimate Victory released on September 18, 2007, notched at number eight spot on U.S. Billboard 200 chart 79,000 copies in the first week.
The album costs around $14, where multiplying by 79,000 copies makes it accumulate roughly $1.1 Million, excluding radio and other sources streams. So, accounting all, he didn't make less than $3 Million.
You May Like: 50 Cent Says 'Power' Can't Afford Him Anymore, Wants To Direct Marvel Movie >>>
The versatile actor/musician has so far featured in 5 pictures, which includes hit television show 'The Game,' 'Trae Tha Truth', 'Get Up,' 'Dominos: The Games We Play.' Though, most of his starred movies are short ones and featured in only one episode in the Game; he might have made a few thousand dollars.
However, Chamillionaire has undergone a financial crisis as well and had to urgently sell his mansion at loss to the price he bought it. In 2010, the rapper had to sell his Carlton Woods in The Woodlands mansion which he purchased for $2.125 million. The rapper had already been repossessed by the bank. Further, the rapper didn't find it worth investing by paying the mortgage for a house he wasn't much living in.
Entrepreneurial Career
Besides his stellar career in the showbiz industry, Seriki is also noted for his successful entrepreneurship in a number of industries.
Starting off with customizing car company Fly Rydes in 2003, he invested in a Houston-based auto dealer, Fly Rydes - specializing in customizing cars. Running the business for quite a while in partnership with Ernest, he later handed the whole company to Big Ernest to focus and embrace his musical career.
Founder of Chamillitary Entertainment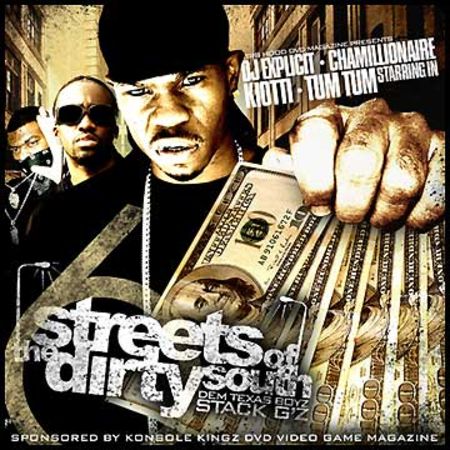 When you get a Grammy, your life changes - Rapper Chamillionaire.
SOURCE: Instagram
After moving forward from his car business as testimonies for music, the rapper opened his own record level Chamillitary Entertainment in 2004. It was initially formed in collaboration with Universal Records but later became independent after Hakeem ended his contract with Universal.
He signed his younger brother Rasaq and 50/50, Lil Ken, Tony Henry, and Yung Ro. He made around 38 projects and is working on his 3rd studio album Poison.
Owner of Masterpiece Mind Frame & Tour Bus Company
The business tycoon was at the pinnacle of his business success, where he later decided and started a modeling company, 'Masterpiece Mind Frame'.
That is why it's called Masterpiece Mind Frame because, in the word mind frame, your MIND comes before your frame. Print modeling can turn into movies and other stuff, and you can just step all the way up the ladder. It's like that with males and females, and if you're trying to go somewhere, just walk up the ladder, you know, and take it to the next step.
The rapper also owns a Tour Bus company founded in 2006. The lavish bus contains modern luxuries items embedded like the internet, studio, cable, Dolby sound, and a shower!
Big Shots: $1 Billion Deal with 'Cruise Automation' and $700 Million deal for 'Maker Studio' with Disney
The first entrepreneur in residence is also noted for his big shot investments, such as his investment in Cruise Automation - a self-driving automation tech later sold to General Motors in 2016 for $1 Billion.
Bands after bands, he sold Marker Studios to Disney for $950 Million. He had a share of $1.5 Million, where he was offered a cash price of $20 Million.
Actor and Country Music star John Schneider Earnings; His Net Worth At Glance >>>
Between 2014-2016, Hakeem invested in Lyft and Upfront Ventures in 2015, which is regarded as the largest stage fundraise in L.A. He was appointed as the entrepreneur in residence.
Launched Social Media App Convos
In the summer of 2017, he launched an app that helps genuine fans connect with their favorite artist. The main reason to launch the app was after he realized that the communications channel was not enough to connect people and artists.
The app enables users to share their 15 seconds clip dedicating their favorite celebrities where the stars can decide which fan they want to respond to.
Rapper Chamillionaire Philanthropy Works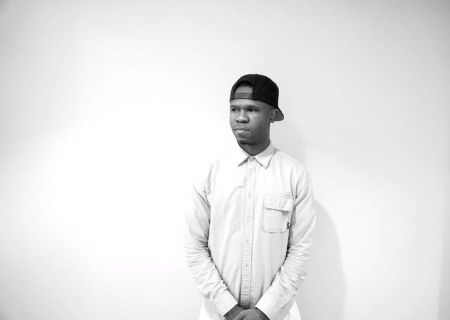 In spite of his charity work, the low-key star never claimed any credits, which makes fans love him more.
SOURCE: Kulturehub
As big his bank balance numbers are, Chamillionaire has a big heart too. Back in September 2019, the rapper founded a nonprofit charity organization, "Robin's Heart Foundation" motivated to make donations for Hurricane Harvey relief.
He donated over $25,000 and raised more than $45,000. Besides, he has also partnered with Mattress Mack and Gallery Furniture to supply physical donations.
So with the staggering fortune of $40 Million plus, Chamillionaire is not just living but enjoying the life of riches.
Don't Miss: What Is Keanu Reeves Net Worth? Learn The Details Of The Hollywood Star's Cars, House, Salary, Earnings >>>
Hope you enjoyed the article; stay tuned to find more Net Worth-related articles of your beloved celebrities only on Glamour Fame.
-->