Who was Corey La Barrie? (Wiki), Here's What You Should Know About the YouTuber
Published Wed May 13 2020 By Eric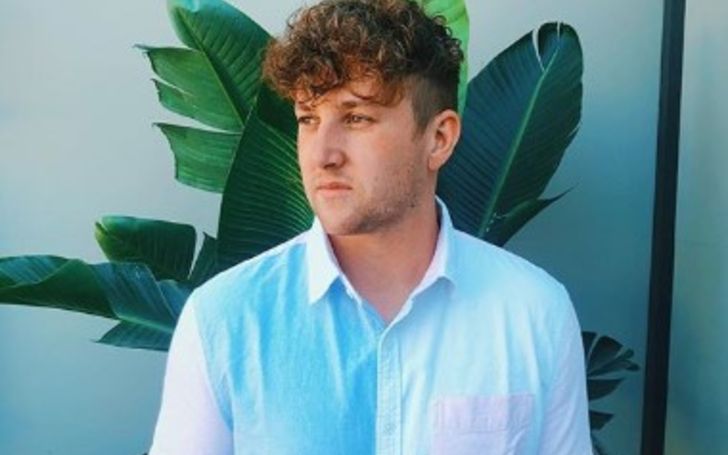 Here's everything you need to know about the YouTube star Corey La Barrie.
If you guys love to update yourself with interesting YouTube content, then you might end up watching the video of young YouTuber Corey La Barrie. He was an upcoming YouTube star who garner tons of attention with his interesting videos.
Barrie was a fun-loving guy who was devoted to entertaining people with his YouTube videos; however, many are mourning today for him after his tragic death. The young star sadly passed away on his 25th birthday in a fatal car accident on 10 May 2020.
As Barrie made a massive impact on his family, friends, and followers in his short time, the internet world grew the desire to know more about him. So, in this article, we will share some facts that you should know about the late YouTuber Corey La Barrie.
The YouTuber Corey La Barrie Died in a Car Crash
On the day the YouTuber Corey La Barrie died, he posted a video on his channel where he talked about his birthday and how he is going to celebrate. He was going to enjoy his birthday party with his roommates and friends, which he promised to stream on Twitch.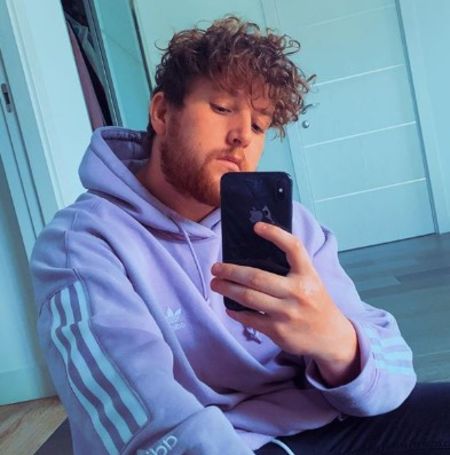 Corey La Barrie passed away in a fatal car accident on 10 May 2020.
Photo Source: Instagram account of Corey La Barrie
However, no one knew it would be the last video from the young sensational content creator, Corey. The news devastated the world of many, which can't be reflected in words. The death of the young star was confirmed by his brother Jarrad Labarrie. He posted a photo of Corey and expressed his sad feelings through the caption, mentioning how much he will miss his big brother.
Also See: Music Mogul Andre Passes Away at Age 59, Find Out About Andre Harrell's Family
Further, Barrie's mother, Lissa Harrison, spoke out about Corey's untimely death on her Instagram post. According to her, it was his 25 birthday, and he was intoxicated. Subsequently, he got into a car crash with a drunk driver, which killed him instantly. Harrison also expressed the pain of loosening a child, which feels so unreal, and she is overwhelmed with grief.
The Last Video of the Late Corey La Barrie
25-years-old Corey, except for mother and brother, do have a beautiful sister and father who do make their appearance on his social page periodically. Though there isn't much about his dad, Corey's sister, Jessica La Barrie, is active on Instagram. However, she hasn't said anything regarding her lovely brother's demise. She was really close to Corey; as a result, she might have no energy at the moment to speak anything on this sad topic.
The Ink Master Star Silva was Arrested for The Car Accident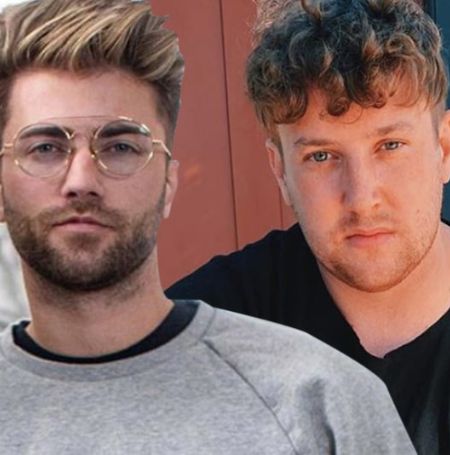 The Ink Master star Silva got wounded in the car accident.
Photo Source: TMZ
As per Page Six, the Ink Master Daniel Silva was the drunk driver of the car. Both of the parties were intoxicated with alcohol when the accident happened, which wounded Silva and took the life, Barrie. Their ride crashed into a street sign and ended up smashing with the nearby tree.
Recommended: America Lost It's Another Star Jerry Stiller, Here's Something You Should Know About Him and His Former Wife Anne Meara
After the incident, the tattoo artist, Silva, was admitted to the hospital, and many sources claim he was arrested later, on murder charges.
Corey Began His YouTube Journey in 2018
Like we mentioned earlier, the late YouTuber Corey La Barrie was one hell of an entertainer who used to upload several exciting video contents. His work was appreciated by more than 34K people who were subscribed to his channel.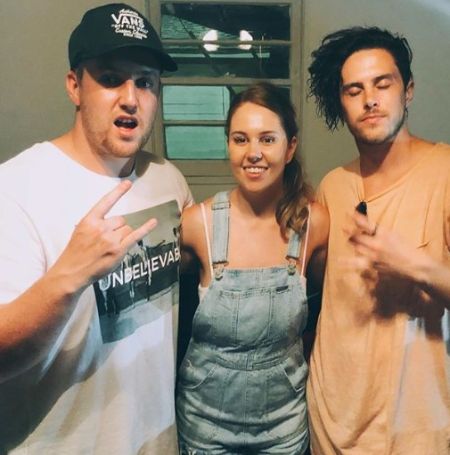 Coey had two siblings Jarrad Labarrie and Jessica La Barrie
Photo Source: Instagram of Jessica La Barrie
Barrie used to collaborate with tons of other famous YouTubers frequently. One of the most popular videos was the first prank clip he ever made, where he put a wheel lock on the Tesla of David Dobrik with his friends.
La Barrie Owned other YouTube Channel
Except for his own named YouTube channel, Corey La Barrie owned other channels. As per Hollywood Life, he recently launched a new YouTube page, Corey & Crawford, with his mate Crawford Collins. The duo was focused on uploading prank, tutorials, and challenges videos in their dual account.
Click To Know: R&B Lost Another Legend This Weekend, Find Out About Betty Wright Children
Corey was a member of the influencers group C4 and resided in Los Angeles with his roommates/team, CJ Caylen, Crawford Collins, and Chelsey Amaro. They often made an appearance in his videos, and he also used to become part of their social media on several occasions.
The Social Media Influencer Barrie Merchandise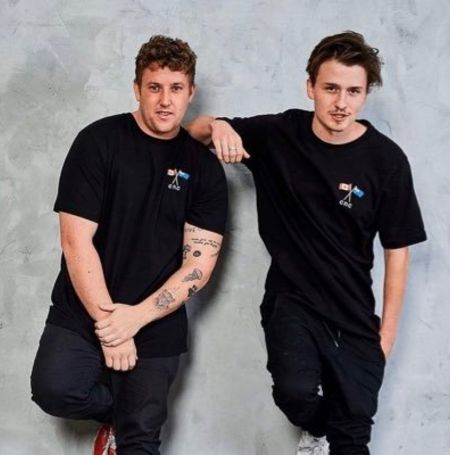 Corey La Barrie used to sell merchandise from his social sites.
Photo Source: Twitter
As a successful social media influencer, it isn't shocking to know Corey La Barrie used to create beautiful merch for his followers. He used to provide his brand T-shirts and hoodies to his fans through the website FanJoy which also has several other items on the list created by numerous internet personalities.
For more updates on your favorite celebrities, visit Glamour Fame.
-->