Cory Wharton Shows His Appreciation To Everyone Who Came Out And Supported Rage Regardless Ry At 'Sweat For VLCAD' Fitness Fundraising Event!
Published Tue Aug 27 2019 By Sea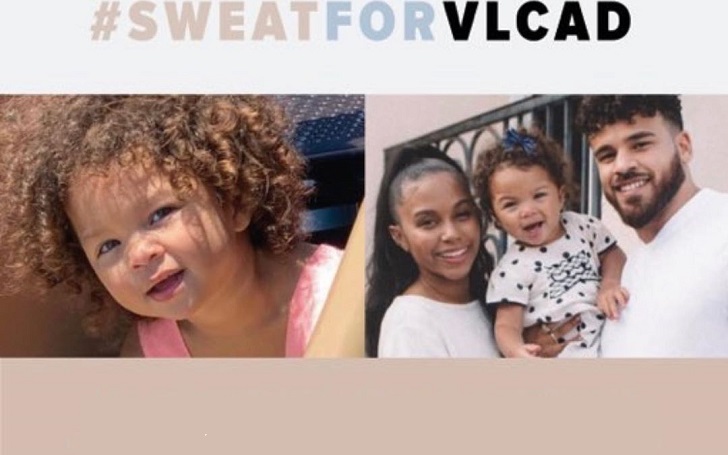 Cory Wharton achieved massive success at his fitness fundraising event, Sweat For VLCAD, on August 24.
Rage Regardless Ry, an organization co-founded by Cory Wharton and Cheyenne Floyd in honor of their daughter who suffers from VLCAD, successfully organized its first event on Saturday, August 24. The fitness charity event, 'Sweat For VLCAD', saw the organizers along with Cory's girlfriend, Taylor Selfridge, make an appearance to coach the exclusive attendees with a few fitness routines. TurboFit supported the charity as well.
The 'Ex on the Beach' star personally thanked everyone who attended and donated for the charity organization at the event with an Instagram post on Monday evening. With the huge success news, Cory also gave away the information that another event would be held soon as well. The caption for the post read,
🙏🏽 Extremely Thankful 🙏🏽
Thank you to everyone who came out and supported @rageregardlessry_ . A HUGE Thank you to all those who couldn't make it, but donated. I have to say #sweatforvlcad was a success 🙌🏽 Here's how we plan on using all the donations from this event 🔽
1. Provide 500 hours of in-home care.
2. Provide 250 meals for in-home delivery.
3. Provide 250 hours of in-home cleaning & organizing services.
4 . Educate families about Newborn screening test.

The last thank you is to everyone who made this event happen there's so many ppl but just know I appreciate it 🙏🏽 Can't wait for the next event 👏🏽 Photos by 📸 : @can_seco
Cory, TurboFit and Taylor Selfridge were all out on promoting for the cause since weeks ago.
The 'Teen Mom OG' stars' daughter, Ryder K. Wharton, was the star of the event, as their organization is dedicated to making sure children that are born with the rare genetic, hereditary disease, VLCAD, get proper treatment at an early age. Ryder (named 'Ry' in short) seemed to absolutely enjoy the event that was honored for her.
Aside from people that came and supported Rage Regardless Ry, there were people that couldn't make it to the event but donated for the cause, and Cory gave a 'HUGE Thank You' for them. Cory listed out the plans for the donations as well, as seen in his caption.
The photos Cory posted were mostly adorable, especially that included little Ryder, as he was seen alongside many reputed individuals part of the TV and modeling world. Check out the beautiful collection below:
Source: Cory Wharton, Instagram
There was no exclusive relationship between Cory and Cheyenne at any time or during the birth of Ryder, as Cory revealed on Instagram Live before being a part of 'Teen Mom OG'. Their only hookup was at a New York City hotel, and that was enough to introduce Ry to the world.
Source: Cory Wharton, Instagram
The Very Long-Chain Acyl-CoA Dehydrogenase Deficiency (VLCAD) is a rare disease, and Ry's parents are incredibly dedicated to her that they established 'Rage Regardless Ry' a few months back.
Source: Cory Wharton, Instagram
Grip Got Seats supplied the accommodation facilities for the event.
Source: Cory Wharton, Instagram
Three times 'Female DJ of the Year' award-winner DjCarisma (seen in the background, in front of the laptop) provided the music for the event.
Source: Cory Wharton, Instagram
Cory's very own girlfriend, Taylor Selfridge attended the event promptly after preparing for weeks leading up to the day. She had quite the fun at the charity show that she shared some of the clips from the event. 'The Challenge' star Tori Deal and actor/designer Jordan Wisely also showed up.
Source: Cory Wharton, Instagram
Certified trainer, Clinton Moxam was the fitness instructor alongside Cory for the event.
Source: Cory Wharton, Instagram
Actor Rashaad Dunn, model Nurys Mateo, Chef Zak Longo and MTV personality Diandra Delgado were among the other celebrities to embrace the unique event.
Source: Cory Wharton, Instagram
The event was also a first for Turbofit that Cory has been actively involved with since its establishment. He often coaches at the fitness app.
Source: Cory Wharton, Instagram
Source: Cory Wharton, Instagram
Ryder was unsurprisingly active during the entirety of the event as she showed off her singing as well as her dancing talent. Taylor Selfridge filmed most of it and shared with her fans on Instagram Story.
The pair of Cory and Cheyenne is exemplary parents even though they are not romantically involved. Cory and Taylor, meanwhile, are in a blissful relationship right now and that is not a clog in Cory's parenting life with Cheyenne, since even Ryder gets along pretty well with Taylor.
-->