Taylor Selfridge Is Set To Attend Turbofit's Fitness Charity Event On 24th August
Published Mon Aug 12 2019 By Sea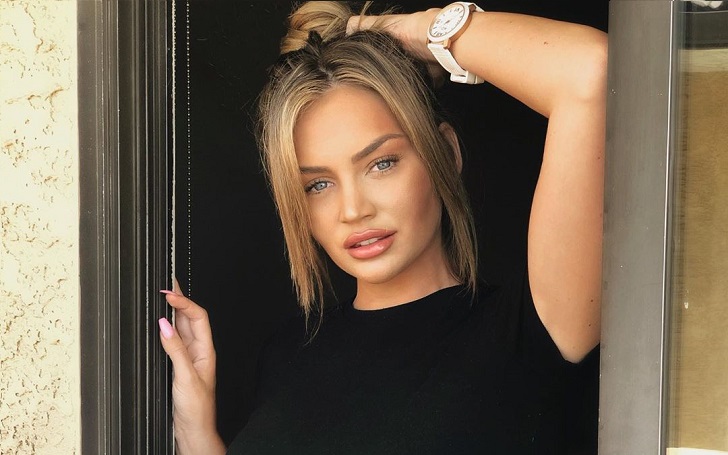 Taylor Selfridge is all ready to be a fitness representative in the upcoming fitness fundraising event organized by TurboFit, titled 'Sweat For VLCAD'.
Cory Wharton established the Rage Regardless Ry organization a few months back in partnership with Cheyenne Floyd, the mother of his only child Ryder K Wharton. They started it to honor little Ryder, who suffers from a rare genetic disease, VLCAD (Very-long-chain acyl-CoA dehydrogenase deficiency). And Cory's girlfriend Taylor Selfridge is all over it.
Taylor is going to be a part of a charity event organized by Cory's institution (RRR) powered by the fitness organization, TurboFit. It is titled 'Sweat For VLCAD' and will take place on August 24, 2019. The venue is not public, but it lies in Los Angeles, California and it will be available if you purchase the ticket on rageregardlessry.org.
The love booming between the two TV stars, Taylor and Cory, is no secret, and Taylor is also known to be extremely connected to Ryder; they get along pretty well. It comes with no surprise that she would support Cory's cause in assisting the people with the rare condition around the world.
Taylor is probably the best person for attending the event as she is quite the exotic model. Her body is something to admire and could really give the VLCAD victims some motivations going forward.
Cory was recently featured in TurboFit's Instagram feed depicting a snapshot of a workout session and Taylor could also be training at the organization, as per the Instagram story. Taylor was rumored to be pregnant back in April, but it was just a display of her wish to be a mother. Recently, she posted a cryptic message on Instagram again, and the matter of pregnancy is still unknown.
However, Taylor is not worrying about her state yet as she is determined to, appropriately, sweat for VLCAD. It is a disease that does not allow the sufferer's body to break down certain fats and convert them into energy. Although Cory was never involved in an official relationship with Cheyenne, but they are both determined to provide the best care for their daughter as is evident by them co-establishing the organization.
-->