Taylor Selfridge Hints At Her Blissful Relationship With Boyfriend Cory Wharton Through An Adorable Instagram Post!
Published Fri Aug 16 2019 By Sea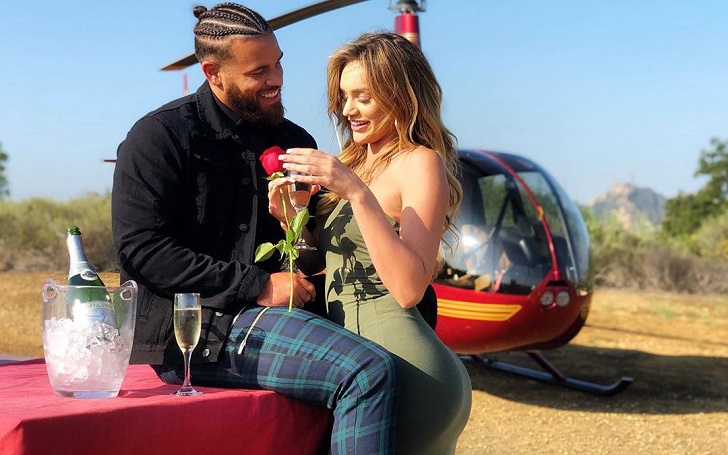 Cory Wharton's love is glowing ever more on Taylor Selfridge.
Taylor Selfridge can't stop feeling loved, and she can't stop loving her boyfriend, Cory Wharton. She is head over heels over the Teen Mom OG star and is also looking forward to having a child of her own with him.
On Thursday night, August 15, Taylor released a picture of herself with a cheeky caption that hints Cory is giving her the love she always craved for.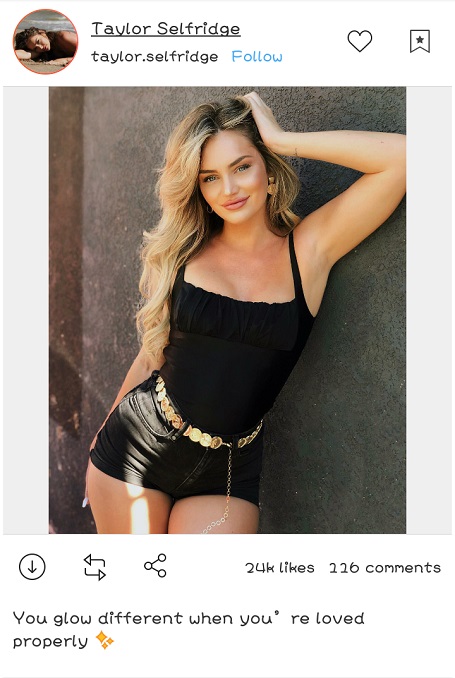 Source: Taylor Selfridge, Instagram
"You glow different when you're loved properly ✨," she captioned the photograph as she gave the leaning against the wall pose, at the NoHo Arts District, in her full black dress that revealed much of her skin in the shade from a hot summer day.
The black top and black mini-jeans wrapped around her body popped her alluring physique to please any eyes that come across the picture. The dress was from Adika Style and her wavy hair done by Bombay Hair.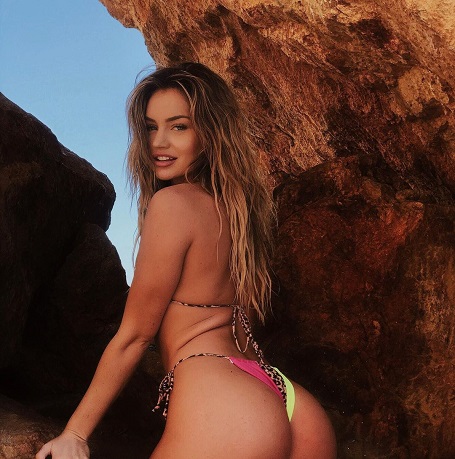 Source: Taylor Selfridge, Instagram
The only non-black figure on the 25-year-old was her jewelry. The golden earrings dangled from her ears and the golden chain belt from Ettika, an LA-based jewelry line, sparkled in the partial sun and even in the partial shade.
Taylor got the love from those groups, and when coupled with the proper love that Cory is giving her, the glow is indeed quite different. She is ready to do everything for him. She gets along pretty well with Cory's daughter, Ryder K Wharton (that he had from a one-night date with Cheyenne Floyd), and is also set to appear in the fitness event, against VLCAD, organized by Cory and Cheyenne's establishment, Rage Regardless Ry, on August 25.
Source: Taylor Selfridge on Instagram
The Los Angeles based Independent Model is also looking forward to having Cory's baby. Not anytime soon though. "It's hard not want kids with him," she raves. Despite the many speculations that she is pregnant, after she posted a picture with a pregnant emoji and a fake sonogram, she is not. But she doesn't deny that she wants to.
The blissful relationship between the two just keeps on growing, and Taylor won't stop flaunting it even if he doesn't appear in the posts itself.
-->