Cristela Alonzo is Lending Her Voice to HBO and BBC Drama 'His Dark Materials'
The world of 'His Dark Materials' is the mysterious land of magic where you will find not just humans but daemons, spiritual companions who are just as vital as humans.
So we can expect some mythical creatures speaking to humans. So, to make those things happen, the show obviously needs voice actors who will bring the mere animated characters to life. So, to the list comes one talented artist, Cristela Alonzo.
Cristela Alonzo Will Voice Hester
The 40-year-old voice actress from Hidalgo, Texas, is the chosen one for the voice of Hester. (sounds interesting when we add drama, right!).
Also See: What Role Is James Cosmo Playing in His Dark Materials?
Anyway, the team of the 'His Dark Materials' selected Cristela for their upcoming BBC and HBO show which is set air its first episode on 3rd of November on BBC, while the international viewers will have to wait a day longer as HBO will get to air it on 4th of November.
Meanwhile, we got the news the voice actress will be doing Hester herself as she took to her social media to break the news.
Cristela, 40, on her Twitter, wrote, "Okay. This is cool news! I'm doing the voice of Hester in @darkmaterials for @BBCOne and @HBO. I play Lee Scoresby's (@Lin_Manuel) daemon/counterpart. VERY cool project. I'm so lucky to be part of such an amazing project."
Even the official page for the show took to their social media to reveal the actress will do the voice for a plain arctic hare.
Hester is a Daemon for Lee Scoresby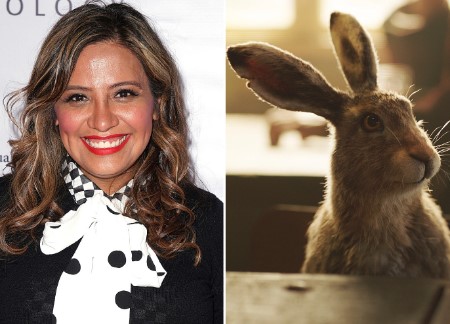 Cristela to voice over Hester on upcoming series 'His Dark Materials.'
Soource: EW
In Lyra's world, Hester is a plain arctic hare, who is a daemon for a Texan aeronaut of New Danish descent, Lee Scoresby.
Read Also: Will Keen's Daughter Dafne Keen - Her Journey from Logan to His Dark Materials
Born in Lyra's world, Lee story leads us to an exciting world where he meets many friends on his adventures in the service of Lyra.
Among many adventures, some extraordinary voyage includes the Texan aeronaut going to find the bearer of the subtle knife along with John Parry and Hester who never leaves his sides.
Cristela Also Voiced for Cruz Ramirez in Cars 3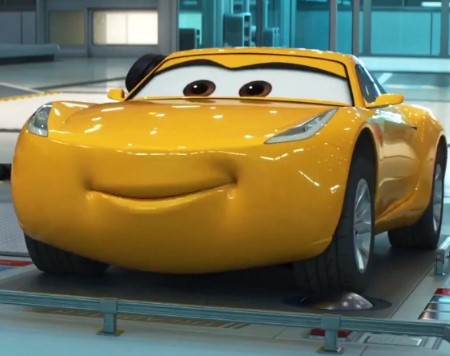 Cruz Ramirez in Cars 3.
Source: Fandom
Alonzo shot to fame as a voice actress when she did a voice-role for Cruz Ramirez, which is the new motivational character in Pixar's Car 3.
Recommended: Poirot Legend David Suchet And Peaky Blinders Star Helen McCrory Joined The Voice Cast Of The BBC and HBO's Star-Studded Fantasy Drama 'His Dark Materials'
Initially, Alonzo's mother did not want her daughter to do a voice role, but obedient momma's girl did not listen to her mother this time.
This proved to be the most significant turning point for the voice actress. Eventually, this whole thing landed her a role in BBC and HBO's upcoming epic series, His Dark Materials.
-->