Cristin Milioti Black Mirror Performance In 'USS Callister' Will Always Be Breathtaking!
Published Mon May 27 2019 By Jessica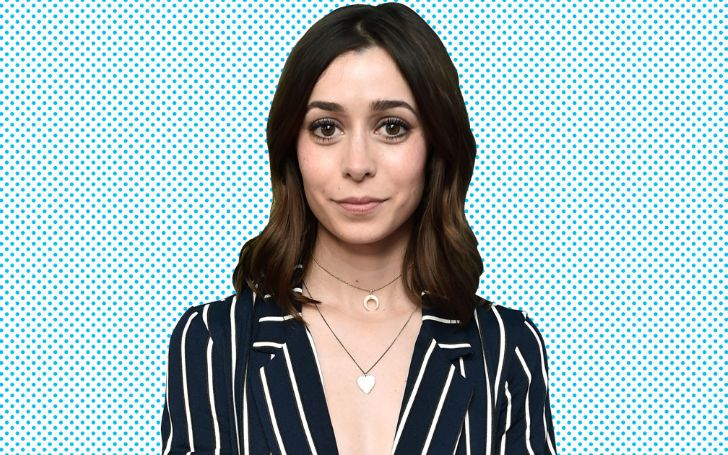 Cristin Milioti's performance in Netflix series' Black Mirror forever remains an astounding experience.
"Stealing my p---y is a red f--king line," - Cristin Milioti as Nanette.
When it comes to one of the most foremostly supreme episodes on 'Black Mirror', the USS Callister definitely comes across everyone's mind.
Besides the great storyline and the camera work produced by Netflix on this particular project, what's even more praiseworthy is actress Cristin Milioti's brilliant performance in the hit series.
Cristin Milioti as Nanette for Black Mirror.

SOURCE: Netflix
Milioti clearly served justice to her character by playing two different Nanette and their story that follows Milioti entering a new different digital world created by her wicked boss, Robert Daly, portrayed by Jesse Plemons.
Playing two different versions of Nanette with one living a normal professional life whilst the other struggles to fight and tackle down her boss in the simulation world, the actress certainly deserves admiration for her portrayal of both characters.
Speaking of her role as Nanette, the actress in an interview explained:
"Even though they are the same person I did approach the two different Nanettes differently because the version of her in the office world is having to swallow a lot of resentment and anger, keep her head down and do her job to not be harassed. I think the Nanette in the space world is actually her best self. It's life or death for her and it unleashes this tiger within her and she is going to survive at all costs."
Further explaining her character and how she uses her gifted intelligence to play with the system, Cristin added:
"It's an incredible role. It was incredible to play but I think that was inspiring that she was able to assess this very bleak situation and start problem-solving. I would probably lay down on the floor and start crying."
Milioti says she was only given a few pages of the script, the one where Nanette meets Daley, for the series but she still instantly fell in love with the character and how everything was written.
Daley, the villain of the series managed to get his coworkers, including Nanette after she didn't defend him of sexual abuse accusations, into his video game world by obtaining their blood without their knowledge, from the real world.
Recommended: Netflix Unveils Plans For 'Gay James Bond' Series For Adults
As for Daley, the 'A to Z' star describes him as a 'bully who's bullied into being a bully', in her words. Although she fully understands what made him the way he is, she still believes it was not the right choice.
In the end, facing her weakness and through rigorous effort, Nanette successfully defeats Daley and becomes the captain. "It was so risky, but it worked," she said about the part.
Don't Miss: Comedian Hannah Gadsby Set To Release 'Douglas' Netflix Special in 2020
Cristin Milioti is also known for her role as 'the mother' in the CBS hit tv series 'How I Met Your Mother', the ending to which the fans are still bitter about five years later.
Meanwhile, Netflix is set to stream Black Mirror's season 5 on 5th June.
-->